Maine Boats, Homes & Harbors Show - On the Bandstand
Maine Boats, Homes & Harbors Show - On the Bandstand
AFTERNOON TUNES!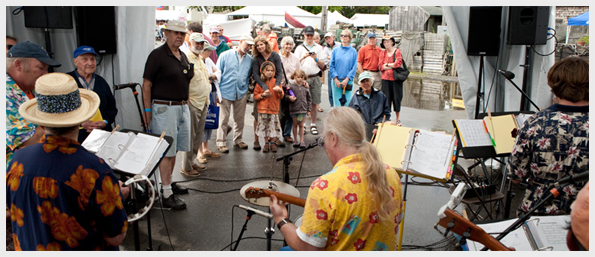 University of Maine at Machias Ukulele Band
Maine is alive with the sounds of great music all year long, and the MBH&H Show presents a fine and varied selection "on the bandstand," which is centrally located on show grounds. It's a great place to take a short break or to meet up with your party. You'll find shelter, chairs to sit in, and best of all, some wonderful performers strutting their stuff just for you. It's all FREE, and included with the your show admission.
The 2017 Lineup included:
Celtic Harpist Alex Bigney
Blue Hill Brass
Bel Isle Trio (jazz)
Check back for the 2018 lineup.