Under the Hood:What Goes Into a Maine Built Boat? - Maine Boats, Homes & Harbors Show
The Annual Maine Boat & Home Show is typically held the second weekend of August. Gates open at 10 a.m. daily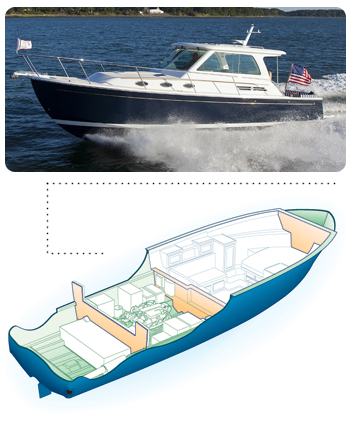 Illustration: Mirto Art Studio
SPECIAL EXHIBIT:
UNDER THE HOOD
What Goes Into a Modern Maine Boat?
A boat that is emblematic of the high caliber of Maine boatbuilding, the Back Cove 34, was taken off the production line and put on display without its deck or superstructure. All the critical yet unseen components that make for pleasurable afternoons on the water were exposed: the gleaming engines, the propulsion system, the tankage array, and what appeared to be miles of wiring.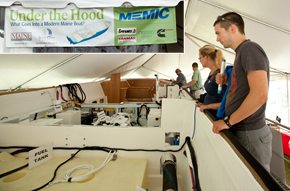 Please click here to see the image gallery for our Special Exhibit: Under the Hood.
A look at the Back Cove 34 with John K. Hanson, Jr.,
publisher of Maine Boats, Homes & Harbors
The exhibit was presented in partnership with:

Thanks go to Silver Sponsor:

Supporting Sponsors: