At long last, the moth gets a test sail
At long last, the moth gets a test sail
Thursday, December 3rd 2020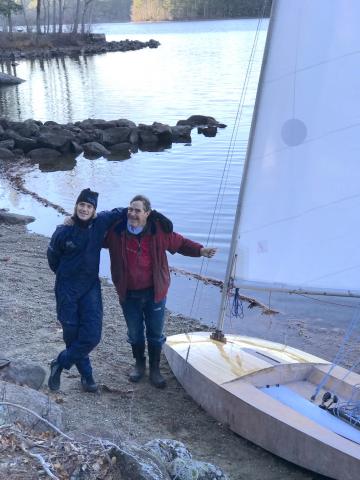 By John K. Hanson Jr.
The Sunday after Thanksgiving in Maine was unusually warm, which made it a perfect day for a lake launching. My son Sam, with a little help from friends, was able to test-sail the 11' New Zealand Scow Moth sailboat that we had been building together in my shop for the past few years. Often, we didn't think we would ever get the boat finished, but we persisted.
There were trials and tribulations galore, mis-measurements and mistakes, and fights over Iphone-useage in the shop, but we persisted. And sometimes we laughed.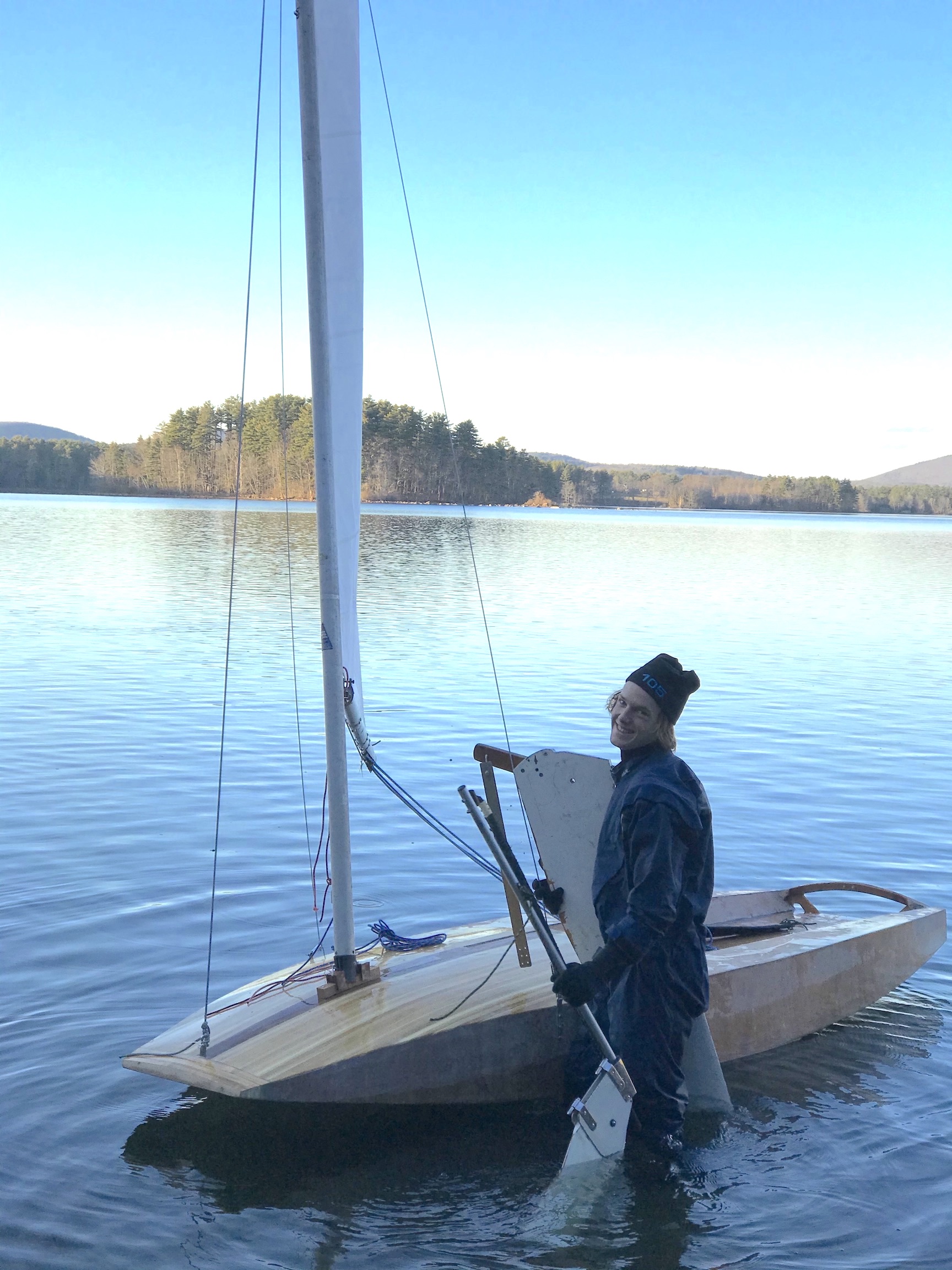 The boat floated beautifully, and even with the minimal amount of wind, it sailed fast. This event was a test sail, not the official launch. We had a number of things to check and recheck. The standing rigging needs to be replaced; one of the trial daggerboards didn't fit, the other did. There were a handful of other things that we discovered and will fix back in the shop. But it sailed!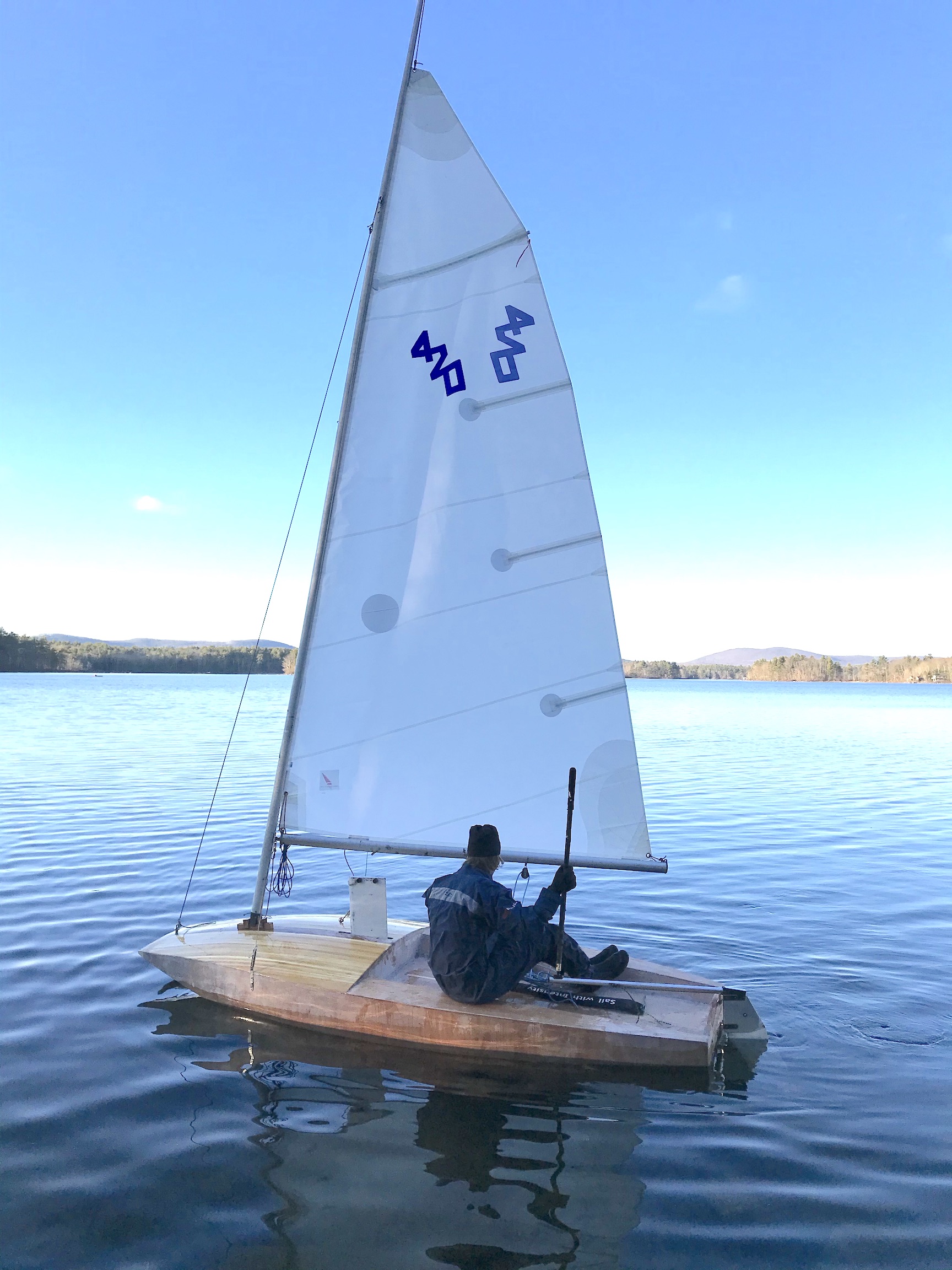 Sam and I had our moments, good and bad. To me, one of the highlights came when we were installing one of the plywood panels that made up the hull. Sam said to me, "dad, you are doing it all wrong." And he was right. We did it his way.
Come spring the boat will get its final coats of paint, and its name, "Habenero Toad" will be proudly applied. I will miss the moments in the shop with Sam, but will be thrilled to see him smiling while sailing fast.