Annual Maine Boat & Home Show: August 9-11
If you love the coast of Maine, you won't want to miss this high-end, high-summer event in Rockland, Maine, August 9-11, 2019. Each year we gather Maine's finest artists, architects, boatbuilders, craftsmen, designers, furniture makers, jewelers, and marine gear vendors together in ONE place at ONE time! Meet them all in person at the annual Maine Boat & Home Show.
Elegant Boats
Live Music
Fine Fresh Food
Bespoke Furniture & Jewelry
Fun for All Ages
It's the pages of Maine Boats, Homes & Harbors magazine brought to life and the largest in-water boat show north of Newport, Rhode Island, with more than 60 boats in the water and 100+ exhibitors in tents and on the grounds.
VISITOR INFO
Just visiting the show? Head straight to our Visitor Information section, or use the links below.
EXHIBITOR INFO
Interested in exhibiting? Learn more in the Exhibitor Information section, or use the links below.
PRESS INFO
With the press? Visit our Press Information section, or use the links below.
SCHEDULE & TICKETS
DATES:
August 9-11, 2019
TIMES:
Friday: 10-5, Saturday: 10-5, Sunday: 10-4
LOCATION:
On the waterfront in Rockland, Maine (Harbor & Buoy parks) (Click here for directions)
TICKETS ON SALE NOW!
Have a discount code? Click here, then click on "tickets." Enter your promotional code when prompted and save!
PROGRAM: To whet your appetite, you can view the OFFICIAL Boat & Home Show Program here. You can also download the program (FREE) through the MBHH app in iTunes and Google Play.
PARKING: Paid parking is available right next to the show in the DST Systems lot on Water Street. Proceeds benefit local nonprofits. Some handicap parking on Myrtle Street.
PLEASE NOTE: 
For the safety and comfort of all, only bona fide service animals, preferably marked as such (and the pre-selected Boatyard Dog® Trials competitors on Sunday only) can be allowed on show grounds. Also, strollers will not work on the show docks. Please plan ahead. Thanks in advance for your consideration.
SPECIAL EVENTS
WORLD CHAMPIONSHIP
BOATYARD DOG® TRIALS
Middle Pier: 10:30 Sunday morning
Five brave dogs will compete: come cheer for your favorite!
(Entrants are pre-chosen; please leave your pet(s) at home.)
Click here for info
ICON BOATS
A different vessel will visit the show docks each day.
Friday:
America: a diesel-electric steamship with a mission —
 get veterans and their families out on the water 
Saturday & Sunday:
William Foss: an 1897 tugboat. The longest-in-service tug in the U.S.
and the oldest on the Eastern Seaboard.
 
EXHIBITORS:




CLICK HERE

TO RESERVE YOUR SPACE TODAY!


    
The Maine Boat & Home Show would not be possible without the tremendous efforts of our intrepid volunteers. From setting up tents and traffic cones, to staffing ticket booths and collecting trash and recycling, our volunteers make it all work.
Want to volunteer? Great! We need handy men and women, hosts and hostesses, and people who love to be by the water helping out. As a thanks, we'll give you two show passes, a cool Show Crew t-shirt, and a year's subscription to Maine Boats, Homes & Harbors magazine. Just click here to fill out the form, or send an email to showinfo@maineboats.com for more information.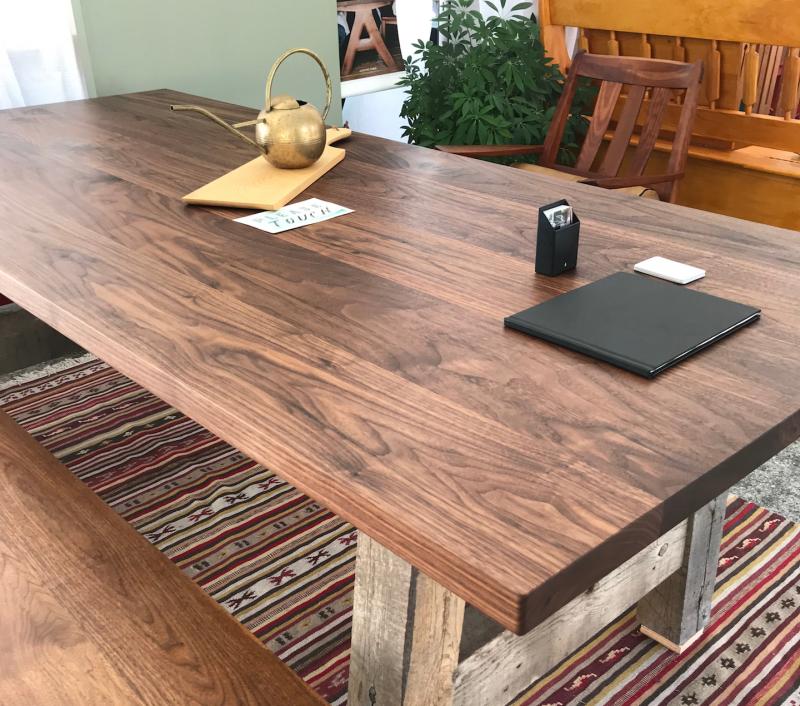 Latest News

Sunday, July 21st 2019
The Maine Boat & Home Show, August 9-11, 2019, in Rockland, Maine, has implemented a fleet of new initiatives this year as part of an ongoing effort to become a Zero Waste event. Show organizer John K. Hanson, Jr., said, "We've been moving for a long time toward a goal of being a low-impact event. Most recently, we've cut back on paper mailings, gone to digital ticketing, gotten rid of the plastic wristbands at the entry gates, and we've even asked our exhibitors to bring back their used plastic exhibitor badge holders. Every little bit counts. We've got reusable exhibitor lanyards too, thanks to Rock Harbor Brewing, and in the Awlgrip Exhibitor Lounge the water bottles are recyclable and returnable.

Sunday, July 21st 2019
The producers of the annual Maine Boat & Home Show, August 9-11, on the waterfront in Rockland, Maine, have announced the field of competitors for the 2019 Running of the World Championship Boatyard Dog® Trials. The trials will be held on Sunday morning, August 11, at 10:30 a.m. and are included in the price of an admission ticket. Show attendees are invited to watch from the seawall as the eager field of wannabe champions attempts to unseat two-time world champ Zola the Wonder Dog.

Thursday, June 27th 2019
The 17th annual Maine Boat & Home Show, to be held on the Rockland waterfront August 9-11, will feature an array of events and happenings in addition to the fleet of approximately 75 boats, large and small, power and sail, that will be on hand. Those works of floatable artistry will be complemented by an array of custom work by local and regional artisans and craftspeople. All told, some 175 vendors will be on site with their handcrafted bespoke wares.