JOIN US for the Maine Boat & Home Show — August 11-13, 2023
Join us August 11 - 13, 2023 for the
2023 MAINE BOAT & HOME SHOW
The Maine Boat & Home Show is back, August 11 - 13, 2023. If you love the coast of Maine, you won't want to miss this high-end, high-summer event in Rockland, Maine, the second weekend in August. Each year we gather Maine's finest artists, architects, boatbuilders, craftsmen, designers, furniture makers, jewelers, and marine gear vendors together in ONE place at ONE time!  Meet them all in person at the annual Maine Boat & Home Show.
Elegant Boats
Live Music
Food Court
Fine Furniture & Jewelry
Just for Kids Area
It's the pages of Maine Boats, Homes & Harbors magazine brought to life and the largest in-water boat show north of Newport, Rhode Island, with more than 60 boats in the water and on land plus additional exhibitors in tents.
VISITOR INFO
Just visiting the show? Head straight to our Visitor Information section, or use the links below.
EXHIBITOR INFO
Interested in exhibiting? Learn more in the Exhibitor Information section, or use the links below.
PRESS INFO
With the press? Visit our Press Information section, or use the links below.
2023 SHOW SCHEDULE & TICKETS
DATES:
August 11-13, 2023
TIMES:
Friday: 10-5, Saturday: 10-5, Sunday: 10-4
LOCATION:
On the waterfront in Rockland, Maine (Harbor Park) (Click here for directions)
PARKING: Secure paid parking is available right next to the show in the DST Systems lot on Water Street. Proceeds benefit a trio of local nonprofits. Some handicap parking on Myrtle Street next to Rite Aid.
PLEASE NOTE: 
For the safety and comfort of all, only bona fide service animals, preferably marked as such can be allowed on show grounds. Also, we love young sailors, but strollers are not compatible with the show docks. Please plan ahead. Thanks in advance for your consideration.
SPECIAL EVENTS
ICON BOATS
A different vessel will visit the show docks each day. The Penbay Pilot Boat, the Schooner Bowdoin,and a fleet of lobster boats visited the show in 2021.
Friday:
TBA
 
Saturday:
TBA
Sunday:
TBA
EXHIBITORS:




CLICK HERE

TO RESERVE YOUR SPACE TODAY!


    
WE LOVE VOLUNTEERS!
The Maine Boat & Home Show would not be possible without the tremendous efforts of our intrepid volunteers. From setting up tents and traffic cones, to staffing ticket booths and collecting trash and recycling, our volunteers make it all work.
Want to volunteer? Great! We need handy men and women, hosts and hostesses, and people who love to be by the water helping out. As a thanks, we'll give you two show passes, a cool Show Crew t-shirt, and a year's subscription to Maine Boats, Homes & Harbors magazine. Just fill out this VOLUNTEER FORM and we'll contact you with more information.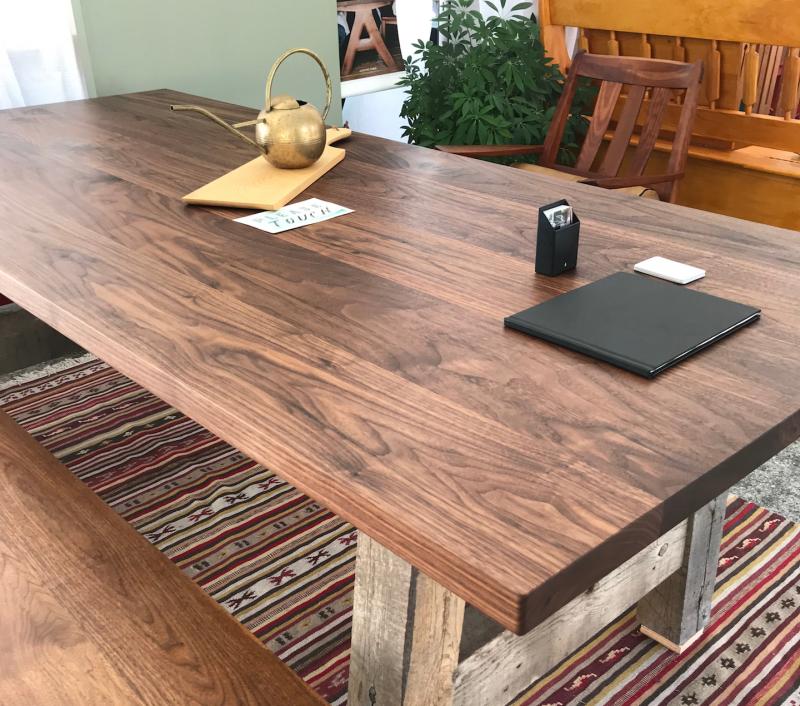 Latest News

Wednesday, August 18th 2021
This year's world champion dog contest took a different a different form than in past years. Instead of a competition featuring live dog performances at the Maine Boat & Homes Show in Rockland, show visitors and online viewers voted for their favorite pooch featured in Maine Boats, Homes & Harbors' Boatyard Dog column during the past year.

Tuesday, August 10th 2021
As the largest of its kind north of Newport, Rhode Island, the Boat & Home show presents a wide range of boats, ranging from large and small, luxurious and down-to-earth, power and sail, displayed both on land and in the water. The show also boasts a plethora of activities for children and adults. As well as a variety of art, fine furniture, clothing, jewelery, live music, Marine gear, and food.

Tuesday, August 10th 2021
The exhibit will be located in Buoy Park, adjacent to the Maine Boat & Home Show grounds, and open free to the public. Discover the historic and the new, the unique and the familiar, including birch bark canoes, peapods, knockabouts, and modern designs built with cutting-edge materials, including the ultra-modern 3D-printed boat 3Dirigo from the University of Maine's Advanced Structures and Composites Center.