Boat School receives $675,000 EPA grant
Boat School receives $675,000 EPA grant
Thursday, June 29th 2023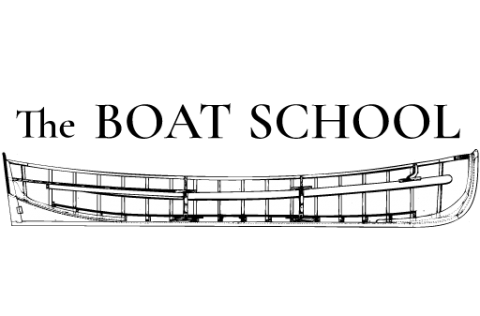 The Friends of The Boat School Marine Trades Development Corporation has won a major grant to clean up hazardous materials from its Eastport Campus. The $675,000 brownfield cleanup grant from the U.S. Environmental Protection Agency for environmental hazard mitigation will allow The Boat School to remove potential threats to human health and the environment in the three industrial-style buildings of the 8.4-acre Maine Marine Technology Center campus on Deep Cove Road in Eastport: The Boat School, Harborhood Community Center, and Deep Cove Marine Science Station, known as the BioLab. Appropriate disposal to avoid accidental exposure or release ensures that these hazardous materials do not enter the general waste stream, according to a press release from the Friends group.
"The award of the Brownfield Grant is the foundation of our mission to restore the Maine Marine Technology Center campus, home of The Boat School, to its historic role as a key economic driver and community resource," said Meg McGarvey, board chair of Friends of The Boat School. The facility operated in Eastport until 2012.
Per the EPA website, "The Bipartisan Infrastructure Law invests $5.4 billion in cleaning up legacy pollution at Superfund and brownfields sites, helping to restore the economic vitality of communities." Under the Brownfields Revitalization program, "Blighted and polluted sites in communities across America will be assessed, cleaned up and made available for safe reuse, spurring job creation and economic opportunity in areas that need it most." Since its inception in 1995, EPA's Brownfields Program has worked to help states, Tribal Nations, and communities around the country clean up and revitalize brownfield sites. 
"As a member of the Passamaquoddy Tribe, I stand with the Friends' endeavor to return these facilities and lands to useful condition, and I realize their importance to tribal marine interests," said Sipayik Environmental Department Brownfields Program Coordinator Dale Mitchell. 
The Boat School has extensive redevelopment plans which can be viewed at www.theboatschool.org/redevelopment. Friends of The Boat School promotes marine trades education and development, and is currently raising funds to redevelop the site and reopen the school.