Paddleboard Jousting Competition - Maine Boats, Homes & Harbors Show
The Annual Maine Boat & Home Show is typically held the second weekend of August. Gates open at 10 a.m. daily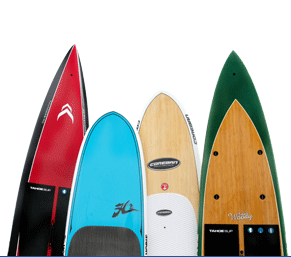 The 2012 SUP Tournament
Maine's first-ever Stand-up Paddleboard Jousting Tournament provided a hilarious spectacle in which competitors clad in outrageous costumes tried—and succeeded—to knock each other into the water. The event was a modern twist on yesteryear's canoe jousting, which was done by campers across Maine from atop the gunwales of their canoes. Modern-day gladiators will take to their boards again on August 10, 2013 for a healthy dose of Kapow! Bonk! Splash!
The Grand Champion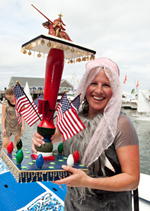 Lady Paddlebeard (a.k.a. Shannon Bryan) was the overall tournament winner. She only hit the water once and triumphed over the Queen of Kapow (MBH&H's own Stacey Palmer) in the ladies' final, then won a final "battle of the sexes" versus the Lord of the Board (Tom Chester). Lady Paddlebeard danced in celebration atop her board upon winning the tournament.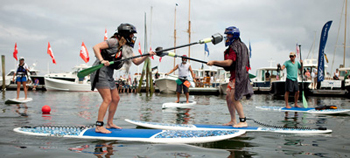 Shannon Bryan is content producer
for MaineToday Digital and feature
writer for Portland Press Herald.
The Grand Champion returned to her day job at the
Portland Press Herald
with a rococo jousting trophy, a Tahoe SUP paddle from Thorfinn Expeditions, and a subscription to
Standup Journal
magazine.
Click here to see our 2012 Stand-Up Paddleboard Image Gallery.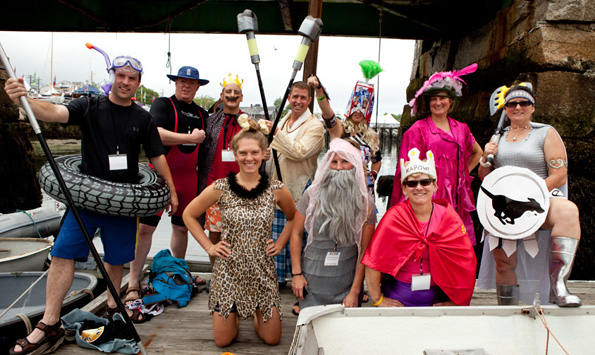 2012 Stand-Up Paddleboard Contestants
Front row (L-R): The Staminator Stamina Stam-Bam, Lady Paddlebeard, Queen of Kapow. Back row (L-R): Aquaphobia, Duke of Dunkington, Lord of the Board, Surf Swami, Freelance A Lot's Ex-Wife, Lady Jousting Janet the Justly Jubilant, and Lady Capsizeya.
SAVE THE DATE:
Saturday, August 10, 2013 The second annual Stand-Up Paddleboard Jousting Tournament will take place at the Maine Boats, Homes & Harbors Show. For information on how to enter please contact Stacey Palmer at 207-594-8622 or
stacey@maineboats.com
. This event is held in partnership with: