A Letter from the Publisher - Issue 109
Issue 109
By John K. Hanson, Jr.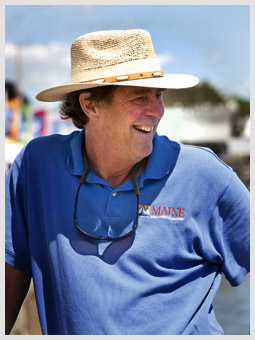 John K. Hanson, Jr., publisher,
Maine Boats, Homes & Harbors, Inc.
Photo by Jeff Scher
Rockland, Maine:
Anticipating the Season
'Tis the season of many things, of mud and boots and stuck cars; of boat covers off and fitting out, of sheets of sandpaper and cans of paint; of sails bent on and—joyously—boats launched. It is also the season of seeds, of gardens planted with radishes and peas that we hope will ripen in time for the Fourth of July. And it's the time of play: of kites and baseball and hikes up ice-free trails. It's spring. It's time to get out and get going. Here in Maine, we do get out in winter. At least we do when the weather permits. The snow doesn't freeze all activity. Actually, I like a good freeze and sport on frozen lakes, and I also like deep snow and skiing in the back woods. We didn't have enough of any of that this winter, though, not enough to get out and really get going. Now it's spring, when rubber boots, those special tools, come into their own. No need to be afraid of the wet. Pull them on, the mud hoses right off. We are so fortunate living next to the Gulf of Maine, with shores and woods and streams and mountains just out our back door. Get out and get going. I think of this as I try to get my boys—a seven-year-old and a nine-year-old—to walk the dogs with the Old Man. I know, I know: The woods are wet, it's raining, there are battleships to build in the basement. Come on, boys, get out and get going. This mantra, though, is mostly for me, not for them. Those boys burn hot all day, every day, each filled with exploration and activity. I'm the one who needs to get out and get going. Okay, I'm pulling on my boots.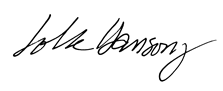 Share this article:
2023 Maine Boat & Home Show

Join Us for the Maine Boat & Home Show!
Art, Artisans, Food, Fun & Boats, Boats, Boats
August 11 - 13, 2023 | On the waterfront, Rockland, Maine
Click here to pre-order your tickets.
Show is produced by Maine Boats, Homes & Harbors magazine.