A Letter from the Publisher - Issue 120
Issue 120
By John K. Hanson, Jr.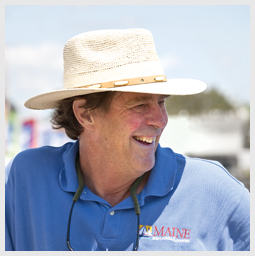 John K. Hanson, Jr., publisher,
Maine Boats, Homes & Harbors, Inc.
photograph by Jeff Scher
Rockland, Maine
Dreams From My Youth
It came to me like the refrain of a long-ago rock song—a small, young voice, distant but all too close—"Dad, I want a Boston Whaler." That was not a dream about my youth. It was my 11-year-old son, singing his father's song from more than 50 years ago. "I want a Boston Whaler." I remembered my callous youth. My father and I were at the beach. He, kind soul, had just bought me an ice-cream cone and asked me if that was what I wanted. I answered yes, but I said what I really wanted was a Boston Whaler. He firmly held his sainted smile. What is the magic appeal of the 13-foot Boston Whaler? Why, even after all these years and considering the many, many different designs available in that size range, does an 11-year-old yearn for such a boat, but could care less about so many others? Does unrequited love pass from father to son? In this issue, Bill Mayher tries to answer these deep, philosophical questions in his essay "Ticket to Ride." The people he interviewed may very well represent first-generation Boston Whaler love. Their stories may be everyone's stories. I'd still like to hear from you, in print, or via photos or video, about your experiences with Boston Whalers. I'm even wondering if we shouldn't have a classic Whaler rendezvous during the tenth annual Maine Boats, Homes & Harbors Show, August 10-12, in Rockland. If we had such a party, would you come? When my son asked for a Whaler I could hear my father's voice cutting through time. I mimicked his tone and timbre. NO! I said firmly. Later that night I found a good one listed online at a nice price, but it was already sold. It wouldn't have been for him, anyway. It would have been for me.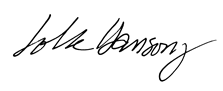 Share this article:
2023 Maine Boat & Home Show

Join Us for the Maine Boat & Home Show!
Art, Artisans, Food, Fun & Boats, Boats, Boats
August 11 - 13, 2023 | On the waterfront, Rockland, Maine
Click here to pre-order your tickets.
Show is produced by Maine Boats, Homes & Harbors magazine.