A Letter from the Publisher - Issue 129
Issue 129
By John K. Hanson, Jr.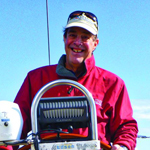 Boat-besotted Friends
I live a boat-besotted life. Winter, spring, summer, fall—thoughts of boats are never far from my consciousness. Not surprisingly, I have friends who also are boat-besotted. They are each a little different in their boat tastes. Some have a penchant for iceboats, some powerboats, others are keen to race dinghies (in all kinds of weather). Some love the classics, and some the newest high-tech racers. Few are as catholic in their taste of boats, though, as my friend Carl Cramer. For as long as I have been publishing this magazine, Carl and I have exchanged almost daily phone calls and e-mails. While we share a similar line of work, these communiqués have been mostly about boats. A recent missive, for example, was a link to a YouTube video of a Flying Scot daysailer that had been souped up as a modern race boat with a huge asymmetrical chute and bow sprit. The video, entitled "Turbo Pig," provided me with a wonderful little jolt of boat joy on a cold February morning. Since last summer, Carl has taken his boat-besotted life to a new level, adding a gorgeous Whiticar 25-foot powerboat, and a couple of classic Moths. He's also having his L. Francis Herreshoff cruising sailboat restored. Way to go, Carl! He was one of the inspirations behind
Maine Boats, Homes & Harbors
' popular
Plures Naves Quam Mentes
T-shirts (for those of you not in the know, that translates to "more boats than brains"). In order to use all of his boats, Carl just retired from his day job as publisher of
WoodenBoat
Magazine after 26 years at the helm. Sail fast, Carl, and, please, keep the boat-besotted missives coming my way. This month we released two all-digital publications that feature craftspeople telling their own stories. The newest product,
Boats of the Year
, focuses on boatbuilders and their projects in Maine and beyond.
Life on the Coast
is the second annual edition of the guide to boatbuilding, homes, and harbor life along the whole New England coast produced by our sister company, USHarbors. Links to these free publications can be found at our website,
http://www.maineboats.com/boats-of-the-year
. If you're boat-besotted like Carl and me, you will enjoy both of these digital editions. Unlike Carl, I have been keeping a low profile in the new boat department. It's early in the season, though, and I do have a hankering for a new sailboat for the lake. Stay tuned. —JKH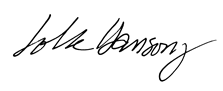 Share this article:
2023 Maine Boat & Home Show

Join Us for the Maine Boat & Home Show!
Art, Artisans, Food, Fun & Boats, Boats, Boats
August 11 - 13, 2023 | On the waterfront, Rockland, Maine
Click here to pre-order your tickets.
Show is produced by Maine Boats, Homes & Harbors magazine.