Living Life at the Edge
By John K. Hanson, Jr.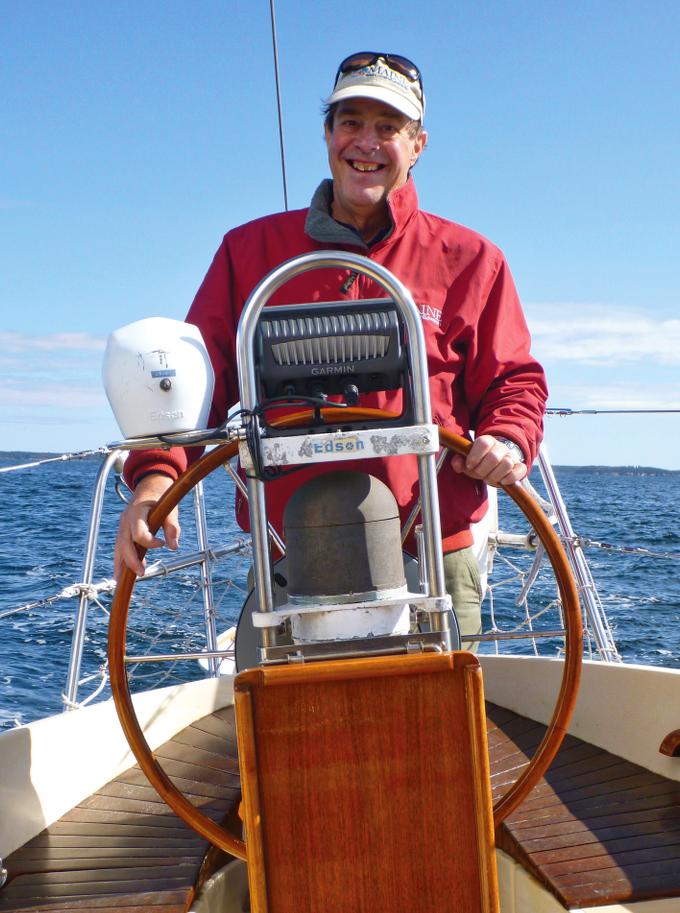 "So, what's it like to live on the Maine coast year round?" a summer friend asked me the other night during dinner at North Haven's Nebo Lodge. I don't remember what I answered then as I was more interested in the fabulous cheeseburger on my plate. Upon later reflection, I'd say, busy. As busy as you want it to be; and it helps if you like to color outside the lines a bit.
My sailing season doesn't really end, it morphs. The big boats get hauled, but there is frostbite sailing and rowing until the ice sets in. Then when the lake freezes there is iceboating, kite-wing sailing, and skating. When the snow arrives, there is always skiing (both cross-country and downhill) and snowshoeing. While my weight inches up in the fall—oh the bounty of fruit pies and crisps—the onslaught of winter sports helps bring me back to norm by April.
There are much more adventurous Mainers than me. Some surfers swear they find the best waves in the dead of winter. Stand-up paddlers like Thor Emory, who is featured in this issue, say winter gales give the best downwind rides. While the open water swimmers (also in this issue) may have packed up their wetsuits for the season, they will be doing laps in Y's up and down the coast in preparation for next season's adventures. 
This living-on-the-edge mentality does not stop at the front door. In shops and studios across Maine boatbuilders, like John O'Donovan and Patrick Dole, and artists, such as Dan West and Hope Angier—all of whom are featured in this issue—are pushing their creative boundaries to do even better work. 
When the afternoon light fades, I like to retire to a comfortable chair and read about other people and their adventurous and creative lives—in this issue we take a look at some of the books that are stacked up on my coffee table. My adventures and my creative endeavors are small potatoes compared to yacht designer Ray Hunt and fine furniture maker Thomas Moser, but I can gain inspiration, so I, too, can live life on the edge.  —JKH     
Share this article:
Digital Edition Available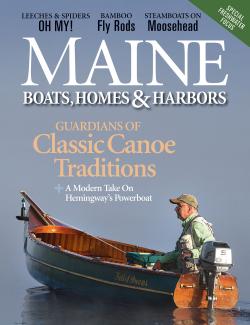 Can't get to the store to buy your magazine? We deliver the stories of Maine's coast right to your inbox. Sign up here for a digital edition.