Morris Yachts: Ranger
Supercharged sailing performance
By Laurie Schreiber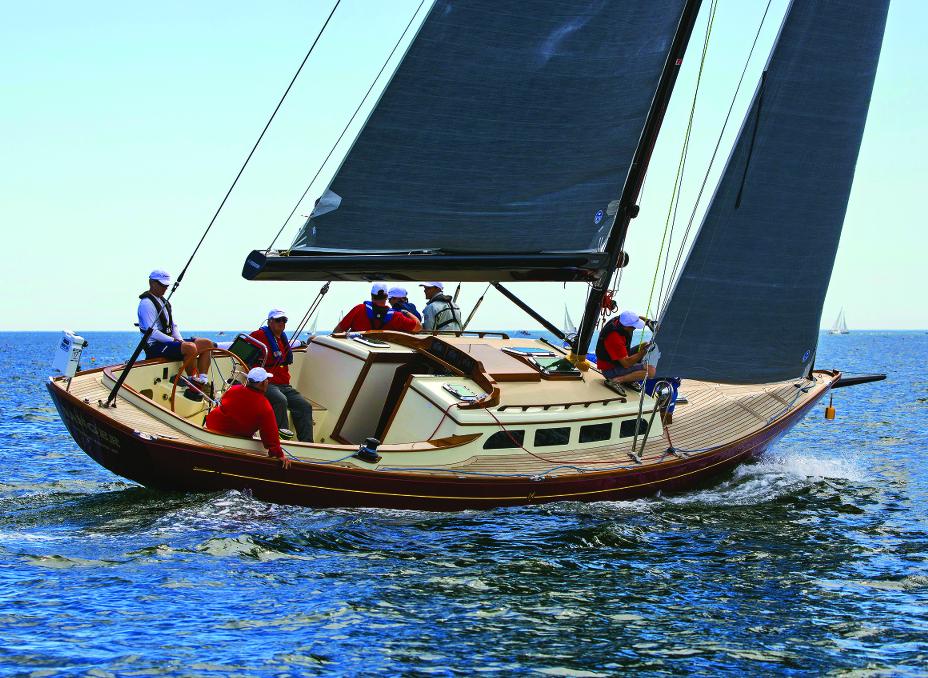 The M-Series line from Morris Yachts now includes the 42x supercharged performance sailboat. Photo by Billy Black Performance, performance, performance. That's what Morris Yachts is delivering in its "super-charged" X-Type boats, a switch-up of the company's popular M-Series.
"We're in a world today where everybody wants more performance in their computer, their car, their home security system," said company owner Cuyler Morris. "They want things to go faster and work more easily."
The M-Series, designed by Sparkman & Stephens, debuted in 2004 with the M36. The idea was to deliver performance sailing that is easy and comfortable in a classically styled yacht. Lengths ranging from 28 to 52 feet have followed; 135 have been built. The line has won several top awards for its marriage of beauty and performance.
The concept for the X started incubating quite a few years ago. 
"Over time, you look in the rearview mirror and say, 'We can do this or that to take the product up a level,'" Morris said.
So Morris went back to Sparkman & Stephens to push the M-Series design envelope to obtain maximum sailing performance in all conditions, while also making every effort to keep modifications within reasonable financial limits. Features include a taller high-modulus carbon-fiber rig from Hall Spars, high-performance 3Di sails from North Sails, and Harken Performa Racing winches. A deeper high-aspect-ratio stainless-steel fin keel with a fitted lead bulb maximizes stability and enhances sail-carrying ability, while taking additional weight out of the boat. A carbon-fiber and teak wheel delivers fingertip control, and a bowsprit was added to improve gennaker performance. An optional custom carbon roller-furling boom, manufactured by Leisure Furl, is also available.
Weight has been removed by using resin infusion on the hull and covering the deck with simple non-skid rather than teak, although customers have the option to install teak decks in keeping with the classic styling of the M-Series. The hull is faired to ultra-precise tolerances and covered with drag-reducing bottom paint. Like the standard M-Series, the interior is built Herreshoff style, with antique white bulkheads and gloss varnished cherry joinery. 
The idea came to fruition in earnest in 2014, when a prototype M29x and M36x were built. The most recent in the series to splash was an M42x named Ranger, launched in July 2015 for a repeat customer who summers in Southwest Harbor. 
"This particular client is probably 90 percent races," said Morris, "and 10 percent day sails. He's keen for anything that's going to make for a fast boat."
Morris estimates the enhanced features increase upwind sailing performance by at least 10 percent, and downwind by 30 percent. "The end result," he said, "is the boat sails a hell of a lot faster."      
---
Laurie Schreiber has written for newspapers and magazines on the coast of Maine for more than 20 years.
M42x SPECIFICATIONS
LOA  42'3"
LWL  30'
Beam  11'3"
Draft   8'
Displ.  16,030 lbs.
Sail area  869 sq. ft.
Designer:
Sparkman & Stephens
Newport, RI
401-847-5449
www.sparkmanstephens.com
Builder:
Morris Yachts
Trenton, ME
207-244-5509
www.morrisyachts.com
Share this article:
Digital Edition Available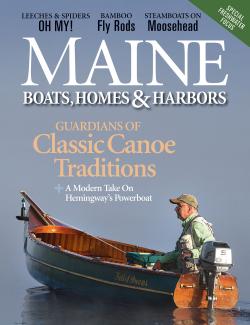 Can't get to the store to buy your magazine? We deliver the stories of Maine's coast right to your inbox. Sign up here for a digital edition.