You are invited...
By John K. Hanson, Jr.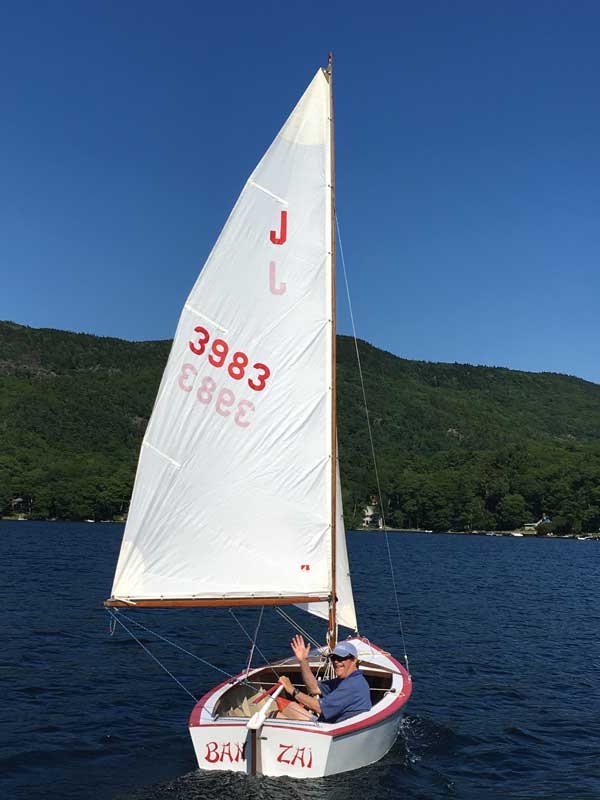 Small boat sailors have heroes; I know I did from an early age. Paul Elvstrom, who just passed away this winter, was one. He won four straight Olympic medals in singlehanded boats. He was a god in my eyes, as were Lowell North and Peter Barrett, and others who won Gold pushing fast sailboats around Olympic courses. As a young athlete, I could identify with their pursuits. Another of my boat heroes was yacht designer Olin Stephens, whose fame was based not on his strength and agility, but on his eye and his brains. As a kid, I was proud to sail one of his boats, the International Blue Jay. And I am really proud to say that I still sail the same boat, some 50-odd years later (see story in this issue). 
Sparkman & Stephens, co-founded by Olin Stephens, was the pre-eminent yacht design firm when I was growing up. Their big boat designs like Dorade, Finisterre, and Stormy Weather were top-notch racers in their era, and I—aboard my 13 ½ foot plywood sloop—shared in their victories. Really, though, I was most in awe of the designer himself. How did one come up with such beautiful and efficient shapes to move man across the water? I scoured the design pages of yachting magazines, reading everything I could, and falling in love with all his designs, especially his America's Cup boats, including Intrepid and Ranger.
Many years later my wife, Polly, and I had dinner with Olin Stephens in Castine during a rendezvous of Sparkman & Stephens yachts. Although close to 100 years old at the time, he had still taken the helm of his 1932 Fastnet-winning Dorade earlier in the day. I mentioned to him that I thought it was great that he made it to the event. He replied that many years earlier his father told him that if you get an invitation, you should always take it. I have found that to be wonderful advice.
So, the 15th annual Maine Boats, Homes & Harbors Show will take place in Rockland, Maine, on August 11, 12 and 13. This is my invitation to you—the show will be great fun. And remember what Olin said….     
Share this article:
2023 Maine Boat & Home Show

Join Us for the Maine Boat & Home Show!
Art, Artisans, Food, Fun & Boats, Boats, Boats
August 11 - 13, 2023 | On the waterfront, Rockland, Maine
Click here to pre-order your tickets.
Show is produced by Maine Boats, Homes & Harbors magazine.