The Last Word — Issue 158
By Cig Harvey
Photograph by Cig Harvey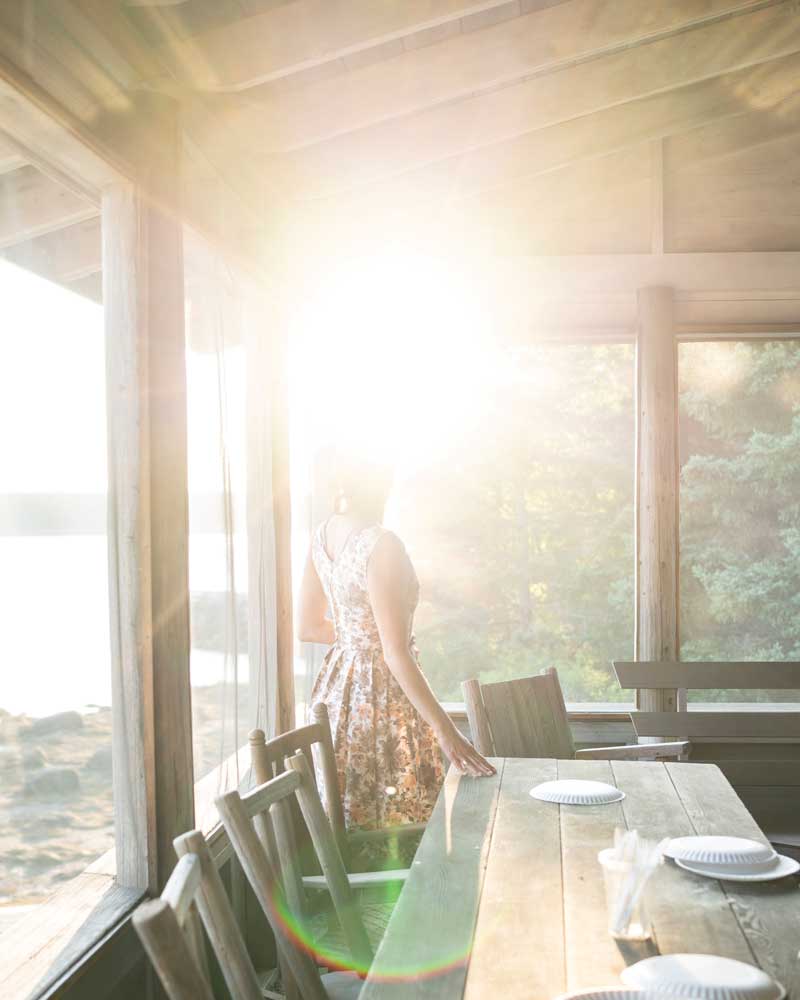 APRIL FOOLS' I'm flash-mobbed by a magnolia in full bloom at the side of the road, and I'm a dog hanging out the car window, panting. A week later, there's no sign of it, it's just one more green tree on the edge of Route 1.
A FEW DAYS LATER the cherry blossoms open, the baby pink perfect against the blue sky of spring. This pink near that blue is dangerous. This pink near that blue, the memory is enough to get me through the winter. 
THEN COME the lilacs, all waxy stars and heady, their smell making me lick my lips as if I'm eating a doughnut. But by the end of the month I don't even remember where they live in the garden.
THE FIRST WEEK OF MAY, the big-bummed-bell-ringing-magenta-just-at-the-edge-of-purple-rhododendrons demand to be photographed before they return to suburbia, and I'm down on my knees screaming, I believe.
LATE MAY, I fill the bedroom with blush and coral poppies, all this way and that, even more beautiful as they list and swoon. Then come the cyclamen with their flat petals of ready-made love notes to slip under your door. And my favorites, hot pink azaleas, so brazen with their rude lips pressing up against me. They cannot be ignored.
JUNE come the peonies, their soft, heart-shaped petals a bridge to safety, so perfect, with no hint of death until they blanch and faint, dropping to the ground, and I'm left holding the green stalk and standing at the center of a ring of petals on the kitchen floor, like a
portal to another world.
IN JULY the cosmos chart an arrow to the heart and by AUGUST the roses remind me that pink is a smell. It takes courage to plant roses. There are many ways to be brave.         
---
Cig Harvey is a Maine-based artist who seeks the magical in everyday life. She is the author of three sold-out books and in 2018 was the recipient of the Prix Virginia, an international photography prize. Her solo show, Eating Flowers, opens this summer at the Ogunquit Museum of American Art and runs through October. She is represented by Dowling Walsh Gallery in Rockland, Maine, and the Robert Mann Gallery in New York.
Share this article:
2023 Maine Boat & Home Show

Join Us for the Maine Boat & Home Show!
Art, Artisans, Food, Fun & Boats, Boats, Boats
August 11 - 13, 2023 | On the waterfront, Rockland, Maine
Click here to pre-order your tickets.
Show is produced by Maine Boats, Homes & Harbors magazine.