Ollie and Huckleberry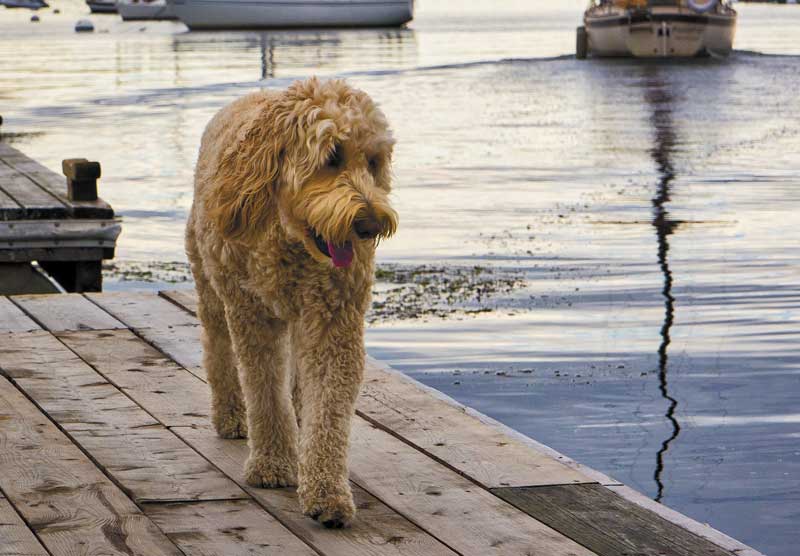 Photo by Ann Blanchard
Ollie
Anyone who has ever raised a puppy knows that dogs can wreak havoc on anything loose found in their vicinity. But at Hallett Sails in Falmouth, Maine, Ollie, a cheerful 5-year-old golden doodle, is a well-behaved member of the team. He energetically greets customers and employees, and often will hold down corners of sails for workers by lying on them. When given permission, he recycles old sails into dog beds for himself. A boat dog through and through, Ollie loves sailing on the Hallett's 33-foot sailboat on Casco Bay and going for rides on a pontoon boat on Sebago Lake. He likes to lean really far over the side, letting his feet drag in the water while he stares intently at the passing waves. Sounds pretty wonderful to us. What's not to love about dipping your paws in the passing water!?
---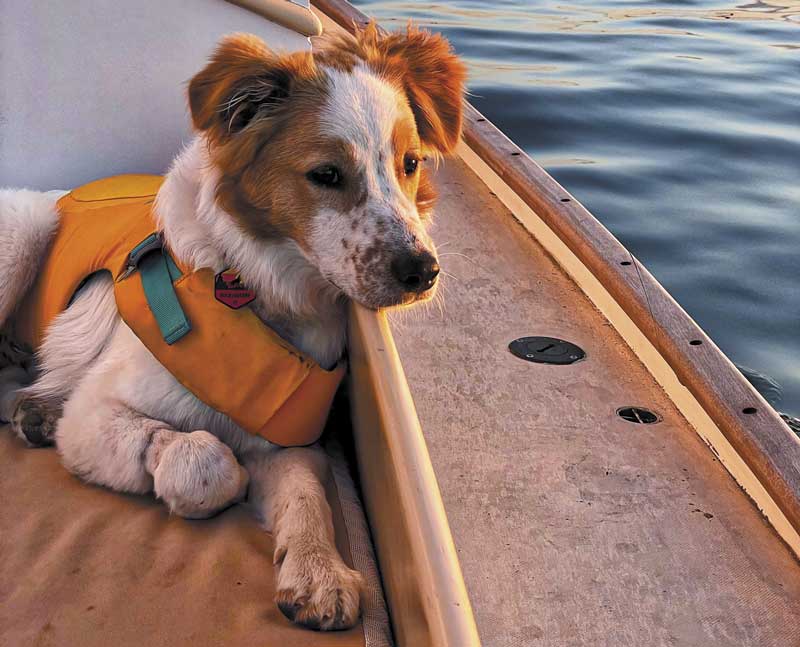 Huckleberry
2021 Boatyard Dog® Champion is...
Huckleberry
This year's World Champion Boatyard Dog® Trials took a different  form than in past years. Instead of a competition with live canine performances at the Maine Boat & Home Show in Rockland, show visitors and online viewers voted for their favorite pooch out of the 12 dogs featured in the magazine's Boatyard Dog® column during the past year.
Basil, a Newfoundland who is based at Fore Points Marina in Portland, garnered the most paper ballot votes at the show, but Huckleberry, clearly a technologically adept screendog, mounted a strong online campaign that carried him beyond Basil. Huckleberry serves as a crew member and chief greeter on the Friendship sloop, Eleanor Hawkes. He was part of a litter born to a rescued dog of uncertain heritage at 3 Dog Rescue in Kittery. Just 7 months old at the end of August, he's been quickly learning the ropes from his captain, Ian Glass, at Sail Portland Maine.
✮