Saving wild fish and their rivers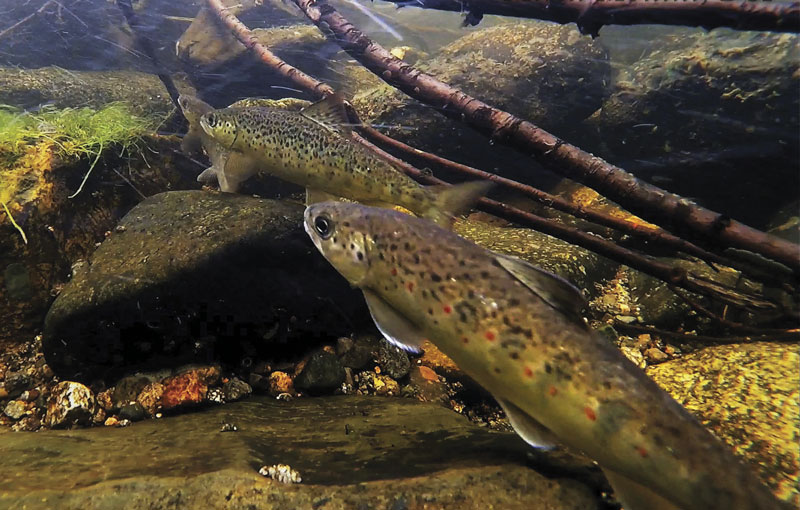 Salmon parr swimming in the East Machias River in 2020.
Downeast Maine is a special place. Our wild rivers connect large tracts of forest land and blueberry barrens with coastal communities and robust marine ecosystems. Native fish that live in both the marine and freshwater environments—alewives, eels, trout, and salmon—still swim freely in rivers sculpted by retreating glaciers. Since 1982 the Downeast Salmon Federation has worked tirelessly with citizens, local government, state and federal agencies, and tribal communities to assure that our rivers and communities stay special and continue to thrive.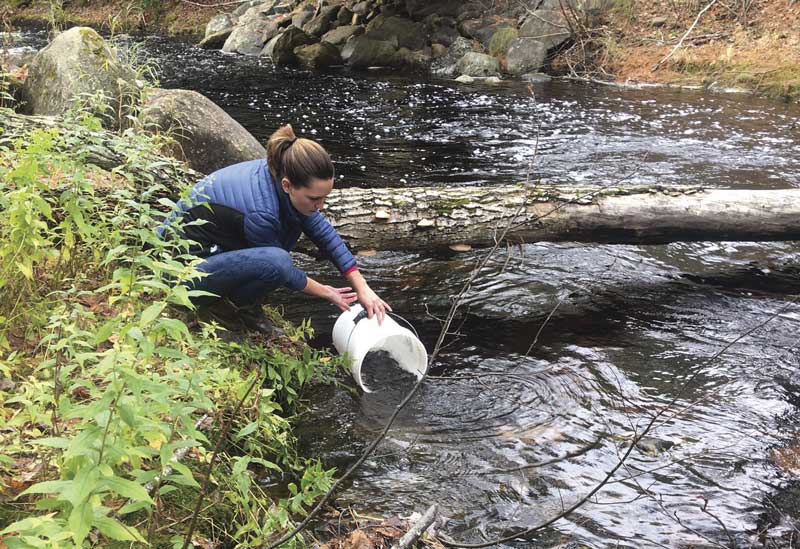 Fall parr stocking in Seavey Stream, a tributary of the East Machias River. Rivers across Maine and the nation have improved greatly since the passage of the Clean Water Act—an act crafted by Maine's U.S. Senator Ed Muskie—but there is still work to do. Though Atlantic salmon still return to some Maine rivers their populations remain critically endangered. Without the full recovery of their salmon runs our rivers will never reach their full potential as drivers of our marine ecosystems and keystones of our coastal communities. Hydroelectric dams built more than a century ago without fish populations in mind still harm native fisheries. Long-time impacts from acid rain plague wild fish populations. Growth and sprawl chew at the edges of our wild landscape. Cynicism and lack of awareness allow some to believe we've already lost.
The Downeast Salmon Federation works to address these issues and restore the wild fish and rivers of Eastern Maine. The organization removes derelict dams, rebuilds fishways, restocks rivers with millions of young Atlantic salmon, protects over 6,000 acres of cultural and ecologically significant land, and helps countless youth learn about and become stewards of their home rivers.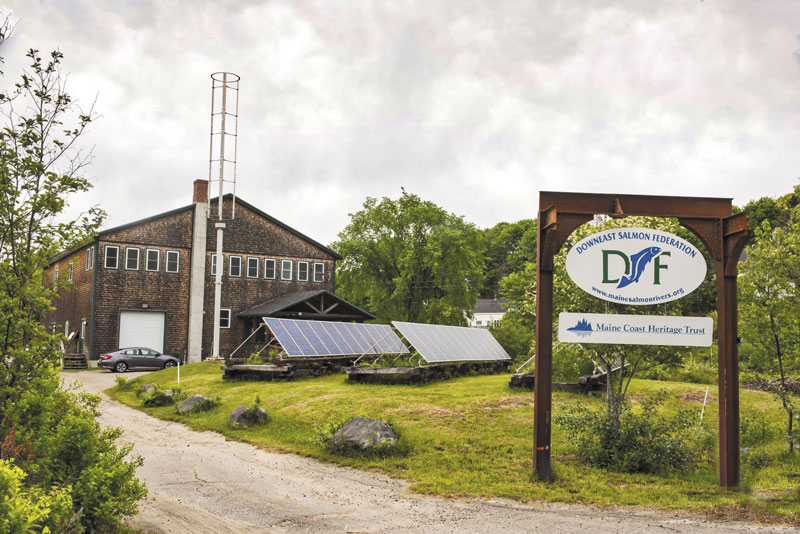 The Downeast Salmon Federation's Peter Gray Hatchery in East Machias Maine.
The Downeast Salmon Federation sees a future for Eastern Maine that is built alongside healthy, free-flowing rivers full of wild fish. This is a dream that we can only achieve with the continued support of members and the shared belief of our neighbors and partners that wild rivers and restored fisheries matter.
---
For more information or to help support our work go to: mainesalmonrivers.org