Maine photographer headed for the Northwest Passage
Maine photographer headed for the Northwest Passage
Tuesday, July 26th 2016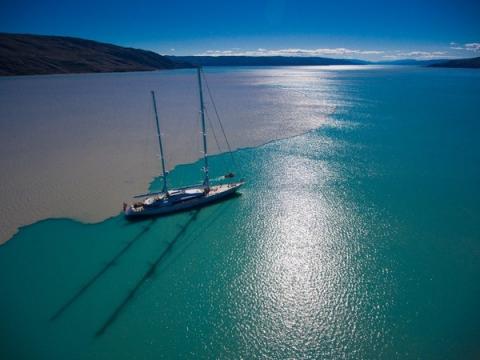 Well-known Maine photographer Peter Ralston has led several trips to Nova Scotia, but this summer he is travelling much much further in search of adventure and great photos.
This week, he and a group of colleagues flew from Rockland, Maine, to Greenland, where they boarded a friend's luxury yacht, Rosehearty (formerly owned by Rupert Murdoch). The plan is to cruise/explore the west coast of Greenland, then sail across Baffin Bay to transit the Northwest Passage, sail across the top of Canada and finally, after 54 days aboard, reach Nome, Alaska in mid-September.
This once-in-a-lifetime trip will give Ralston a privileged front-row-center seat in the theatre of rapid global climate change. The crew will provide a daily blog/log about the current Arctic trifecta—the emerging collision of interests pitting the needs of the astonishing wildlife against those of indigenous villagers and those of an array of outside commercial interests. These latter include mineral and energy prospectors, the voracious cruise ship industry, a growing tourism business and much more.
"Who knows what we will learn about these and other contemporary Arctic issues," says Ralston, "but from our privileged pulpit we will have a chance to see all these forces at work and in conflict, and raise key questions about managing this vast and rich area as the pressures inexorably increase. We have a priceless opportunity here, and seek a way to take the fullest possible advantage of it to tell an important and engaging story."
The ship's site is www.syrosehearty.com . The "Ocean Tracker" function will show the precise location of Rosehearty at any time.
In addition to a crew of 13, Rosehearty will carry 11 passengers, including the acclaimed writer, Roger D. Stone, and Ralston. Director and president of the Sustainable Development Institute, Stone was formerly a correspondent and news bureau chief for Time magazine with three years' service in Brazil. He is the author of five published books including Dreams of Amazonia and Voyage of the Sanderling, the latter being his account of and environmental observations derived from his sailing a small boat from Maine to Rio de Janeiro.