Houtz celebrates three decades at the Landing School
Houtz celebrates three decades at the Landing School
Thursday, February 6th 2020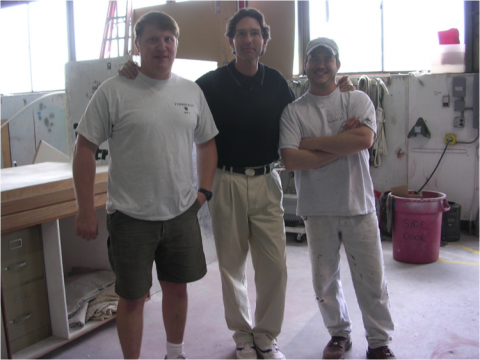 For many, the name Jamie Houtz is synonymous with the Landing School, the Arundel, Maine-based boat-building program. And with good reason, he celebrated his 30th year of work at the school this winter, according to a newsletter from the school. The following account was taken from the story in that newsletter.
Houtz was hired in 1990 by John Burgess, one of the original founders of the school, who needed someone to help build boats, but also to help manage budgets, timelines and build schedules. Houtz worked previously at Rumery's, Arundel Boatyard, and Salt Magazine, as well as for Whitaker and Merrill Stevens in Florida before moving up to Maine. 
Upon his hire, he found himself in a school struggling to not only find, but establish its place in the Marine Industry. No one knew what to expect from a "Boat School," much less a "Boat School Graduate," but having recently earned accreditation as a technical college, The Landing School and its employees set out to build a reputation as both a good school and a builder of incredible boats. As the school found its way, so too did Houtz, turning the job into a career. Teaching and project management roles through the 1990s led to his current position as Director of Industry Relations and Facilities, which also includes both budget and purchasing responsibilities. 
The Landing School is an acredied, degree-granting institution. A student who successfully completes two technical programs and the required general education course credits is eligible to receive an Associate's degree.
Aside from his designated role within the administration here, Houtz is highly regarded by the students and alumni, maintaining the role of mentor, counselor and sometimes even "partner in crime." He's a trusted resource for employment advice and takes it upon himself to sit down with every student during the school year. Additionally, he plays a key role in local public relations. He's both liked and respected in the community, having participated in volunteer firefighting efforts (currently a captain) for the past 27 years.
When asked about his most treasured experiences during his time at The Landing School, Houtz mentions building relationships with people, notably Rod and Olin Stevens or Peter van Lanker, among many others. He'll also tell you that he's learned the value of patience. "Teach the student, not the material," he says. "It's about them, not the curriculum." He'll also mention the mantra "Cut to the line," which speaks to trusting yourself and your preparation.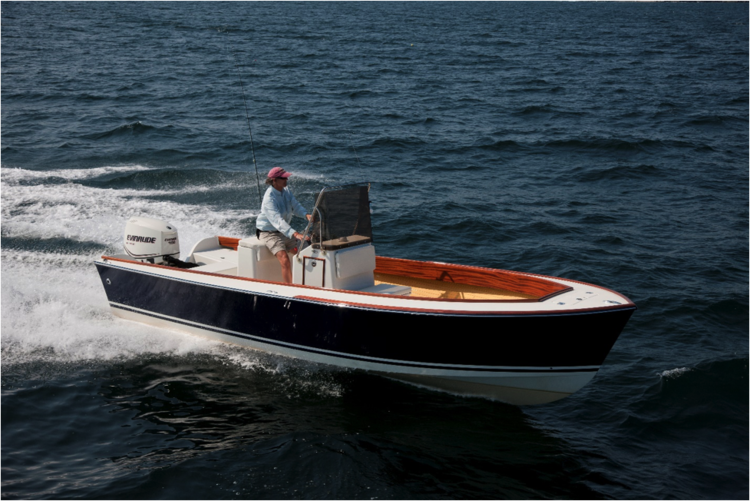 Photo captions:
Top: Houtz and students
Below: Houtz drives a Flyfisher 22 built at the Landing School.