Lyman-Morse Lends a Hand to Local Healthcare Workers
Lyman-Morse Lends a Hand to Local Healthcare Workers
Thursday, April 9th 2020
Lyman-Morse and its specialized business divisions are helping local healthcare workers on the front line against COVID-19 by building personal protective equipment. Lyman-Morse Technologies is building and donating Intubation aerosol boxes, which will protect nurses while intubating Covid-19 patients. The company's fabrication division is building a metal structure for a similar purpose. Lyman-Morse Boatbuilding is using its Raise 3D printer to fabricate frames for face shields. All of the equipment is being donated to Lincoln Health Miles Hospital in Damariscotta, according to Lyman-Morse spokeswoman Marnie Read. But the company is also willing to work with other hospitals, she said.
Lyman-Morse has built a worldwide reputation for its rapid prototyping skills and cutting-edge technology, noted Drew Lyman, president of Lyman-Morse. "And it is wonderful to be able to put those skills and tools to work for our local healthcare workers," he said. 
At the same time, work continues on the company's previsouly scheduled projects including the Hood 57 Express Cruiser, which is scheduled to be launched sometime this spring. (You can read MBH&H's story on the boat here: https://bit.ly/39TpgQA ). The company has taken extra precautions to keep workers safe, including staggered shifts to allow employees to maintain a distance from each other.
The intubation box, which is based on an open-sourced design, works by sitting over the head and shoulders of a patient as they are intubated for a ventilator by a provider. CNC Division Manager Rob McKay used Lyman-Morse's Haas GR712 CNC router to produce the plexiglass box.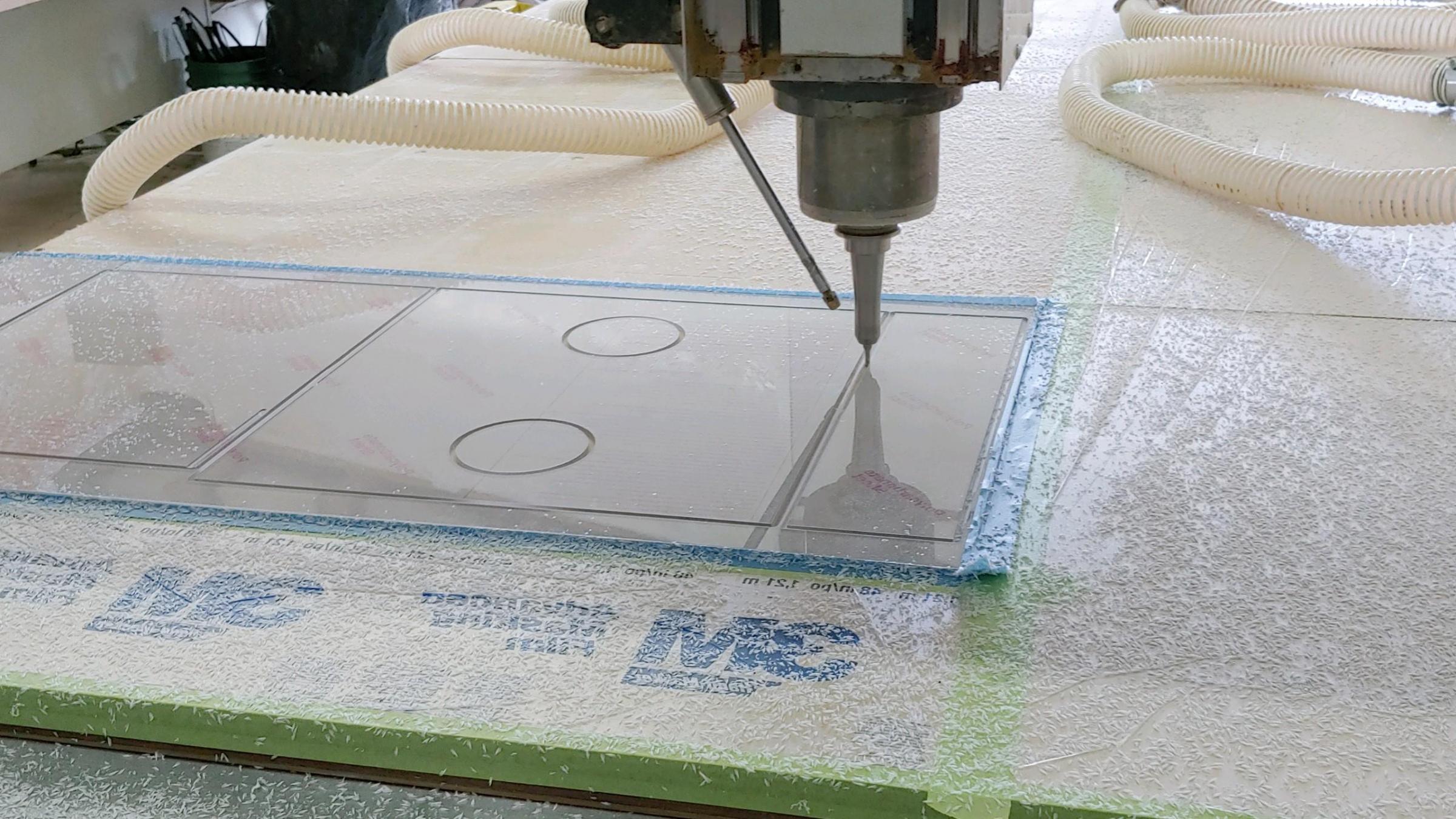 The box acts as a protective shield between the patient and medical staff, thereby reducing the medical staff's exposure to COVID-19. After each intubation, the box can be cleaned with a bleach, alcohol solution, or the Sani-Cloth wipes that most hospitals have on hand.
In addition to the intubation boxes, Lyman-Morse Fabrication made a metal frame that can be placed over the patient's head and shoulders and is then draped with protective plastic to form a similar barrier between the patient and the nurse. LMF Division Manager Jonathan Egan worked with Kevin Houghton, manager of the company's design division, to develop a simple design that could be easily and inexpensively implemented in hospital rooms. The company is also using its Raise 3D printer to manufacture frames that hold face shields, an important aspect of healthcare workers' protective gear.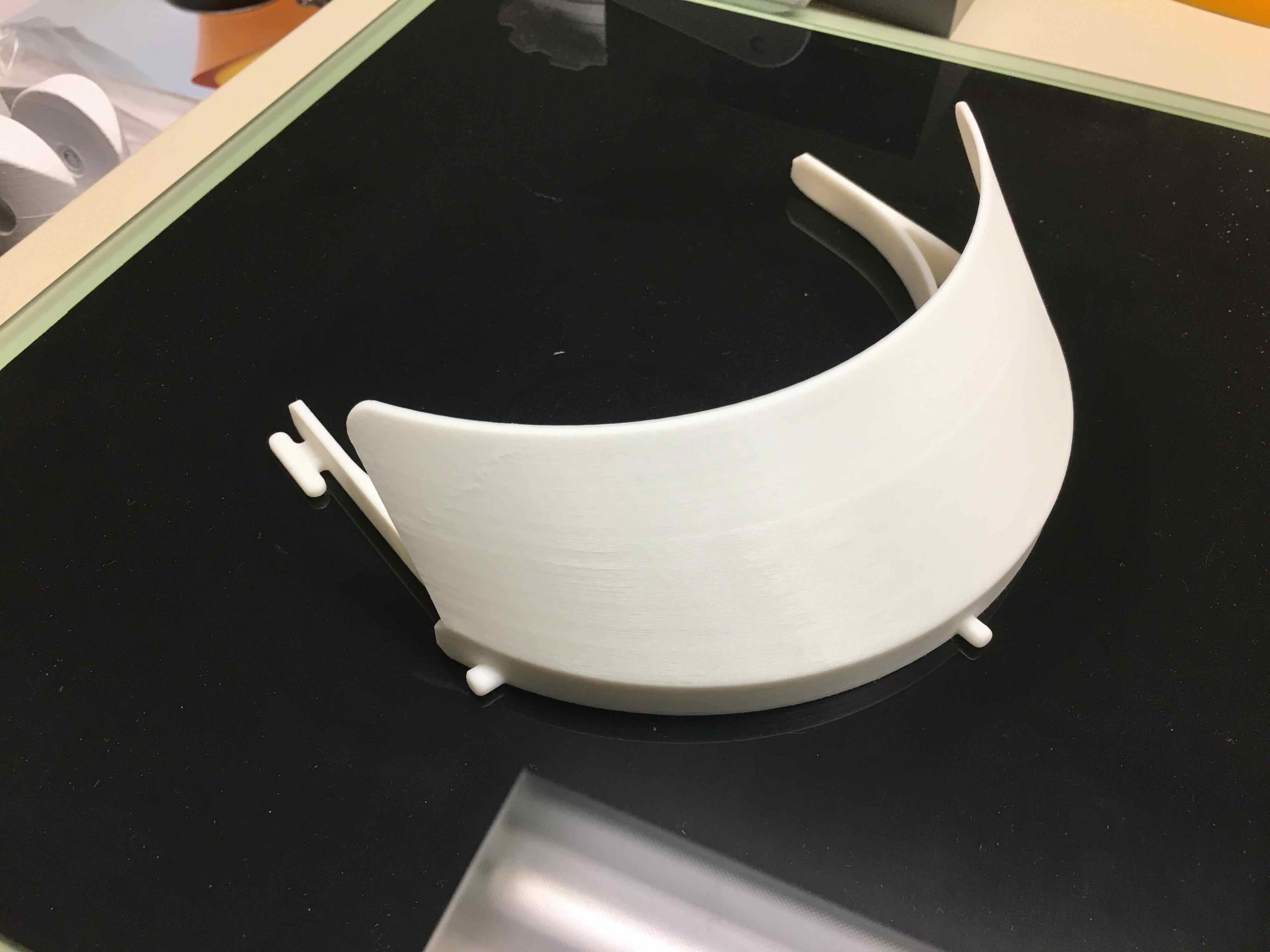 "It makes us feel good to know that we can do something helpful for our community at this time," said Lyman. "We are not a mass producer, but as we are all learning, any measure to help can be important."
Located in Thomaston, Maine, Lyman-Morse is one of the world's finest custom and semi-custom builders of, and service provider for, sailing and motor yachts.  A family-run business, Lyman-Morse specializes in composites, advanced composites, cold-molded wood, and aluminum construction. Lyman-Morse Technologies and Lyman-Morse Fabrication work with architects, interior designers, business and home owners, and government agencies including the Department of Defense to meet the most unique needs.