Two Irish designs being built at Rockland's Apprenticeshop
Two Irish designs being built at Rockland's Apprenticeshop
Friday, February 14th 2020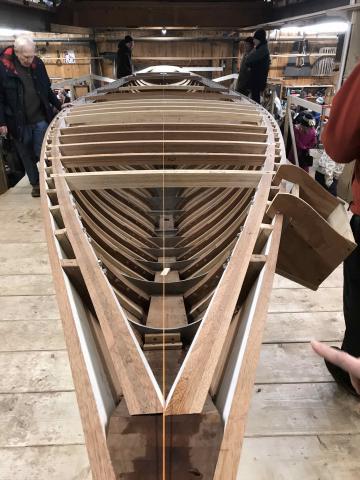 Projects these days at the Apprenticeshop have taken on an international tinge. 
Two major boats under construction at the Rockland, Maine-based boat-building school involve classic Irish one-designs; one is a Dublin Bay 24 sailing sloop, the other a Dublin Bay Water Wag, which is considered by some to be the world's oldest one-design sailboat. 
Designed by Scottish naval architect Alfred Mylne, the Dublin Bay 24 is a lean sloop with long overhangs — 37.9 feet LOA, 24 feet LWL, with a beam of just 8 feet, and a draft of 5.3 feet. Mylne described his design as a "fast cruiser with accommodation for living aboard in moderate comfort," according to an account by Vanessa Bird in her book Classic Classes. The design was commissioned by the Royal Alfred Yacht Club in 1938, and, according to the Milne archives, 10 were built, mostly at Mylne's Bute Slip Dock Co. on the Firth of Clyde. The sloops, which were not delivered until after WWII, were raced in Dublin Bay until 2004 when the remaining eight boats were bought as a group and shipped to France for restoration. That initial effort faltered until recently when an organization called Maritime Arts and Crafts and a dedicated Irish sailor name David Espy came up with a plan to have each one restored by a different boat-building school, according to Apprenticeshop Executive Director Isabella Feracci.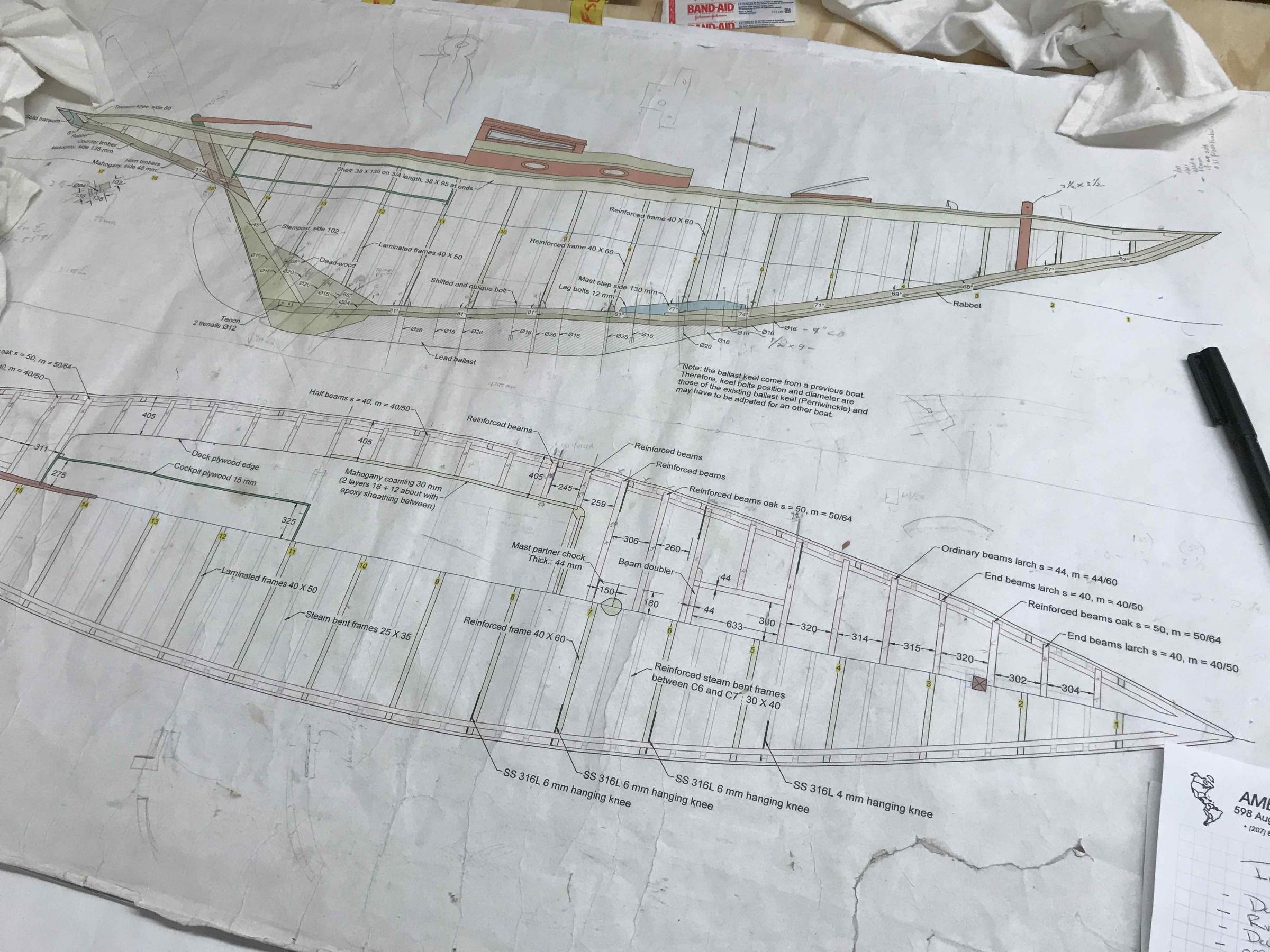 One of the first rebuilds took place at Skol ar Mor, a boat-building school in South Brittany run by Mike Newmeyer. A former director at the Apprenticeshop, Newmeyer was influential in having the Rockland school chosen as the rebuilding site for this Dublin Bay 24, Feracci said.
The boat is being by built by apprentices at the shop under the direction of instructor Daniel Creisher with a lot of help and direction from long-time boat builder John England. Work began on the boat in 2018. The hope is to launch it in the summer of 2021, Feracci said. The project is considered a restoration of an original Dublin Bay 24 named Zephyra. But in the end the only original part of the boat will be the keel ballast.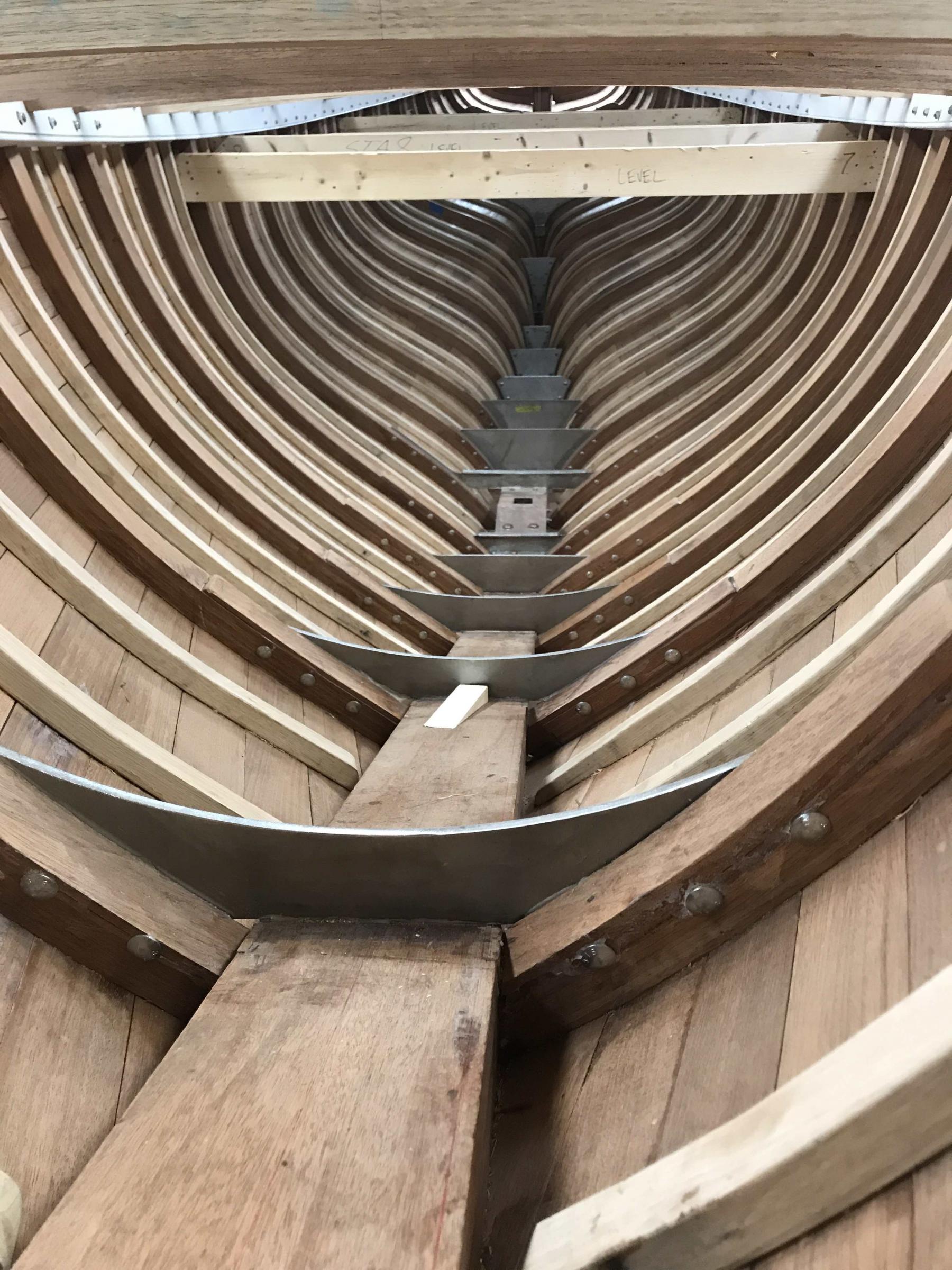 As for the Water Wag, that is a far smaller dinghy — just 13 feet long, with a plumb bow, a beam of just under 5 feet 3 inches, and draft of 1.67 feet with the centerboard down. The hope is to have that launched and sailing by this summer, she said. That project is under the direction of Kevin Carney. Like the Dublin Bay 24, this boat is also being built for Espy and his Maritime Arts and Crafts group.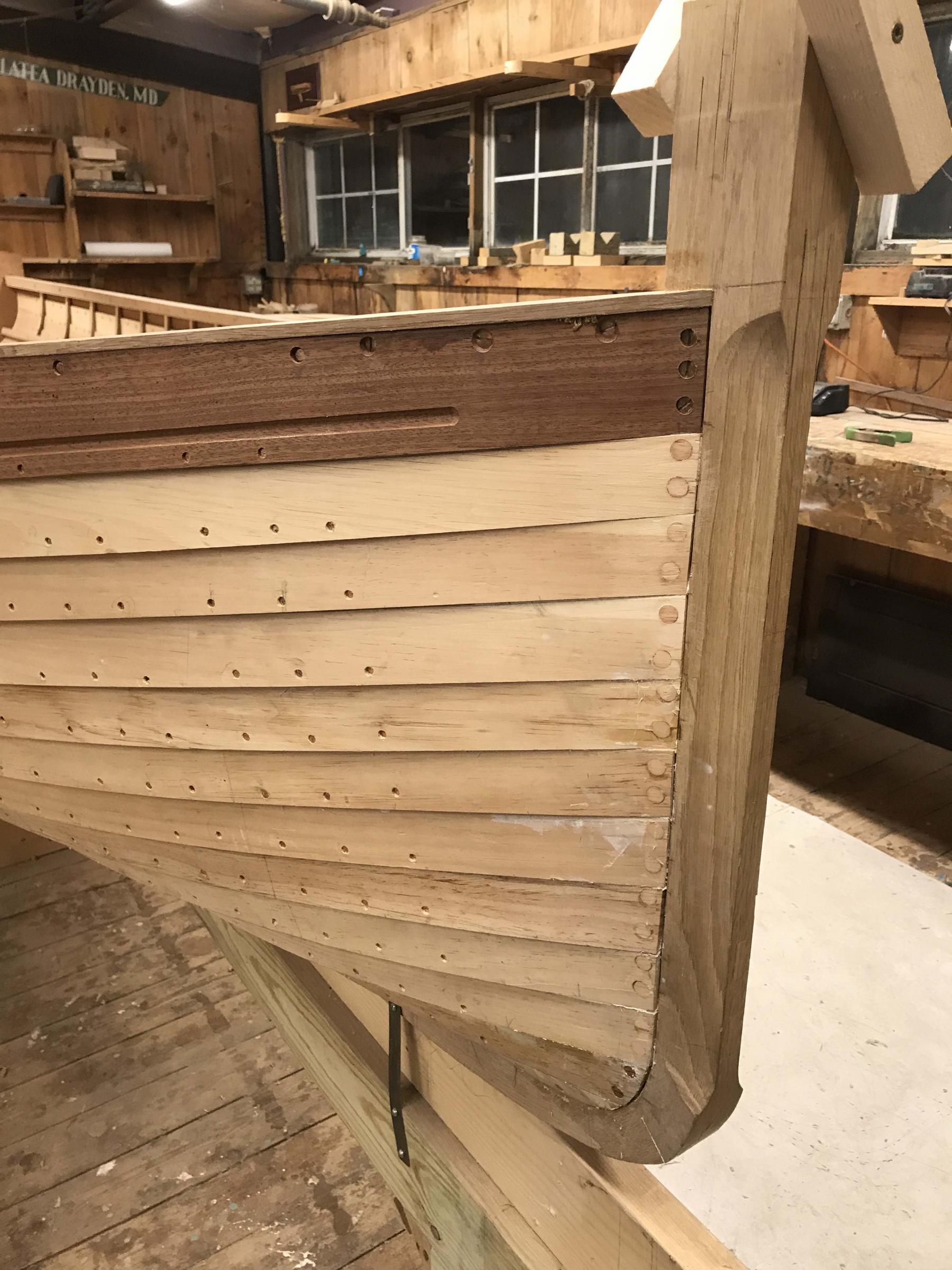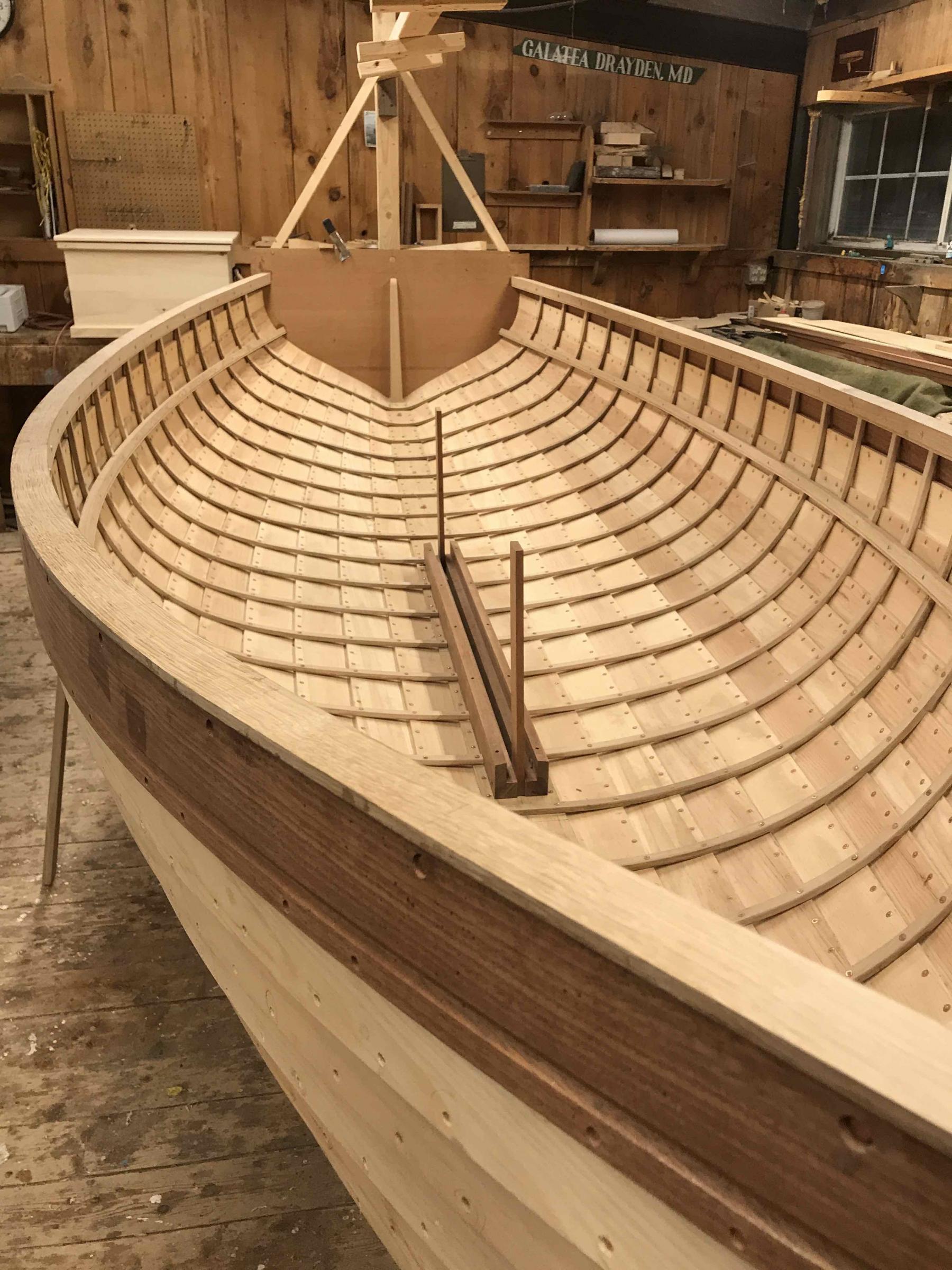 Water Wags have been raced in Ireland since 1887. Ironically, the other contender for the world's oldest one-design title is the North Haven Dinghy. Sailors in the Fox Island Thoroughfare, just across Penobscot Bay from Rockland and the Apprenticeshop have been racing the North Haven catboats also since 1887. Hmmm. Maybe we should stage a match race to decide who gets the title?!