Voting has begun in the annual "Best Harbor in the U.S." contest
Voting has begun in the annual "Best Harbor in the U.S." contest
Monday, May 11th 2020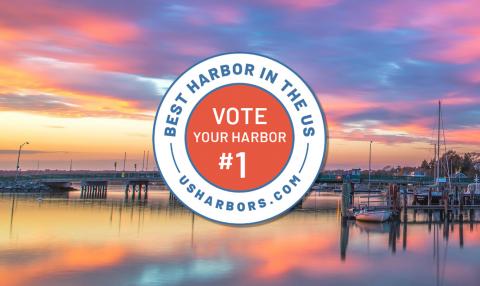 Do you think your harbor is the best? Then vote for it, now!
The web-based tides and weather site, US Harbors has opened online voting for the "Best Harbor in the U.S. 2020" at https://www.usharbors.com/best-harbor/. Over 100,000 people, from all over the country, participated in the 2019 Best Harbor contest. The winning harbor – Padanaram, MA – swept the results with their highly engaged local community. 
Voting for this year's Best Harbor contest will be open through May 31. Participation is limited to one vote per user. US Harbors will announce the winner of the 2020 event on Thursday, June 4. The winning harbor, and the top 3 runners-up, receive special plaques commemorating their win. Additionally, US Harbors throws a special event for the overall winner, with gifts for their community, and media coverage. 
The online contest, which started in 2019, uses crowd-sourcing to determine which harbor is best loved by its community. Participation is open to everyone, but primarily includes the 5 million people who use usharbors.com for their tides/weather/harbor-local information and daily coastal news. The purpose of the contest is to promote the strength and vitality of coastal communities – the winning harbors have been those whose residents have strong communication networks and support for their community. These kinds of networks are vital for effective disaster management, coastal planning, and the overall resilience of a community, its residents, and their economy.