Get rid of your old boat flares!
Get rid of your old boat flares!
Thursday, August 24th 2023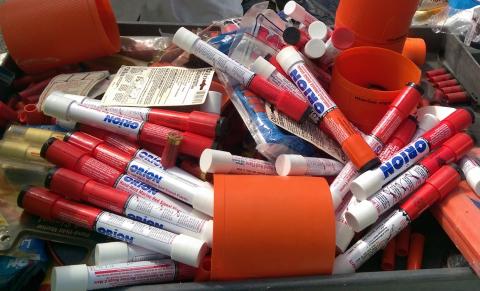 Marine flares are required to be carried aboard recreational boats for emergency signaling. However, because they expire 42 months after manufacture, they need to be replaced about every three seasons of boating. Maine boaters have the opportunity to safely dispose of expired flares at an upcoming marine flare collection event this Saturday. Location: Hamilton Marine, 197 Presumscot St, Portland, ME 04103 Date: Saturday, August 26, 2023 Time: 9 a.m. to 1 p.m. The expired marine flare drop-off event is sponsored by Hamilton Marine, U.S. Coast Guard Casco Bay Flotilla 2-1, Maine State Fire Marshall and Friends of Casco Bay. Those dropping off flares will receive an exclusive safety gear discount coupon provided by Hamilton Marine.