Maine Events - September 2010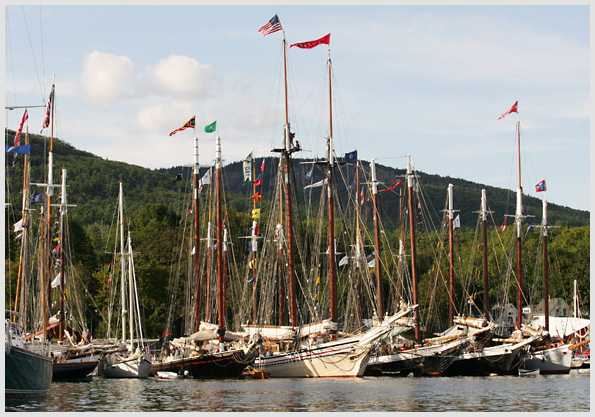 September 4-5, 2010: Camden
Camden Windjammer Festival
UPDATED: The start of the Camden Windjammer Festival has been delayed until Saturday at 4 p.m. because of the inclement weather approaching. The Camden Windjammer Festival is a community-led celebration of Camden's maritime heritage and living traditions. From the great age of sail when four, five, and even six-masted schooners were launched into Camden Harbor, through the birth of the windjammer business here in the 1930s and continuing with the elegant yachts that visit or call Camden home every summer, sailing ships have always defined this gorgeous community where the mountains meet the sea. This year's festival takes on special significance, as the Camden community recognizes not just what makes it unique but also the important role maritime heritage plays in shaping the lives of all who live here. And, most of all, to celebrate it. Events occur at the Public Landing, at the Harbor and Harbor Park and Downtown. 207-236-4404;
www.camdenwindjammerfestival.com
September 3 - 5, 2010: Newport, RI
31st Annual Classic Yacht Regatta
The 31st Annual Classic Yacht Regatta, hosted by the Museum of Yachting, will again turn the waters off Newport into a panorama of graceful classic yachts. Sponsors Panerai and Land Rover help bring this classic event to the museum's home at Fort Adams State Park. The event includes two days of racing and a Classic Yacht Parade and will draw a fleet that ranges from modern classics to vintage yachts and traditional one-designs. For more information, visit
www.moy.org
or call 401-847-1018.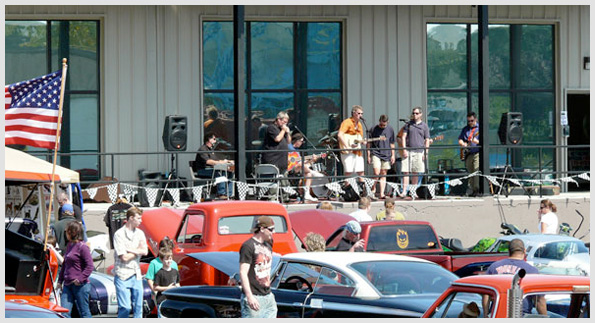 September 6, 2010: Portland
Labor Day Toys-For-Tots Car Cruise-in
Portland Motor Club is hosting the Labor Day TOYS-FOR-TOTS Car Cruise-in again this year. Cruise on in anytime after 9 that morning for a 10 am to 2 pm event on Monday, Labor Day — the main lot was almost full by starting time last year (our first year hosting it)! There was a truly extraordinary assortment of quality cars. Any and all types of vehicles are welcome to come by for some fun, food, prizes, and some great live music by Monday Night Posse. The U.S. Marine Corps will be on hand to handle the onslaught of toys for kids. Entrance "fee" is a new unwrapped present for a deserving child. Portland Motor Club will also be opened up that day for visitors to see the facility and all Maine car clubs are encouraged to participate. See photos from last year at
www.portlandmotorclub.com/blog/?p=316
.
September 9, 2010: Rockland
Oar-making Demonstration at The Apprenticeshop
Join the apprentices and staff at The Apprenticeshop on Thursday evening at 7 pm, to try your hand at the craft of oar making. This demonstration will cover all the main steps in shaping an oar. Those who wish may pick up a traditional hand tool and experience peeling into a piece of solid spruce. Oars in various stages of development will be shown, theories behind length determination will be discussed, and the positioning of oarlocks will be examined. This program is appropriate for all, children with an interest in building are encouraged to come accompanied by an adult. The demonstration is part of Second Thursdays at The Apprenticeshop, the school's monthly public program series. The Apprenticeshop is a school for traditional boatbuilding and seamanship located at 643 Main Street, Rockland. Tickets are $5 at the door and benefit the school's programs. A tour of current projects in the Shop will be available after the demonstration. Boats under construction include an 18' Buzzard's Bay sloop, an 11' Frank Day row boat, a 12' Lawley tender, the Apprentice 15 (a double ended, lapstrake sloop designed in house) and 3 Susan skiffs. For more information visit
www.apprenticeshop.org
or call 594-1800. 207-594-1800;
www.atlanticchallenge.com
September 10 - 12, 2010: Eastport
2010 Eastport Pirate Festival
The 3-day event has quickly grown into the largest Pirate Festival in Northern New England and the Canadian Maritimes. Last year over 8000 pirates from the USA, Canada and beyond of all ages, both male and female, participated in this family event. Most of the events are free or budget-friendly. The backdrop for the festivities is the beautiful island city of Eastport. A Pirates Ball, Pirates Parade, Pirates Bed Race, Pirate Ship Race, Pirate Invasion of Lubec, Pirates Lobster Boat Race, Crowning of the King and Queen, free music and entertainment, Kid's Pirates Breakfast, cutlass and canon demonstrations, great food and vendors are just a small part of the offerings that happen all weekend. Everyone including pets are encouraged to dress and speak like a pirate.
www.eastportpiratefestival.com
September 14, 2010: Camden
4th Annual All Day Sail
Come take an all-day sail with the friendly and knowledgeable crew of Schooner Olad through the reaches and islands of Penobscot Bay. Look for the Windjammer Fleet and lobster boats at work, feel free to take some time at the helm or just enjoy the nature and wildlife as the boat sails on. Lunch, snacks, appetizers, and beverages will be provided. B.Y.O.B. 9:45am – 6:00pm. $120.00.
www.maineschooners.com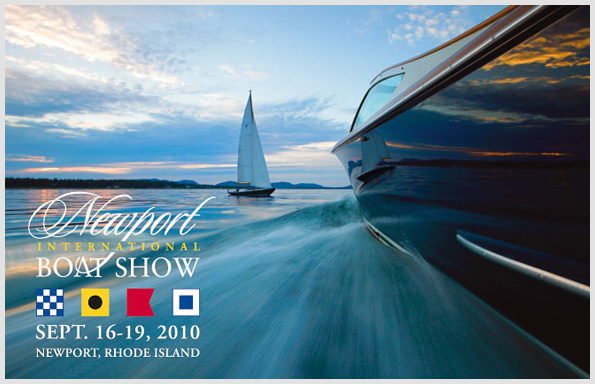 September 16 - 19, 2009: Newport, RI
Newport International Boat Show
Over 850 manufacturers, reps and dealers - both domestic and international - will be showcasing and selling their products and services at the 38th Annual Newport International Boat Show. Many new models will be unveiled for the first time to the public. Come see, feel and test the merchandise and talk to those who designed and built it. Bannister's Wharf, Bowen's Wharf and Newport Harbor Hotel & Marina. 10:00 am - 6:00 pm daily.
www.newportboatshow.com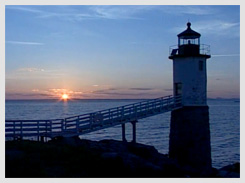 September 18, 2010: throughout the Maine coast
Open Lighthouse Day
The U.S. Coast Guard, the State of Maine and the American Lighthouse Foundation are pleased to hold their second annual open house of Maine lighthouses. The largest effort of its kind in the nation, the event is designed to provide access to the public to all participating lighthouses on that one day. The partnership with the Coast Guard, State of Maine and American Lighthouse Foundation is intended to increase awareness of Maine's maritime heritage and the rich history of its lighthouses and lighthouse keepers.
www.visitmaine.com/attractions/sightseeing_tours/lighthouse/lighthouse-day/
September 18 - 19, 2010: Eliot
16th Annual Newfie Fun Days Celebrating the Newfoundland Dog Breed
Join in this gathering that's open to all Newfoundland dog fanciers and the general public, with many demonstrations including water rescue work, canine massage, carting, rally-o, and obedience. Seminars in health and wellness issues, herbals, and animal communication. Donations are greatly appreciated. Raffle Table. Benefit BBQ dinner on Saturday at 5:00, Grand March of the Newfoundlands Finale Sunday at 3:30. Piscataqua Boat Basin, Route 103. Contact Holly Pearson at:
holly_pearson@myfairpoint.net
or call 207-351-2711 for more info.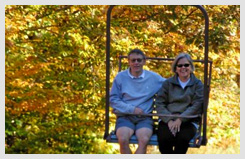 September 19 & 26, 2010: Camden
Chairlift Rides at The Camden SnowBowl
Enjoy beautiful autumn views from high atop Ragged. Mountain bikers, hikers, sight seers, day trippers and picnickers welcome. No pets please. $5 per person per ride, $15 for unlimited rides. 10:00 am - 3:00 pm. Barnestown Road.
www.camdensnowbowl.com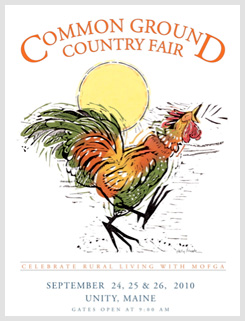 September 24-26, 2010: Unity
Common Ground Country Fair
MOFGA celebrated its 33rd Common Ground Country Fair on last year and tens of thousands of people took part in their annual celebration of rural living. The Fair allows fairgoers to make connections with a rapidly expanding base of organic farms in the state of Maine. Hundreds of vendors, exhibitors and demonstrators, more than 1,000 volunteers, and tens of thousands of fairgoers will gather to: share knowledge about sustainable living; eat delicious, organic, Maine-grown food; buy and sell beautiful Maine crafts and useful agricultural products; compete in various activities; dance; sing and have a great time.
www.mofga.org/TheFair/tabid/135/Default.aspx