A Letter from the Publisher - Issue 106
Issue 106
By John K. Hanson, Jr.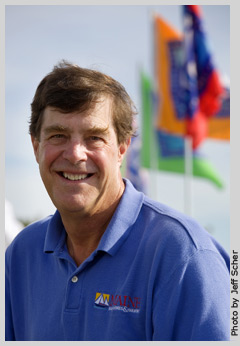 Photo by Jeff Scher
Camden, Maine: We had a wet, wet June, not good for the garden, or the schooner fleet, or any of us still plagued by the lack of light over a long winter. But now we are into high summer when the fog, when we have it, usually burns off by 10 a.m. and the afternoon breeze fills in on schedule. Long winters and wet springs are a tradition of Maine life; they are also a driving force behind the innovations that come out of Maine shops. This year at the Maine Boats, Homes & Harbors Show there will be exhibits from a number of firms that have spent their long winters wisely. French & Webb of Belfast, for example, worked to a design by Stephens, Waring & White to create a hybrid-drive-powered diesel launch, complete with solar panels to help keep the batteries charged. Rockland's Apprenticeshop built a pair of 28' open rowing/sailing boats with heritage lines and wooden construction, but rigged with lightweight carbon fiber spars, three positions for stepping the mast, and three daggerboard slots, which will help students understand the elements of balance and sail trim in a whole new way. Seakindly hull shapes have been matched with modern rigs in these traditional yet modern expedition boats. Near the docks at the Apprenticeshop sits a mobile solar power-generating system built by Lyman-Morse of Thomaston. Called a PowerCube, it runs the shop's waterfront activities even during the cloudy days of June. Modern boatbuilding skills, marine electronics, and the sun combine to bring power to the most remote of locations. All of these traditionally inspired projects, and hundreds of others that were honed over a long winter's work, will be on display at the 7th annual Maine Boats, Homes & Harbors Show, where Tradition Shapes Innovation™. See page 56 for more information, then come see us on the waterfront in Rockland, August 7-9.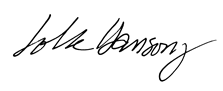 Share this article:
2023 Maine Boat & Home Show

Join Us for the Maine Boat & Home Show!
Art, Artisans, Food, Fun & Boats, Boats, Boats
August 11 - 13, 2023 | On the waterfront, Rockland, Maine
Click here to pre-order your tickets.
Show is produced by Maine Boats, Homes & Harbors magazine.