Good Reads - Autumn 2019
By The Editors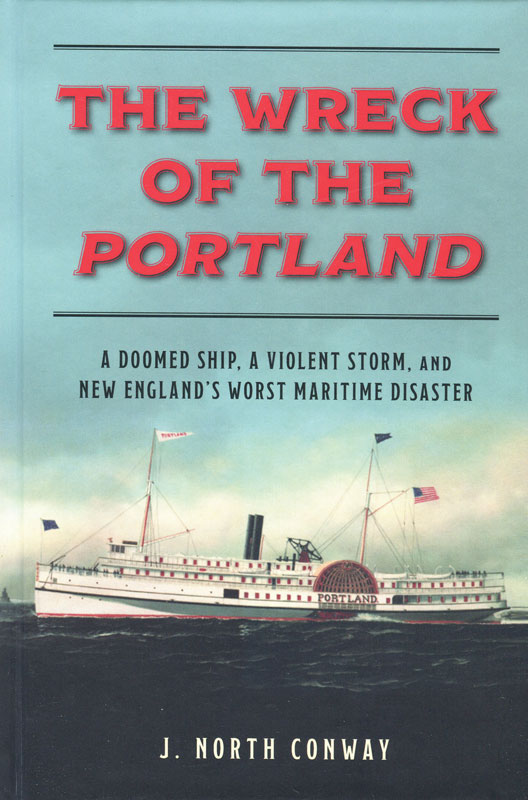 The Wreck of the Portland: A Doomed Ship, A Violent Storm, and New England's Worst Maritime Disaster, by J. North Conway; Lyons Press, 2019; 224 pages; $26.95
There's been quite a lot written about the sinking of the steamship Portland during a violent fall storm in 1898. Some 200 people lost their lives on the fatal trip from Boston to Portland, Maine. This book takes an interesting approach. In addition to factual research based on letters, contemporary accounts, and other sources, Conway focuses in on individual passengers and crew members and includes imagined conversations and thoughts as he tries to get inside the characters' heads—a technique that does bring the story alive.
---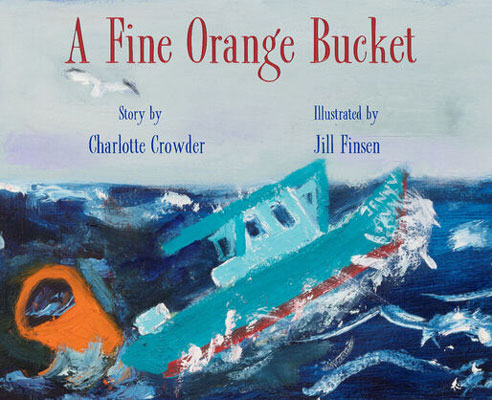 A Fine Orange Bucket, story by Charlotte Crowder, illustrated by Jill Finsen; North Country Press, Unity, Maine; 2019; $22
The cover says this fine tale of a lobsterman and his orange bucket is intended for children between the ages of 4 and 10. But everyone will enjoy the simple story of Percy Stone, and the bright rubber bucket that he buys at Hamilton Marine. Crowder uses the story to also explain about lobstering and boating in ways that will appeal to children. The tale is enhanced by Finsen's colorful painted illustrations.
---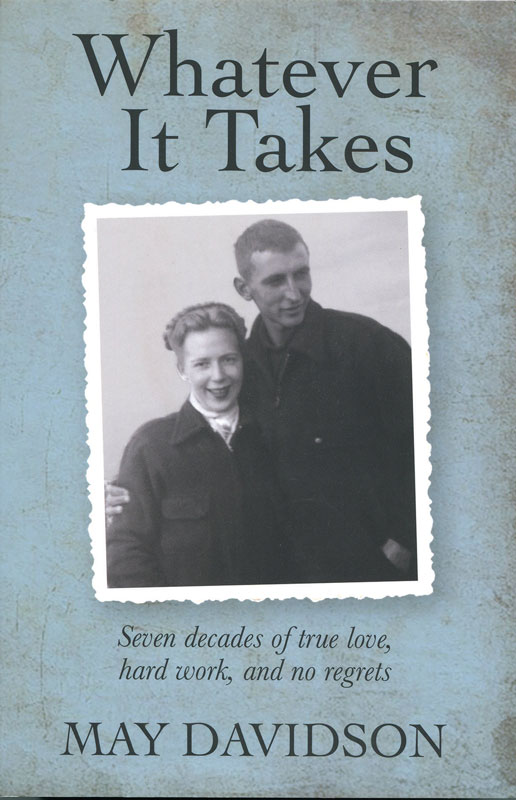 Whatever It Takes, by May Davidson; Islandport Press, 2019; softcover, 448 pages; $16.95
Jim and May Davidson were still teenagers when they got married. They spent the next 70 years farming and making a living in the small town of Round Pond. This is the well-told story of their efforts to keep creditors from foreclosing on their farm, which ranged from different crops, long-range trucking, and even a lobster trap mill. Readers might know the Davidsons as the founders of North Country Wind Bells, which were inspired by Jim's time working as a lobsterman and his love for the sound of navigational bell buoys. This book is a riveting tale of getting by in Maine.
---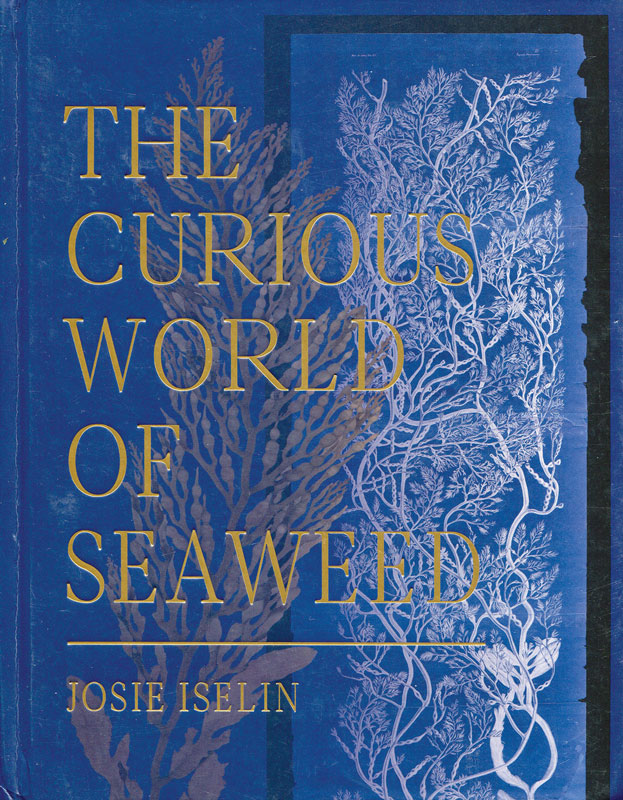 The Curious World of Seaweed, by Josie Iselin; Heyday Books, 2019; 256 pages; $35
Although Iselin's focus in this book is West Coast seaweeds and kelps, it is a compelling read for anyone who spends time at the beach on either the West or the East coast. An artist whose goal is to fuse art and science, Iselin has combined her own prints of seaweed with historic images and stories about the early pioneers who collected and named different seaweeds. The result is a visually entertaining, and intellectually inspiring dive into the world of algae.
---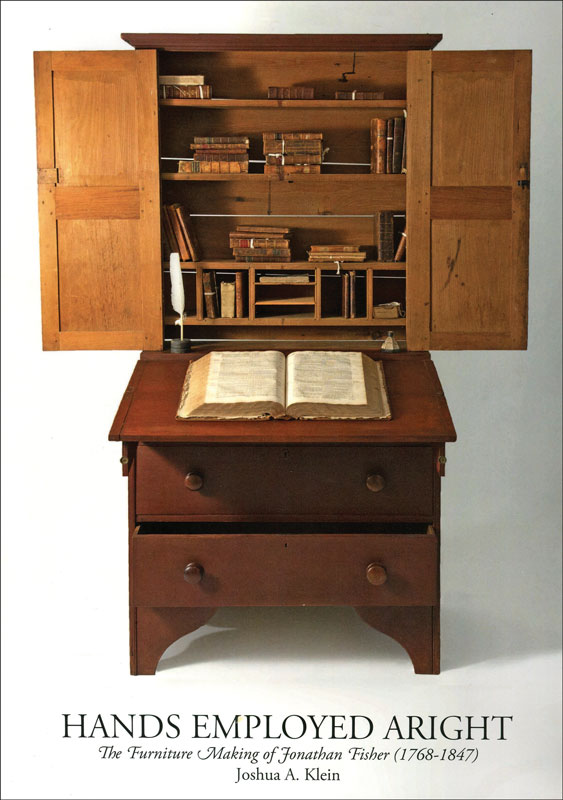 Hands Employed Aright, the Furniture Making of Jonathan Fisher (1768-1847), by Joshua A. Klein; Lost Art Press, 2018; 264 pages; $57
A furniture maker and the founder and editor of a periodical about his craft, Mortise & Tenon Magazine, Klein explored the world of Blue Hill minister Jonathan Fisher, both by reading his journals and replicating his furniture. This riveting book includes insights not only into Fisher's furniture, but at his tools and his life. A great gift for the craftsperson in your life. See also an excerpt from the book in our November/December 2019 issue: https://maineboats.com/print/issue-161/strange-yet-familiar-world-jonathan-fisher
---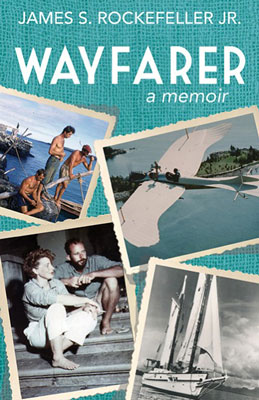 Wayfarer: A Memoir, by James S. Rockefeller Jr., softcover, Islandport Press, 2018; 288 pages; $16.95
Rockefeller has lived a life of adventure that most of us can only dream about, ranging from expeditions to Tahiti, Norway, and other exotic locations, to travels by motorcycle, schooner, and airplane, and plenty of encounters with interesting characters along the way. He's a very good writer and his memoir is well-worth reading.
---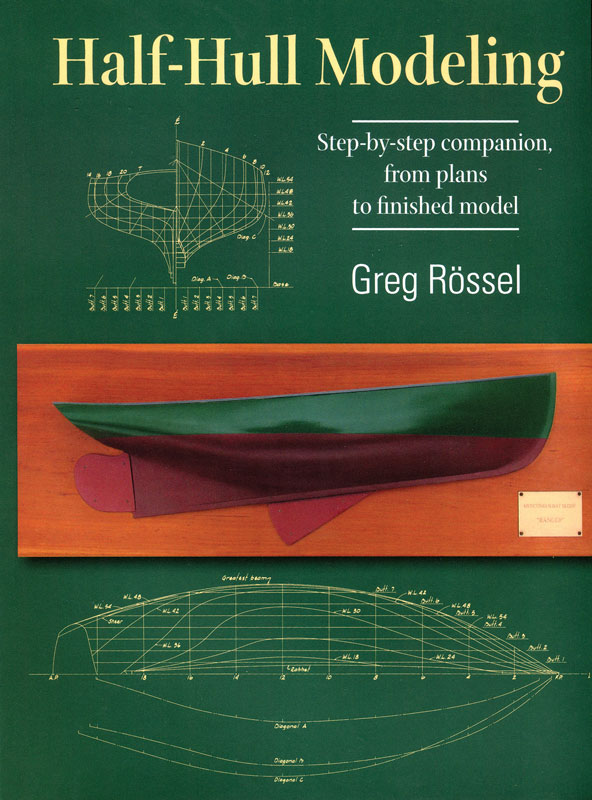 Half-Hull Modeling, Step-by-step Companion from Plans to Finished Model, by Greg Rossel; Self-published, 2019; 47 pages; $18.95.
Winter is coming. Do you have a project lined up? If not, buy a copy of Rossel's little book and get to work. A boatbuilder as well as a writer, and an instructor at the WoodenBoat School, Rossel knows his stuff. His book includes photos, diagrams, and plenty of helpful tips.
---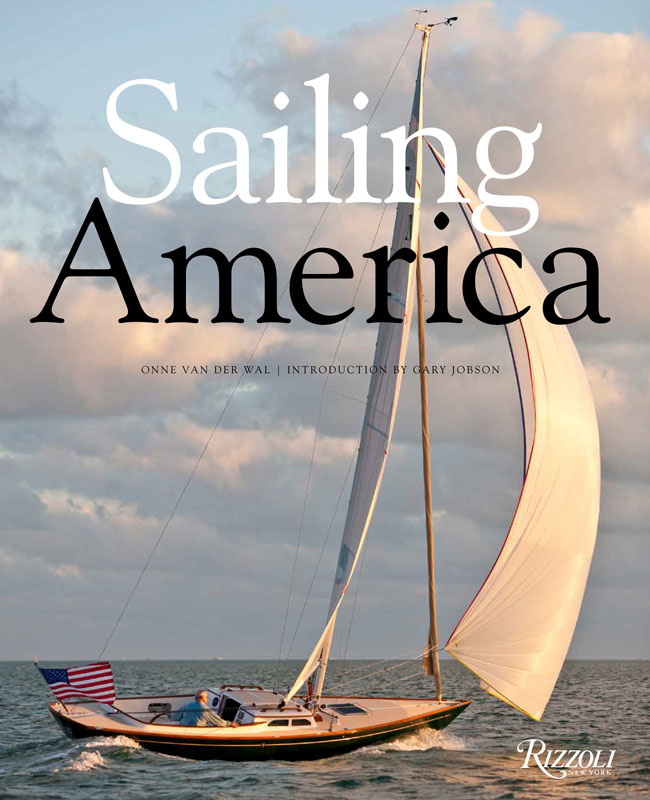 Sailing America, by Onne Van Der Wal, with an introduction by Gary Jobson; Rizzoli, N.Y., 2019; 307 pages; $100
The price may seem high, but the 200 incredible photos of yachts, cruisers and everything in between that are packed into this hefty, coffee-table-sized hardback are worth it. Van Der Wal is an award-winning nautical photographer whose extensive racing and sailing experience gives him an intuitive understanding of when and how to get the perfect shot. Organized regionally, these lush images will inspire aspiring sailors, and bring back the summer for those of us who have hauled our boats for the winter.
Share this article:
2023 Maine Boat & Home Show

Join Us for the Maine Boat & Home Show!
Art, Artisans, Food, Fun & Boats, Boats, Boats
August 11 - 13, 2023 | On the waterfront, Rockland, Maine
Click here to pre-order your tickets.
Show is produced by Maine Boats, Homes & Harbors magazine.