Letter from the Publisher - Issue 98
Issue 98 - March 2008
By John K. Hanson, Jr.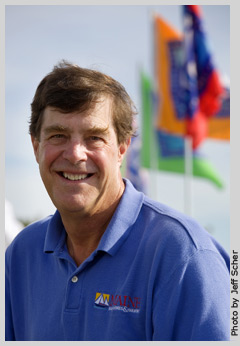 John K. Hanson, Jr., Publisher
Maine, Boats, Homes & Harbors
Middle of the fleet. Back of the pack. Bringing up the rear. (At least I play well with others.) These are the lessons of my advancing middle years. They say that wisdom comes with age. In reality, I've found that humility comes with age. Let me paint the scene. We're having our New Year's Day regatta on the St. George River on December 30, because the tides won't work for us on New Year's Eve. It's school vacation, so four college students have joined us old duffers, who have been sailing our Lasers, in dry suits, all fall. These are young, strong, smart college kids, good sailors all, and the Laser is a boat that rewards the young, the strong, and the athletic. Hence the lessons in humility. But there's beauty in the sport: sailing small boats in the winter in Maine, warm and snug in high-tech clothing, while there is snow on the ground and ice floes are on the river. Active play is good for all, even for the aged and unswift. Life on the coast of Maine offers many lessons in humility. Many with whom I deal on a regular basis are masters in their fields—writers, photographers, artists, boatbuilders, sailors, the folks who put together Maine Boats, Homes & Harbors—all perform their particular skills with far more acumen than I. This issue of our magazine, which celebrates the boats built over the past year, is an especially humbling one, filled as it is with so much talent from one small state. Even the simplest boats included within were crafted with a precision and attention to detail that is well beyond my skill. Some of the builders could probably sail circles around me, too.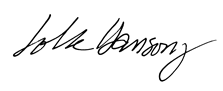 Share this article:
2023 Maine Boat & Home Show

Join Us for the Maine Boat & Home Show!
Art, Artisans, Food, Fun & Boats, Boats, Boats
August 11 - 13, 2023 | On the waterfront, Rockland, Maine
Click here to pre-order your tickets.
Show is produced by Maine Boats, Homes & Harbors magazine.