Company will move forward with permit applications for land-based salmon farm
Company will move forward with permit applications for land-based salmon farm
Friday, May 11th 2018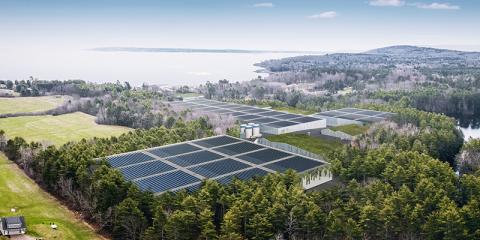 The company hoping to build a state-of-the-art labnd-based salmon farm in Belfast, Maine, has release conceptual drawings of what it plans to build and announced in a May 9 press release that it is moving forward with permit applications for the massive operation.
Nordic Aquafarms has completed nearly all of its due diligence on the 40-acre site in Belfast where it plans to build. Company CEO Erik said that the company will now proceed with pre-engineering and preparation of the various state and local permit applications that will be necessary for the company to begin construction next year on the first phase of the project.
"We have confirmed that necessary conditions are in place on the site for our planned aquaculture production, including the availability of clean, abundant and sustainable groundwater from test wells," said Heim. "We now have over 90 percent confidence related to site conditions and requirements and as a result will be moving ahead with engineering and permitting."
Nordic Aquafarms has said the Belfast operation will produce 33,000 tons of fish annual once it is up and running. Phase 1 of the proposed Belfast venture calls for construction of a facility that houses the indoor production in large tanks and water treatment systems. They are "to recycle and treat water on site to reduce overall water consumption, recycling of waste resources, the prevention of sea lice and parasites, the elimination of fish escape into the sea and co-mingling with wild species, the application of renewable energy concepts, and a shorter distance to market for a high quality, fresh product, reducing the carbon footprint of air and land transport."
Site planning has progressed to the point that Nordic Aquafarms has developed renderings showing what the buildings will look like and how they will fit into the landscape.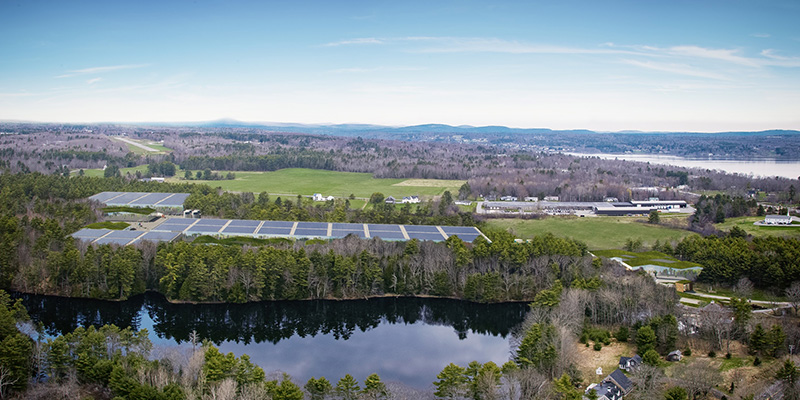 In presenting the computer-generated images, including aerial and ground perspectives, Heim reiterated Nordic Aquafarms' commitment to develop a "green" facility with "soft" integration into the land-scape. He also announced that staffing for the company's first U.S. facility is also progressing. The company is finalizing an agreement with its first U.S. hire, a Maine native who is returning home from Florida to support development activities in Belfast, where the company will be opening a field office this summer.
In addition, Heim said he is moving to Maine in October to head up U.S. operations, and Marianne Naess, an experienced executive who has held senior positions at McKesson and Aker Solutions, also will be moving from Norway as Director of Operations. A small corporate office that will serve as U.S. headquarters for Nordic Aquafarms will be established in Portland late this summer.
"We are very pleased with the progress that we made since announcing the project in January. Our due diligence at the site and strong support from the City of Belfast confirm that this is a great location for this exciting project," said Heim. "The scope and pace of our work will increase significantly in the weeks ahead."