MB&H Show - Event Schedule
MB&H Show - Event Schedule
The 17th Annual Maine Boat & Home Show will be held AUGUST 9-11, 2019. Gates open at 10 a.m. daily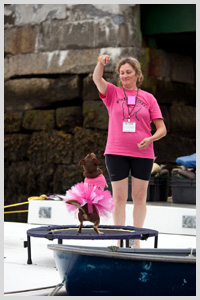 The Annual Boatyard Dog® Trials
are always a hoot!
2019 Event Schedule
2019 Show Dates & Times:
Friday August 9: 10 a.m. - 5 p.m.
Saturday August 10: 10 a.m. - 5 p.m.
Sunday August 11: 10 a.m. - 4 p.m.
Admission:
Adult ticket: $15
Sailors under 12 always get FREE admission

Icon Boats (Dock F)
Check back for the 2019 list.
Friday:        The Maine Seacoast Mission ship Sunbeam visited in 2018. The mission has provided care   to Maine's islands since 1905. 
Saturday:    The Maine Maritime Academy research vessel R/V Friendship visited in 2018. 
Sunday:       Lobsterboat Sunday 2018 offered an up-close look at the vessels tha harvest the state's signature crustaceans. .
Music ~ The MB&H Show presents a fine and varied selection of music near the food. It's a great place to take a short break or to meet up with your party. You'll find shelter, chairs to sit in, and best of all, wonderful performers strutting their stuff just for you. Check our our weekend music lineup here.
Demo Dock: Power and Sail (Dock F) ~ Back by popular demand, the Demo Docks are where some fine power and sailing craft will be standing by, at the ready for sea trials. Potential boat owners can make an appointment to climb aboard and experience the ride (and Rockland Harbor) first-hand.
Located on Dock F.
Annual World Championship Boatyard Dog® Trials
Sunday, August 11, 2019, 10:30 a.m.
The excitement is building! A half-dozen brave (crazy?) competitors are chosen each year for the seriously silly World Championship Boatyard Dog Trials. They hone their wild and wacky acts to wow the crowd. The 16th annual running of this pawsome event will begin at 10:30 a.m. on the waterfront; gates will open at 9:45. Come cheer on your favorite pooch (but do leave your pets at home, they will not be allowed on show grounds).
Community Events
In addition to the show, there's lots to do in Rockland and the midcoast region, including these events presented by our partners.
Barnstormers Bash ~ Saturday, August 10, 2019,  6 p.m.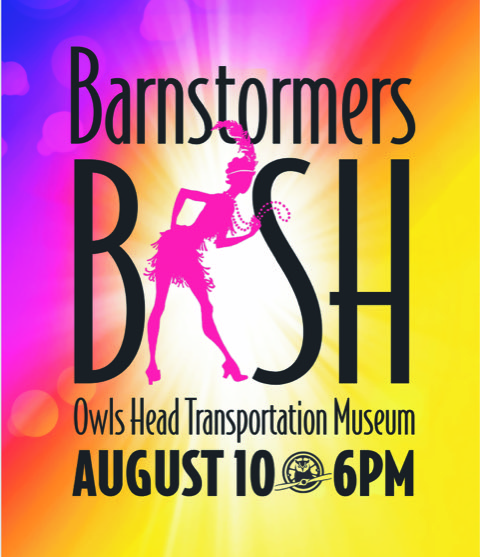 Kick off New England Auto Auction™ Week at this affair, set amid the world-class collection of the Owls Head Transportation Museum. Indulge in dazzling hors d'oeuvres and a scandalously stocked cash bar while dancing the night away to the Beacon Street Band. Party attire preferred—everything from swell to swanky!
TICKETS ON SALE NOW!
$40/Members • $45/Nonmembers