A Letter from the Publisher - Issue 104
Issue 104
By John K. Hanson, Jr.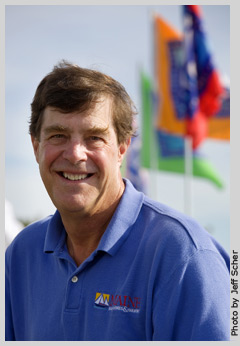 Photo by Jeff Scher
Camden, Maine: I rowed up the western shore of Crane Island, no houses visible, my craft, an Adirondack guideboat, perfectly at home in the slight chop. My boat is fairly new, but its design is well over 100 years old; it differs from its forefathers in that it is used on a lake in Maine, not in upstate New York, and it is built of Kevlar, not cedar and spruce. The term for this is adaptive technology: something that worked in the past is adjusted to work in the present, or, to turn the concept around, tradition shapes innovation. We've been publishing
Maine Boats, Homes & Harbors
for more than 20 years. We don't use focus groups to determine our editorial approach. Rather, we publish material that appeals to us, that informs us, that makes us laugh. This past winter we had discussions about what that amounts to, what it says, how it shapes everything we do—the magazine, the website, and the annual show. After lots of head scratching, poring through old issues, engaging in animated conversations, we came to the conclusion that those three words above—tradition shapes innovation—say it all. Consider this issue. We have an article on downeast lobsterboat designers and builders. Their boats still do the same job—they're still fishing—but after years of evolution, they're different. We look at a new old-style cottage with a modern insulated roof. It's traditional, but adapted for our times. We look through the eyes of artists at our working waterfront, a sea and a shore that are the same, yet ever changing. Sitting down to consider the definition of what we do could seem in a way too obsessive, like trying to dissect what makes a joke funny. In reality, all we ever wanted to do is tell good stories, which, come to think of it, is another way of allowing tradition to shape innovation.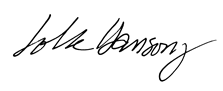 Share this article:
2023 Maine Boat & Home Show

Join Us for the Maine Boat & Home Show!
Art, Artisans, Food, Fun & Boats, Boats, Boats
August 11 - 13, 2023 | On the waterfront, Rockland, Maine
Click here to pre-order your tickets.
Show is produced by Maine Boats, Homes & Harbors magazine.