A Letter from the Publisher - Issue 108
Issue 108
By John K. Hanson, Jr.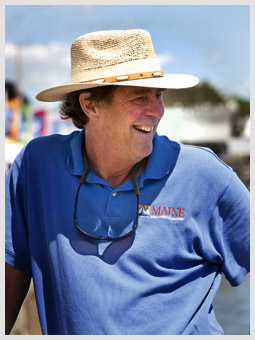 John K. Hanson, Jr., publisher,
Maine Boats, Homes & Harbors, Inc.
Photo by Jeff Scher
Rockland, Maine: With each annual "Boats of the Year" special issue, I get to play a more adult (as in "more expensive toys") version of a game my boys love: Which Bionicle (or Lego, or truck, or whatever) do you want most? For me, the question is: Do I want the birchbark canoe or the solar-powered launch? The 65' café racer or the new Whitehall rowboat? The beautifully appointed lobsteryacht or perhaps the fast power catamaran? This wish list, filled with of some of the world's finest built boats and yachts, comes at exactly the right time for me, the dark, dank depths of winter. As I write this, it's a mean, cold day—12 degrees F with winds of 20-plus and building—but this roundup gives me hope for the coming summer when the harbor will be full of boats, not sea smoke. It also means that the really cold and dark winter of 2009 bore some wonderful fruit. Every year I am thrilled with the diversity of the boats built along the shores of the Gulf of Maine. This past year, as economically challenged as any in recent times, saw many new designs lofted on shop floors. This reflects both the optimism and the market savvy of some of Maine's boatbuilders—new designs for new times. May the rest of this winter be milder, and next year's crop of new boats be plentiful. Creativity, of course, is not limited to boats. Within this issue we also see how Mainers creatively live their lives, paint their worlds, design and build their homes, and spice up their dinner plates. My neighbors are a wonderful and creative lot. What will they think of next?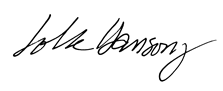 Share this article:
Digital Edition Available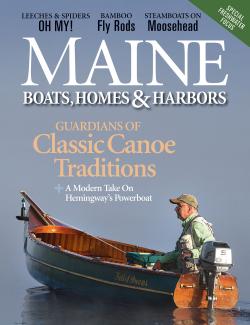 Can't get to the store to buy your magazine? We deliver the stories of Maine's coast right to your inbox. Sign up here for a digital edition.