A Letter from the Publisher - Issue 112
Issue 112
By John K. Hanson, Jr.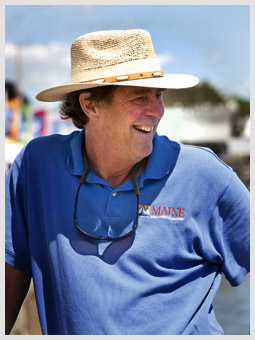 John K. Hanson, Jr., publisher,
Maine Boats, Homes & Harbors, Inc.
Photo by Jeff Scher
Rockland, Maine
Songs of the Season
Many of the moves are the same, fall and spring. The lifting, the hauling, the sorting—all require the same amounts of effort, sweat, energy, and time. For me, though, the music running through my head during each season, or even at times running through the speakers into my head, is completely different. Spring has an upbeat rock/pop beat, a "real quick and then it's gone" feel. Slow blues power my autumn chores; the tunes are deeper, more lasting: lover has gone away, the train has left the station, gone to who knows where. The damp, dirty, child-sized sock, found in the hanging locker of the sailboat, brought it all into sad fall focus. Missing its mate, soiled beyond redemption—what stories would the boy who left that sock behind tell? Would he tell of swims and waterfalls, and diving off high places, or of sails through steep chop and high seas? The thoughts of my growing boys and the summer just past are the 12-bar blues of fall decommissioning. Then new songs start filling my head— songs of picking apples and stacking wood; upbeat songs of the season ahead, the season of snow and ice and of adventures of speed on skis and under sail on both soft water and hard. Winter in our household is as busy as summer, but with a different beat than the other seasons. Bright with the low-hanging sun, its sound is slower cooking but with some wild finishes. Come spring, it will be the lost glove and the left-behind mitten that will mark the passage of time.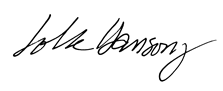 Share this article:
2023 Maine Boat & Home Show

Join Us for the Maine Boat & Home Show!
Art, Artisans, Food, Fun & Boats, Boats, Boats
August 11 - 13, 2023 | On the waterfront, Rockland, Maine
Click here to pre-order your tickets.
Show is produced by Maine Boats, Homes & Harbors magazine.