A Letter from the Publisher - Issue 115
Issue 115
By John K. Hanson, Jr.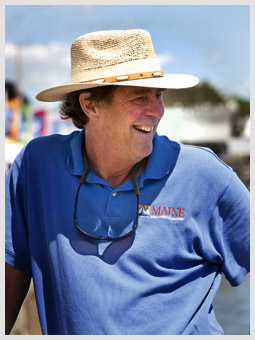 John K. Hanson, Jr., publisher,
Maine Boats, Homes & Harbors, Inc.
Photo by Jeff Scher
Rockland, Maine
Relishing the Rides
When one leads a boat-besotted life, as I do, one relishes the variety—yes, and sometimes the extremes—of the rides. Take the other day, when my colleague Jamie Bloomquist and I joined the good folks of Sabre Yachts at DiMillo's Marina in Portland for a sea-trial of their brand-new Sabre 48. Besides being gorgeous, this boat is a technological marvel, certainly befitting the moniker "state of the art." It was a glorious early spring day and the trip around Portland Harbor was spectacular. As it was a Friday, Jamie and I decided it would be wise to head east as soon after lunch as possible to avoid the traffic. And, if we got back to town early enough, perhaps we could go to the lake and check out the camp. And, if we had time before we had to get home, just maybe, we could check out the old tin canoe and the three-horse. See if the outboard would work. If we had time. Just so happens that we did have time. The camp looked good. The canoe, entering its 52nd year, looked good. The motor had fuel. With only one wet foot, we managed to launch the boat, bolt on the engine, and, with five pulls of the starter cord, get underway. Now this engine is very special to me. I bought it with money from my First Communion and my paper route. It was a used Evinrude Lightwin 3 then, and that was 53 years ago. It was not a technological marvel even when it was new—no neutral, no mechanical reverse (but it could be spun 360 degrees). But back then it started and it ran, and then three years ago my son Jack started it and it ran, just as I had half a century previously. I will remember the glorious afternoon ride in the tin canoe just as much as the glorious morning in the Sabre 48. It's all part of a life in boats.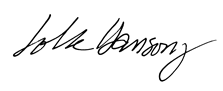 Share this article:
2023 Maine Boat & Home Show

Join Us for the Maine Boat & Home Show!
Art, Artisans, Food, Fun & Boats, Boats, Boats
August 11 - 13, 2023 | On the waterfront, Rockland, Maine
Click here to pre-order your tickets.
Show is produced by Maine Boats, Homes & Harbors magazine.