Playing the boat-name game
Serenity, Freedom, and Seas the Day
A boat name, like vanity license plates, can reveal much about the personality of boat owners, and how they use their boats. Someone who names their yacht Serenity, an all-time favorite over the years, or Happy Ours, is not likely to be using their boat to make a living, while a name like Bottom Line, implies a workboat. 
Choosing the right name can be a complicated as naming a child.
When Maine Boats, Homes & Harbors Publisher John K. Hanson Jr. bought a double-ended Vineyard Vixen sloop several years ago, he and his family spent hours discussing names. Noting that the boat essentially had two bows, his children and wife wanted the name to be an anagram—i.e. a word or phrase that reads the same from the back as well as the front. 
Hanson wasn't thrilled with the suggestions, which included the name Bob (coincidentally the name of an imaginary friend to his youngest son). In the end, he chose Wild Rumpus, taken from the children's book Where the Wild Things Are, about a young boy named Max who is sent to his room without dinner and the dreamlike adventures that ensue. There is a point, when the young Max tames monsters that he encounters on an island. He exhorts them with the line, "Let the wild rumpus begin," and they all start dancing. The yacht Wild Rumpus doesn't have any resident monsters, but it does plenty of dancing on the waves.
In the end, feeling a little guilty, Hanson agreed to use the name Bob for Wild Rumpus's tender, a fiberglass peapod, thus satisfying the rest of his family. And in an extra benefit, Bob bobs nicely when being towed or rowed.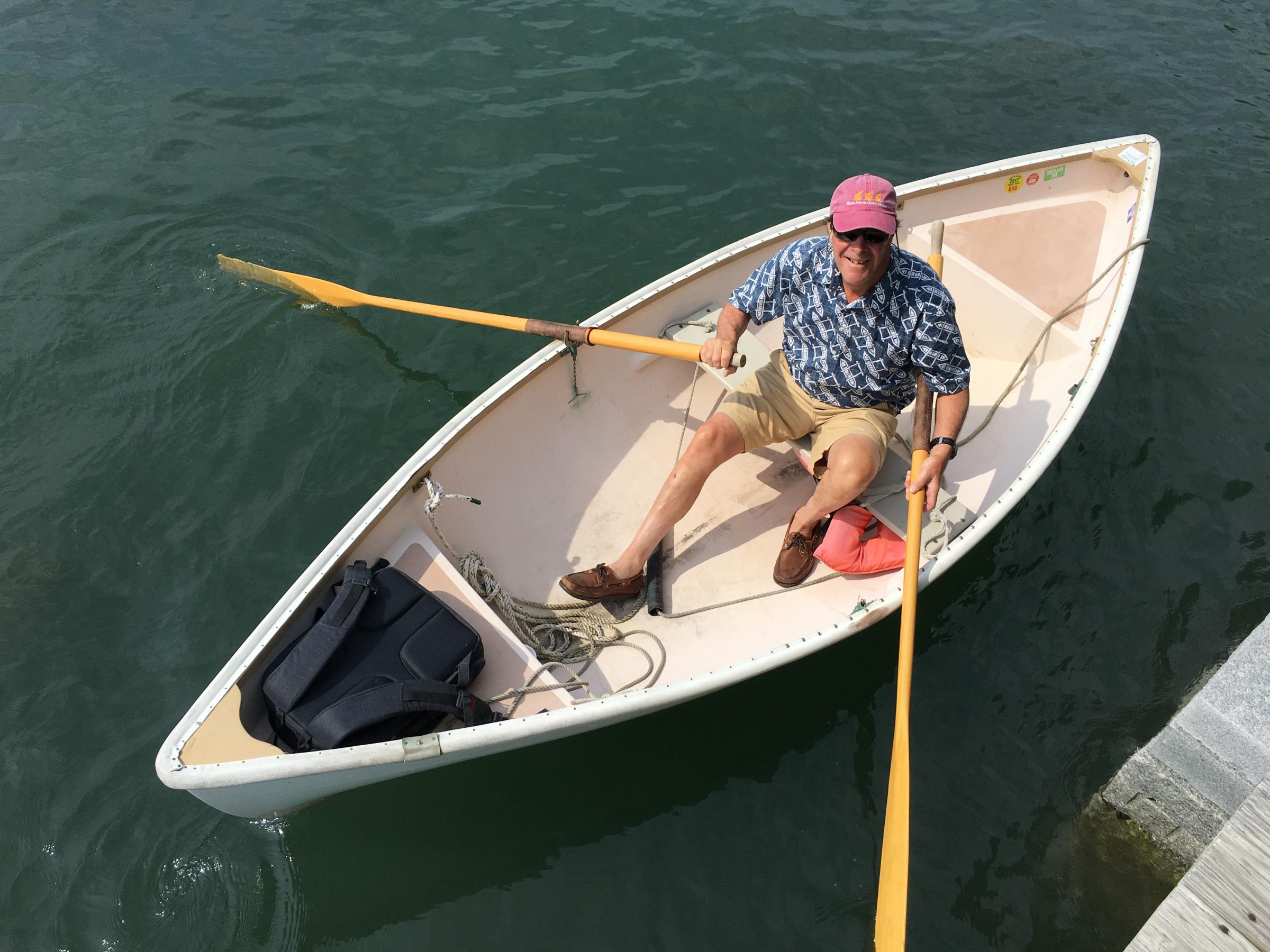 Some other fun boat names spotted in East Coast harbors include Row v Wade on a rowboat in Southwest Harbor or Useful on a launch in North Haven, and there is an iceboat in the midcoast named Numb Nuts. Lobstermen often name their boats after wives or children, but sometimes they get creative. Gold Digger, Benny's Bitch, Time Machine, Centerfold, Obsession, Second Mortgage, Nauti Gal are all names spotted on Maine fishing boats. A woman who fishes for lobster on North Haven named her boat Tidal 9, a play on Title 9, which requires colleges to give equal weight to women's sports.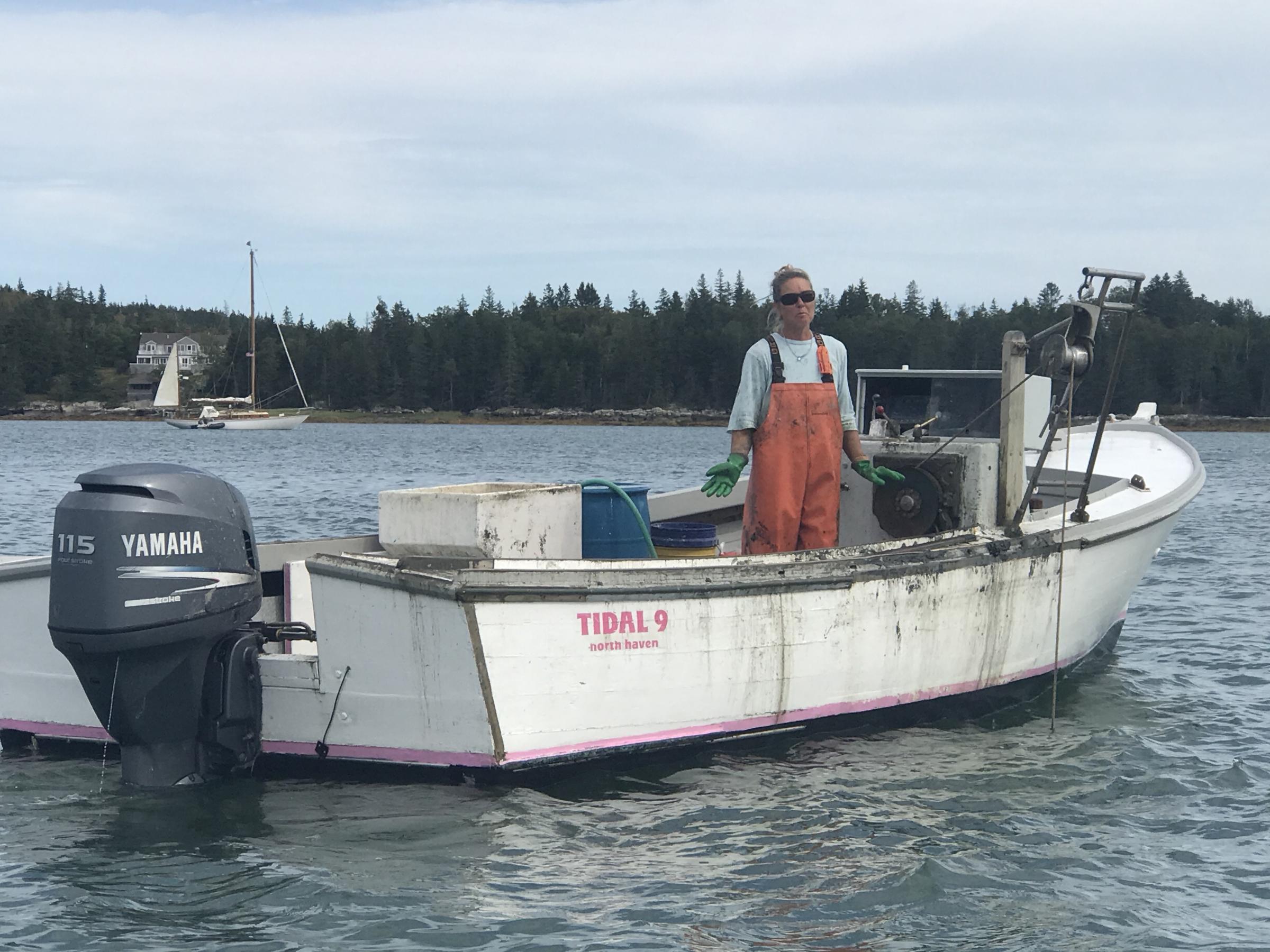 Traditions around new ship christenings and namings go back hundreds of years. Many involve bottles of wine or Champaign, spoken blessings and lots of cheering. 
Some say it's bad luck to rename a boat if you are a new owner. But that doesn't seem to stop most people. Renaming traditions include the silly and not so silly. Some say that if you rename a sailboat, the first time out with the new name on the boat, you must head directly into the wind, come to a stop and then drift backwards at least a boat length, backing over and erasing the old name. Powerboats can appease the gods by running around a few times with the new name.
But whether you decided to appease the naming gods or not, you should make sure to remove all traces of the old name from the boat, including from log books, charts, life jackets, etc.
BoatUS has been compiling lists of boats names in the United States for more than 20 years and publishes a yearly, unscientific list of the top choices—the names come from BoatUS's graphic department which each year produces lettering for thousands of boats. In 2017, the top 10 boat names, according to BoatUS, were, in order from top to bottom: Serenity (a very popular name, Serenity has topped the list almost a dozen times), Seas the Day, Andiamo, Irish Wake, Freedom, Adagio, Ohana (a Hawaiian word meaning family), Oasis, Happy Ours, and Firefly. Proving that great minds think alike, several of the same names made the top 10 list in 2016, including Happy Ours and Freedom. The list that year also included Grace, Serendipity, Island Time, No Regrets, Liberty, At Last, Blue Moon, and Aquaholic.
For those in need of inspiration, BoatUS's list includes 8,500 names.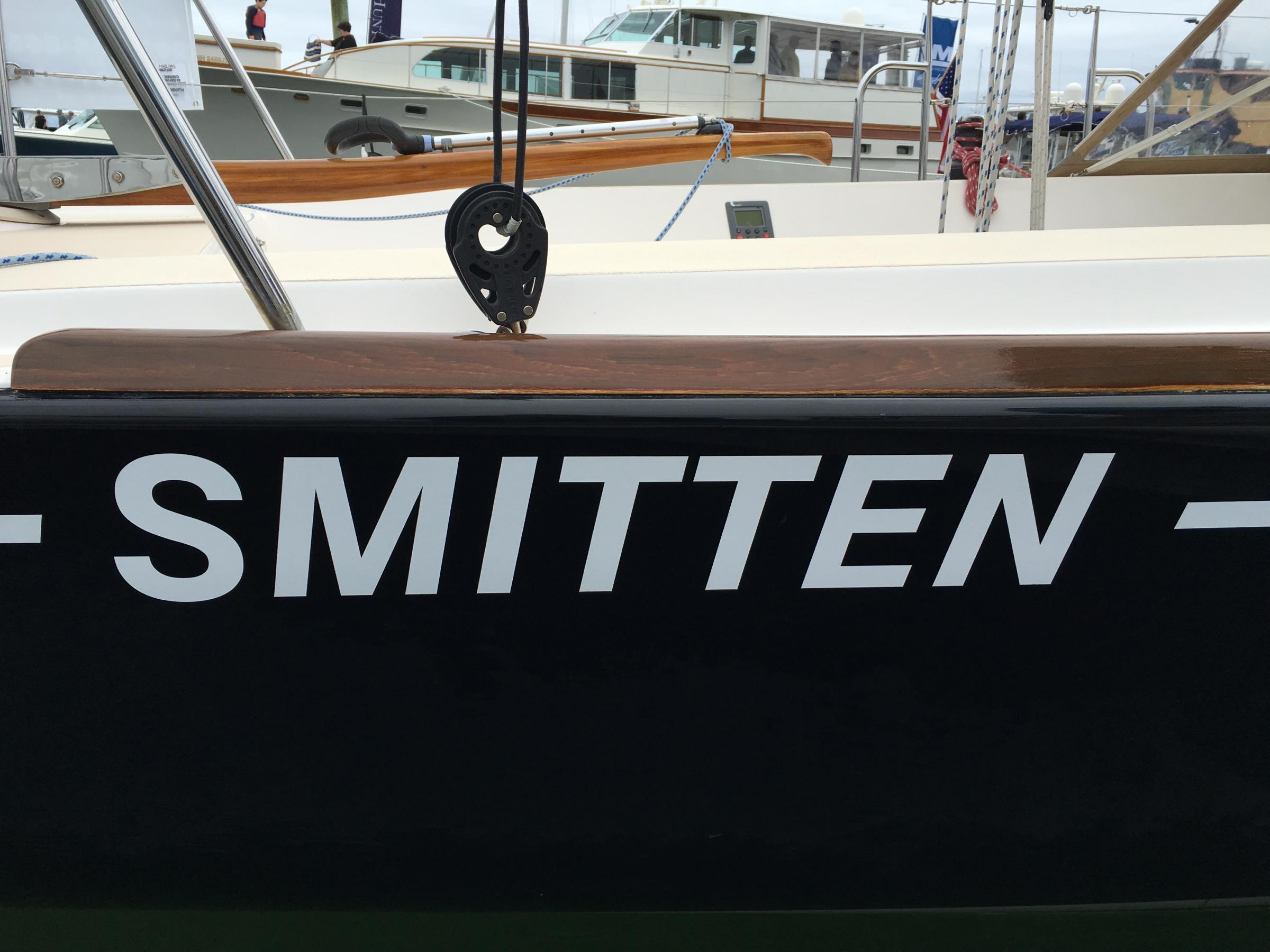 Tell us Your Boat-Naming Story! 
Our How'd You Name Your Boat Contest is underway. (Contest ends 2-24-21.) Enter to win a "Plures Naves Quam Mentes" (More Boats Than Brains) T-shirt and a chance to be featured in the next issue of the magazine.
Click HERE to enter or to read the stories.