Artist Feature: John Bisbee, Sculptor
Sculptor, teacher, animal whisperer.
The March 2009 issue of
Maine Boats, Homes & Harbors
magazine,
available for purchase here
, features a profile of the sculptor John Bisbee, written by Amy Peters Wood. View more of Bisbee's iconic work in the photo gallery below.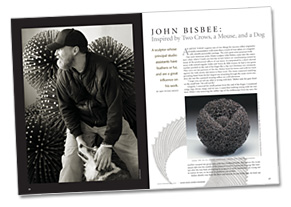 Read more about John Bisbee in the March 2009 issue of Maine Boats, Homes and Harbors magazine, available by calling 800-565-4951.