Maine Events - July 2010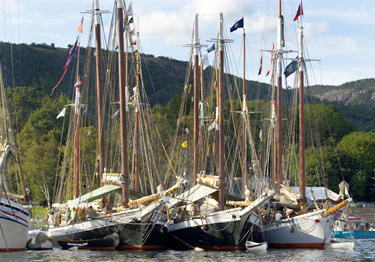 July 1 - October 24, 2010: Searsport
Earning Their Keep: Maine's Windjammers on Exhibit at the Penobscot Marine Museum
Maine's passenger-carrying windjammers represent the largest commercial sailing fleet in the developed world. Started in desperation during the Great Depression, they became a resonant symbol of the Maine coast and a major driver of her modern tourist economy. See their history brought to life in the Main Street Gallery through historic photography, artifacts, ephemera, videos, and schooner models. Partner exhibits by contemporary marine photographers.
http://www.penobscotmarinemuseum.org/current-exhibits.html#windjammers
July 1 - 4, 2010: Camden
Festival of Independence
Fireworks that send plumes of seawater in the air and explosions of color into the sky above one of the nation's prettiest harbors will occur this July 1- 4 as the Camden Hills region presents its "Festival of Independence" celebration. A huge agenda with community-wide events can be found at
www.visitcamden.com/spring-vacation/index.php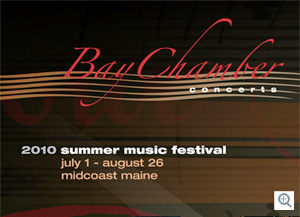 Click on image to expand.
July 1 - August 25, 2010: Camden, Rockport and Rockland
Bay Chamber Concerts' 50th Summer Music Festival
Bay Chamber Concerts has been presenting the finest classical, jazz and world music performances in the beautiful backdrop of Midcoast Maine for 50 years. The year-long season includes a Summer Music Festival every July-August, and the Performing Arts Series from September-June. The organization is committed to providing educational activities to children and adults. Venues include the Rockport Opera House, the renovated 350-seat Strand Theatre in Rockland (where a Wednesday night summer series and selected winter events are offered), the 500-seat Camden Opera House, and the 800-seat Strom Auditorium in Rockport. Opening night is July 1, 8:00 p.m. Rockport Opera House. Adults $25-$35, $8 for youth ages 18 and under. 207-236-2823;
www.baychamberconcerts.org
July 5, 2010: Bath
The Front Street Shuffle--A Bath Heritage Days Classic
Bath Heritage Days will be holding its annual "Front Street Shuffle" on Front Street in Bath on Monday, July 5th from 9:30am to 3pm. The car show features more than 100 antique and classic cars, street rods, hot rods, sports cars and "one of a kind" vehicles. Fitting with the theme, a DJ will be playing a variety of music including classic hits for all ages. Front Street from Centre Street to Elm Street will be closed to traffic during the event so that pedestrians can enjoy the show, but Front Street restaurants and businesses will remain open for customers. The Front Street Shuffle is a highlight of Bath Heritage Days, a weekend-long Independence Day celebration held in downtown Bath. Other events include a carnival, art and craft shows, live music, food vendors, and community-sponsored activities. For more information, please visit
www.bathheritagedays.com
or call the Main Street Bath office at 207-442-7291.
July 10, 2010: Bangor
3rd Annual Penobscot River Revival
The Lower Penobscot Watershed Coalition and partners welcomed over 500 guests to the Bangor Waterfront to celebrate the return to a healthy river. Live music by Stiff Whisker and the Driftwood Kids, the Eric Green Band, and the Burnurwurbskek singers from the Penobscot Indian Nation, kept people entertained, along with artwork and demonstrations, children's activities and educational exhibits, food from local vendors, and cultural displays, all in celebration of the historic Penobscot River fisheries and community-based efforts to restore health to the watershed. 10 am - 3pm.
www.penobscotriverrevival.blogspot.com/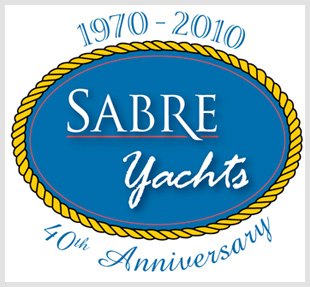 July 9 - 11, 2010: Boothbay
Sabre's 40th Anniversary and the 27th Sabre/Back Cove RendezVous
Sabre's 40 Anniversary and the 27th Sabre/Back Cove Rendez-Vous will take place in Boothbay Harbor at Wotton's Wharf. Bring your boat and take the opportunity to explore this beautiful region. Plans are taking shape and more details will be published as the event gets closer. The plan is to gather at Wotton's Wharf on the afternoon of July 9th. A series of events and meals are planned for attendees. With 40 years of history there will plenty of old images to show, great stories to tell and memories to recall.
www.sabreyachts.com/
July 11 - 13, 2010: Portland
7th Annual Boat Building Festival
In this popular annual fundraiser, presented by The Compass Project, families, friends and co-workers experience hands-on boat building with the help of professional boatbuilders. Over two-and-a-half days, 20 teams of five people each build a 12-foot Bevins Skiff. Registration fees cover all tools, materials and professional instruction. After an exciting launch at East End Beach, teams return home with their very own skiff. The Compass Project is an innovative experiential program that teaches job training and life skills through boat building and rowing. Through hands-on programs participants find new directions in school, work and life. Monument Square.
www.compassproject.org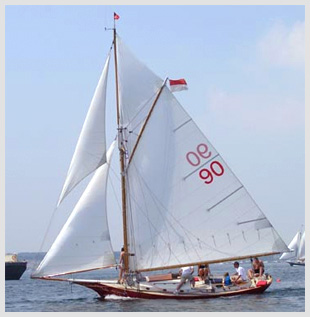 July 22 - 24, 2010: Rockland
The 50th Friendship Sloop Days Regatta
For nearly 50 years, Friendship Sloops from all over the East Coast have gathered for three days of sailing, companionship and fun during the annual Friendship Sloop Days regatta. On July 22nd, the 50th annual races will begin off the breakwater in Rockland Harbor. Nearly 50 sloops are expected to attend the event this year, a sight that should remind long-time attendees of the races in Friendship, Maine, half a century ago. In addition to the races, the boats will be available for viewing at the public docks during the three days. The public is invited to attend each skipper meeting precluding the races, free of charge, and especially to watch the parade of sloops off the Rockland breakwater on July 24.
www.fss.org
July 25, 2010: throughout Maine
Open Farm Day
Visit any of over 100 farms that will be open to the public and see what farm life is all about. Watch farm activities and demonstrations from milking to felting; pet farm animals, pick berries, tour a barn or go on a hay ride. There will be farm-raised products for sale, displays to see and samples to taste. Check online for a complete listing of farms participating:
www.getrealmaine.com/index.cfm/fuseaction/calendar.detail/event_id/9/ind...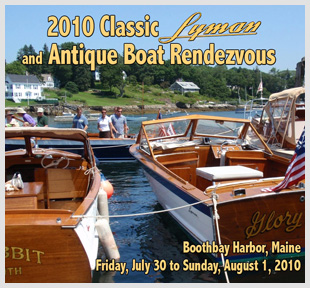 Click on image to expand.
July 30 – August 1, 2010: Boothbay Harbor
Classic Lyman And Antique Boat Rendezvous
All classic and antique boat owners are invited to join the 15th Annual Rendezvous and celebrate the timeless style and elegance of these boats. The Rendezvous will embrace activities throughout the first weekend in August with a welcoming reception and dinner, traditional yacht club reception, luncheon and boat parade, evening cocktail reception and art premiere. Sunday will see the Boat Builders' Festival to round out the weekend. Aagenda and registration form may be found on the web at
www.oldboatlovers.com
or contact: Herb Sears:
htsears@msn.com
or Philip Yasinski, 207-633-9895.