A Letter from the Publisher - Issue 132
Issue 132
By John K. Hanson, Jr.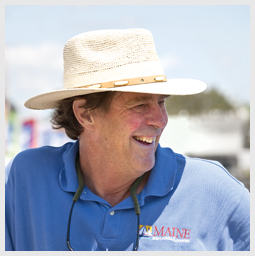 Photograph by Jeff Scher
The Color of Adventure
With the coming of fall, the colors of my boating adventures heighten. Yes, the leaves are doing their brilliant thing; what speaks to me the loudest, though, are the deepening blues of the water and the sky, and the turned gold of marsh grasses and meadows. Since I was a child exploring in my 9-foot skiff in New Jersey, these autumn sails have been special. The shortness of the days, the heavier weight of the wind and the cold tip of my nose add to the experience. I have always felt most alive aboard a boat during these fall outings. I am not like Martin Frobisher, John Cabot nor any of the other great northern explorers who sailed across whole oceans in all seasons. I go out on the cold water gingerly, knowing full well that the beauty I so enjoy also can pack a mean punch. Still, while my small adventures on the lake or along the shores of Penobscot Bay have none of the rigors of their voyages, I feel a sense of camaraderie with those intrepid explorers of earlier times. In my mind, I am an explorer. As fall marches on into winter, the colors fade to monochrome, with occasional vivid blue highlights. I huddle deeper into my sealskin parka, and Roger, our family's Jack Russell, becomes a sled dog. Then the winter adventures begin on the lake—skating, cross-country skiing, ice boating, and ice fishing. There is a wonderful camaraderie on the lake when the water freezes. Skaters share the ice with bicyclists, ice boaters with pick-up trucks; ice fishermen with golfers. The scenes on Megunticook Lake near my house in Camden often remind me of those Brueghel paintings of 16th century Dutch village life on frozen canals. There is so much going on. Then there are the ice shacks. I have always wondered what goes on in there. They give new meaning to waterfront living. Many of my friends go south for the winter, and I understand the allure. For me, though, there are too many, and varied colorful adventures right here at home, on the coast of Maine. —JKH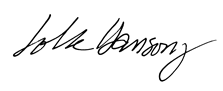 Share this article:
2023 Maine Boat & Home Show

Join Us for the Maine Boat & Home Show!
Art, Artisans, Food, Fun & Boats, Boats, Boats
August 11 - 13, 2023 | On the waterfront, Rockland, Maine
Click here to pre-order your tickets.
Show is produced by Maine Boats, Homes & Harbors magazine.