A Whale of a Time
Whalers, lobsterboats, yachts, art, food trucks, and more...
By Polly Saltonstall
As he stood looking over a line-up of vintage and  new Boston Whalers, with their gleaming handrails, distinctive blue interiors, and beautifully varnished consoles and seats, Dick Fisher shook his head and sighed happily.
"My father would be very proud to see you here taking such good care of these boats," he told the crowd of appreciative boat owners and their friends. Fisher's father, also named Dick Fisher, helped design and build the very first tri-hull Boston Whaler back in 1956.
Close to 40 of the iconic vessels, both old and new, were on display during the 13th annual Maine Boats, Homes & Harbors Show in Rockland this past August.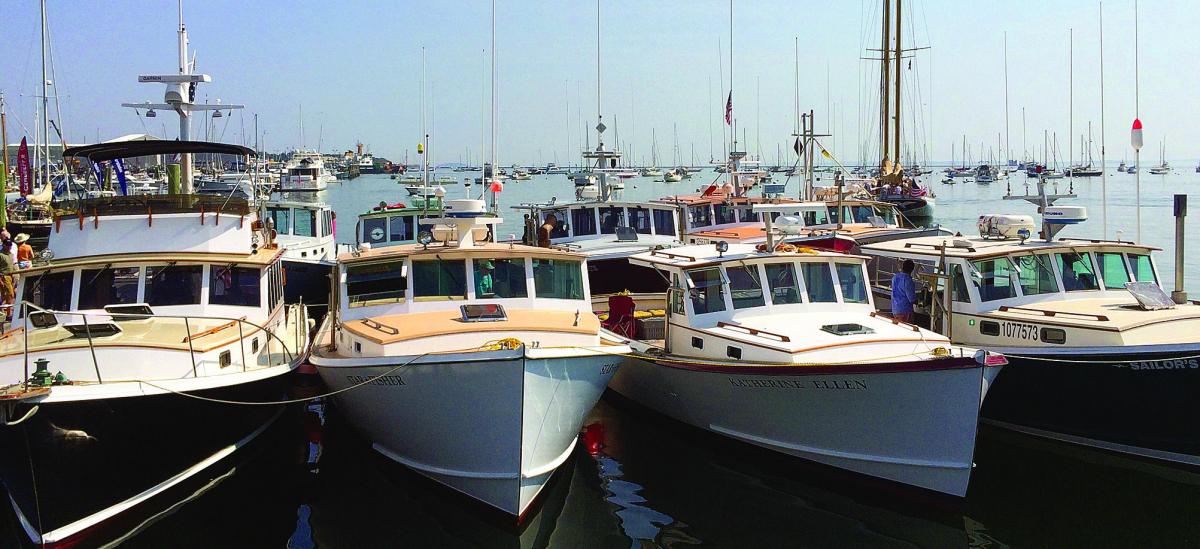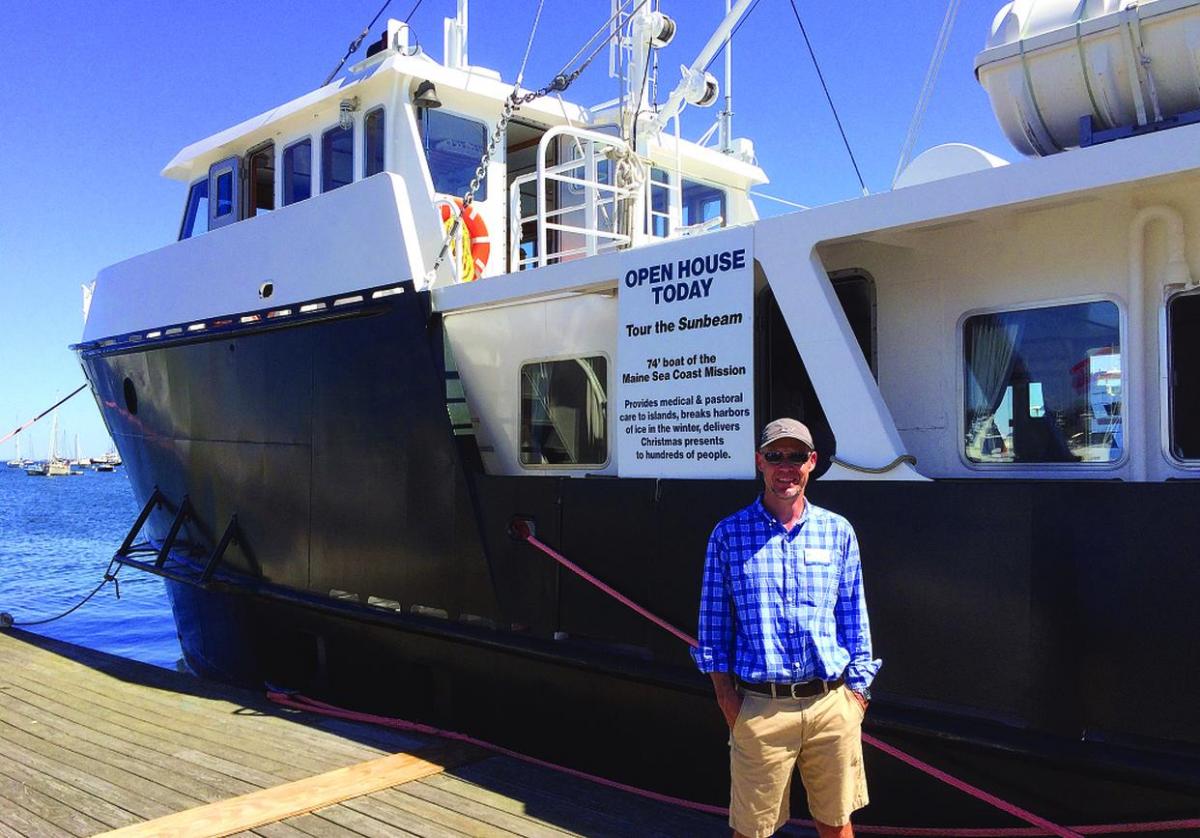 Capt. Mike Johnson in front of the Sunbeam V. In addition to the Boston Whaler Rendezvous, the show featured 100-plus boats in the water and on land, as well as another 100 booths featuring art, antiques, crafts, and marine services. Special events at the show included visits from Maine Maritime Academy's classy Arctic exploration schooner Bowdoin and the Maine Sea Coast Mission's Sunbeam V. Also on display were nine iconic wooden lobsterboats all built by Peter Kass of John's Bay Boat in South Bristol.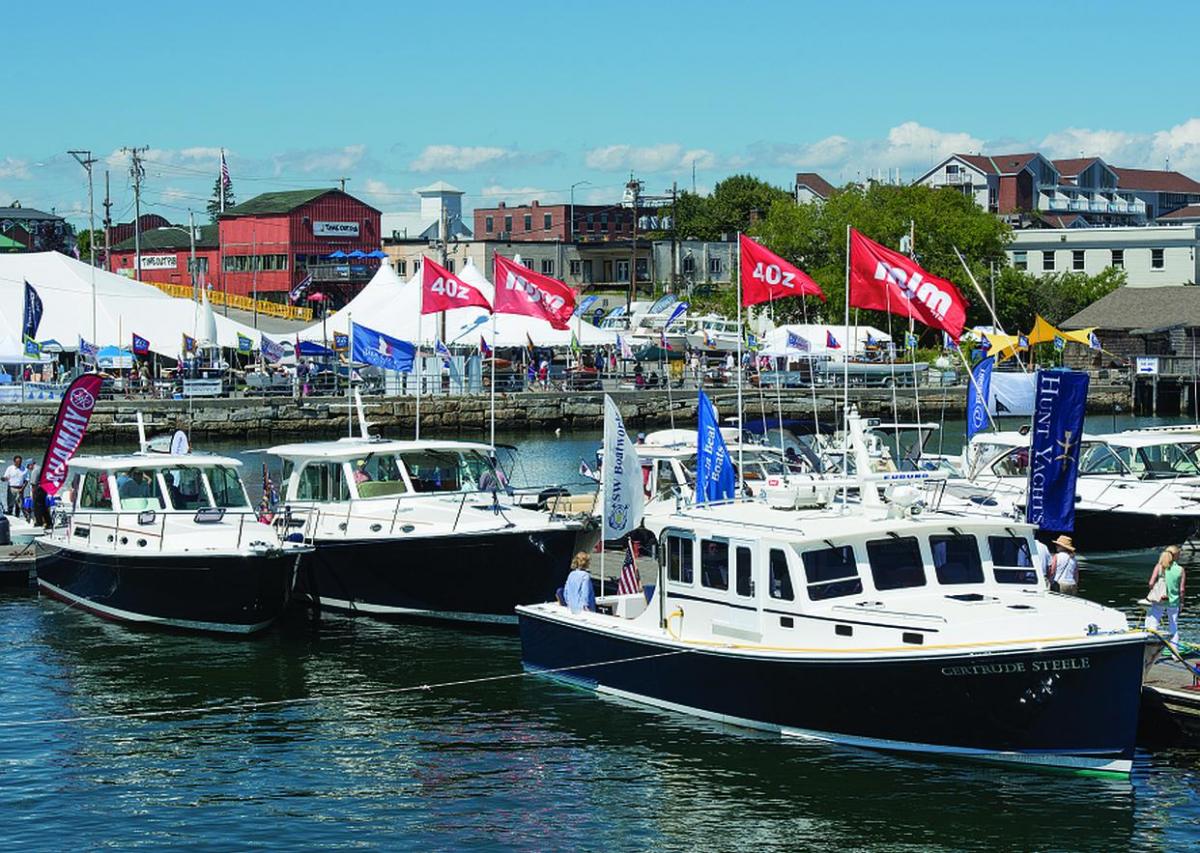 Fisher arrived by water at the MBH&H Show, having cruised from Prospect Harbor in his 1973 Boston Whaler Outrage. His father and C. Raymond Hunt came up with the idea for Whalers in the 1950s, taking advantage of newly invented polyurethane foam, which was light, strong, and durable. The company has changed hands several times and the new models look nothing like the originals, but Whalers have a loyal following—you could almost call them cult-like. Forms filled out by owners at the Rendezvous voiced sentiments such as "Beloved by our family for a quarter century," "The only place where our mother can't tell us what to do," and "Fittingly minded by a grandson."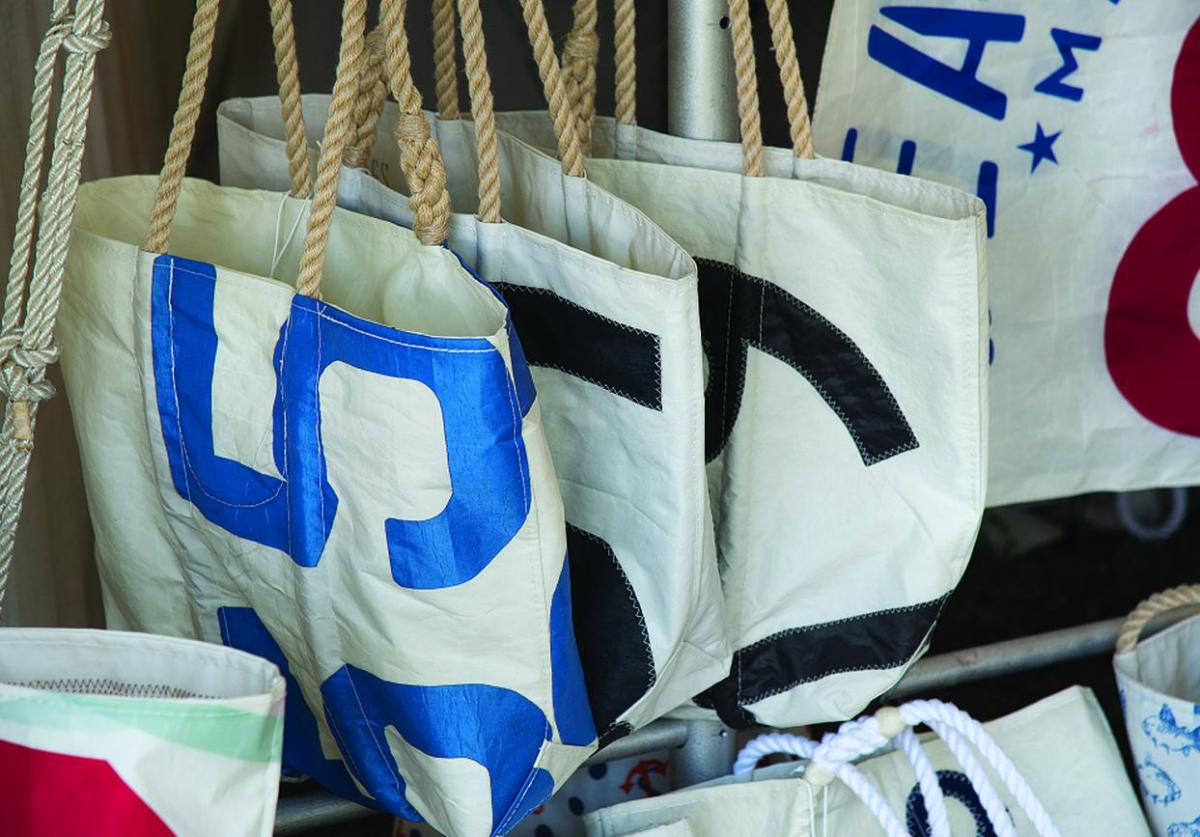 Tony Correa and his son Andy, the jewelers behind AGA Correa & Son of Edgecomb, came to the Rendezvous with a 13-foot Whaler that their family bought new in the 1960s. An old photo of 13 teenagers piled into that boat had been used to help promote the event (phone on opposite page, bottom middle). The Correas corralled bystanders and friends, some of whom had been in the original photo, to recreate the scene in the newly restored Whaler. This time around they got 15 people into the boat (see photo on the Table of Contents, page 3).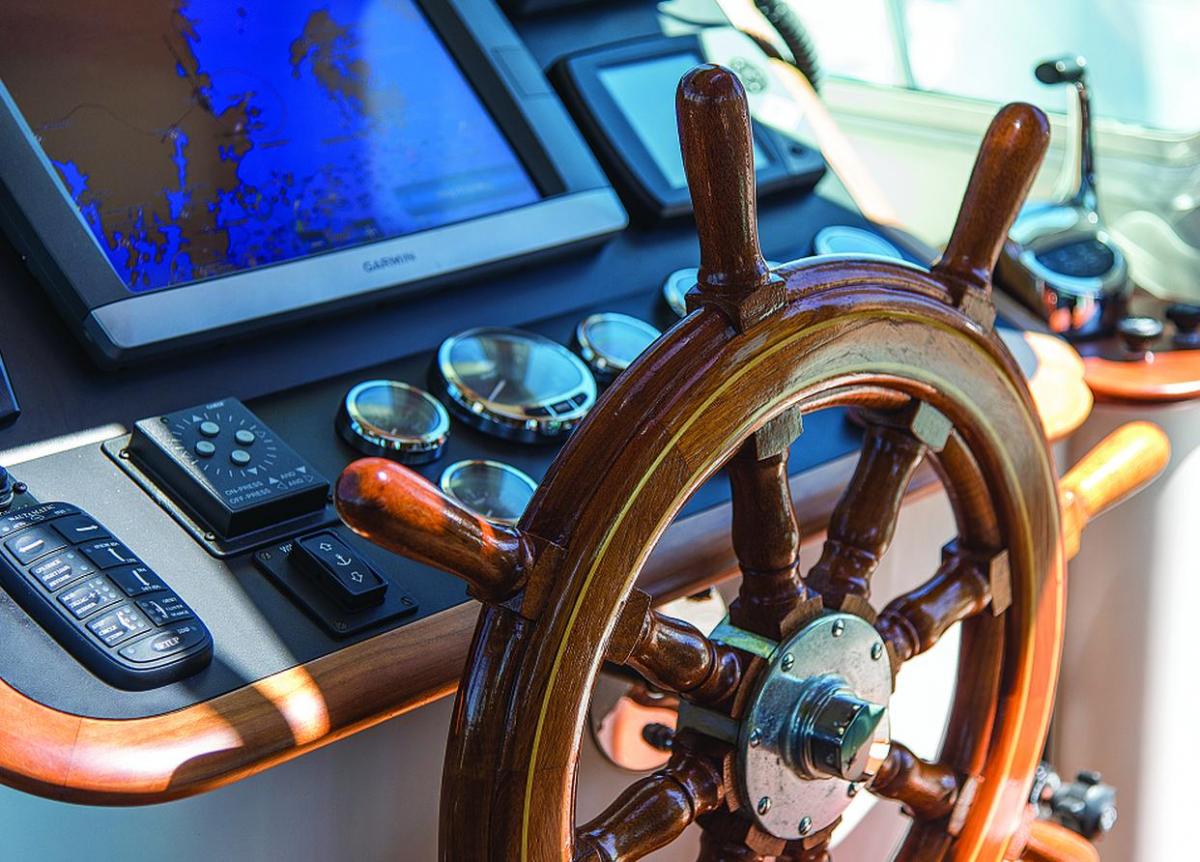 Like Whalers, Kass's classic wooden boats also have a loyal following. Lobster fisherman John Williams cruised over from Stonington in his 44-foot vessel, the Khristy Michelle and rafted up on the show docks alongside eight other Kass-built boats. 
This was his second fishing boat built by Kass, said Williams, who praised the attention to detail and overall craftsmanship of the boats.
"I like everything about these boats," he said. "I sold my first one after 17 years of owning it for $1,000 less than I paid for it."

Many powerboats were on display at the show. In addition to boats and marine goods, showgoers were treated to displays of fine furniture, jewelry, art and crafts, bags made from sails, and many other items for the home at the show. Over the course of the weekend, more than 8,000 people passed through the MBH&H Show gates on the Rockland waterfront. Magazine Publisher John K. Hanson, Jr. said he was thrilled with the response to the revamped show. Anecdotally, builders reported selling several million dollars worth of boats at the show and in the following days, he said.
"This was just a fabulous celebration of life on the coast and all the people, boats, and craftsmanship that make it special," said Hanson.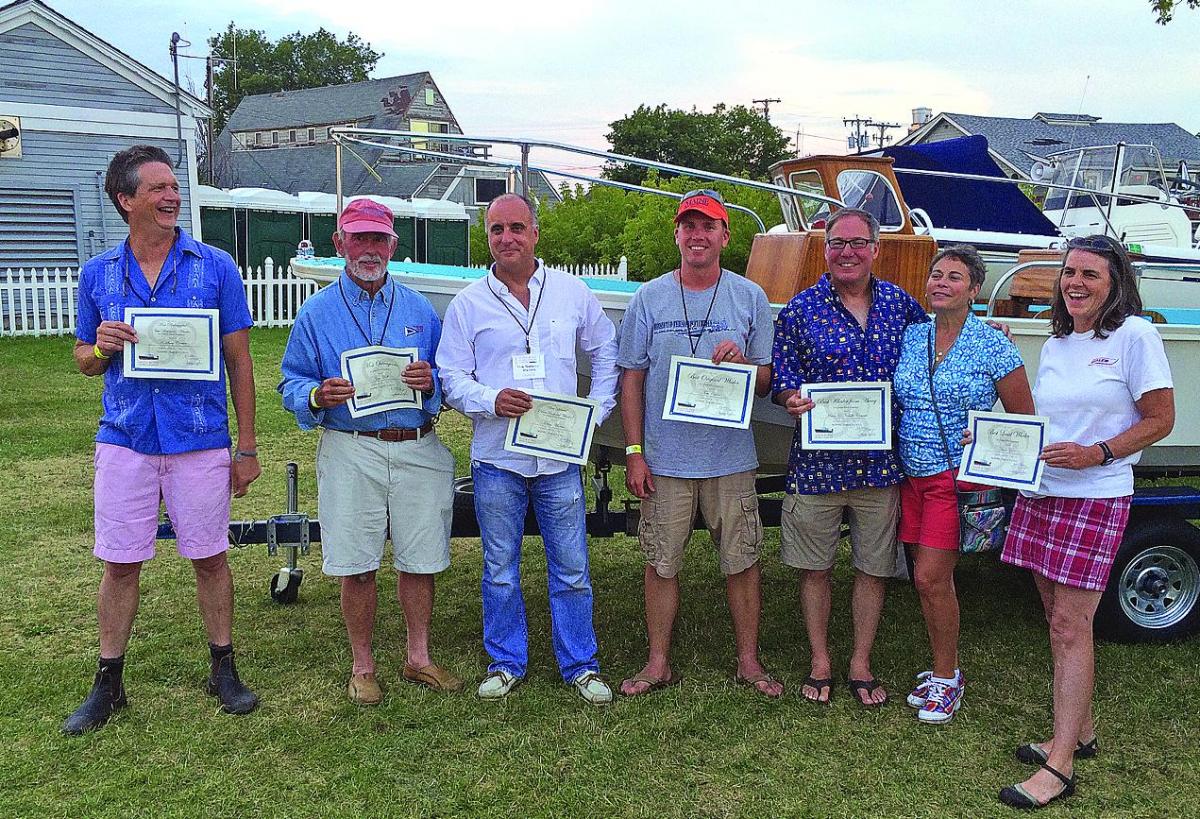 Prize winners at the MBH&H Whaler Rendezvous. For a list of winners and more Whaler coverage, go to www.maineboats.com.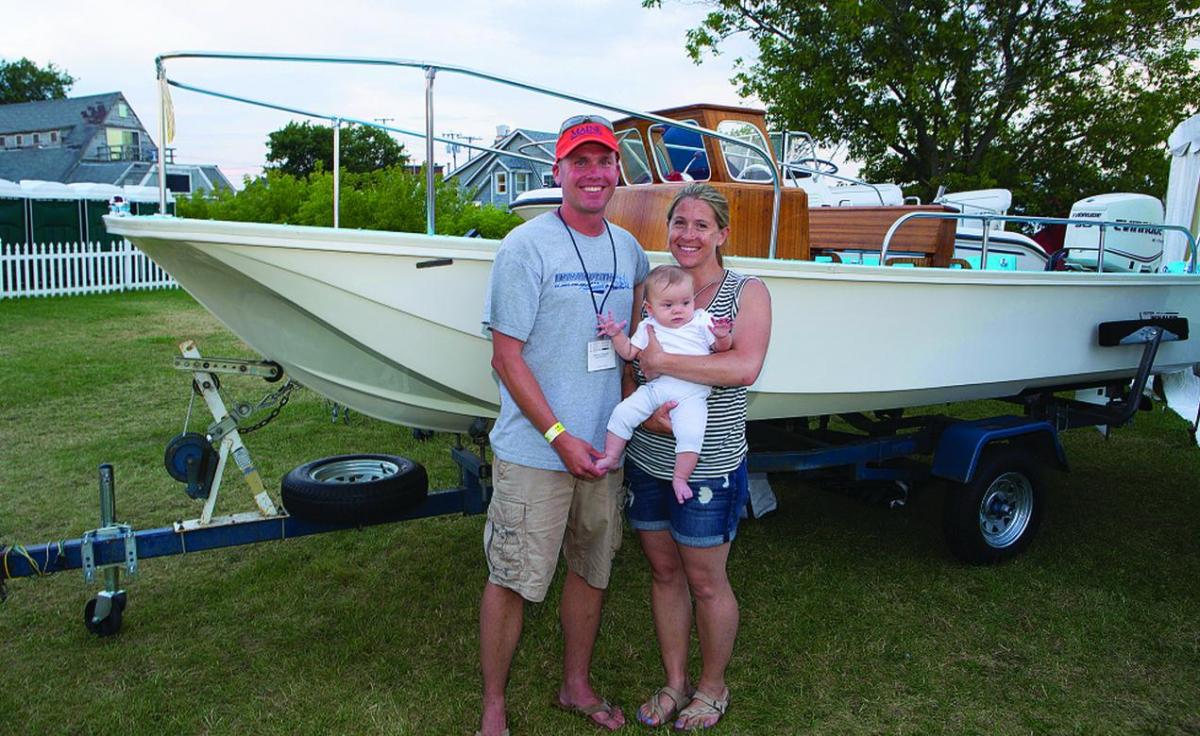 First place in overall excellence went to Frank Emmett of Rockport, Maine, (shown here with his family) for his 1963 Classic 13 footer.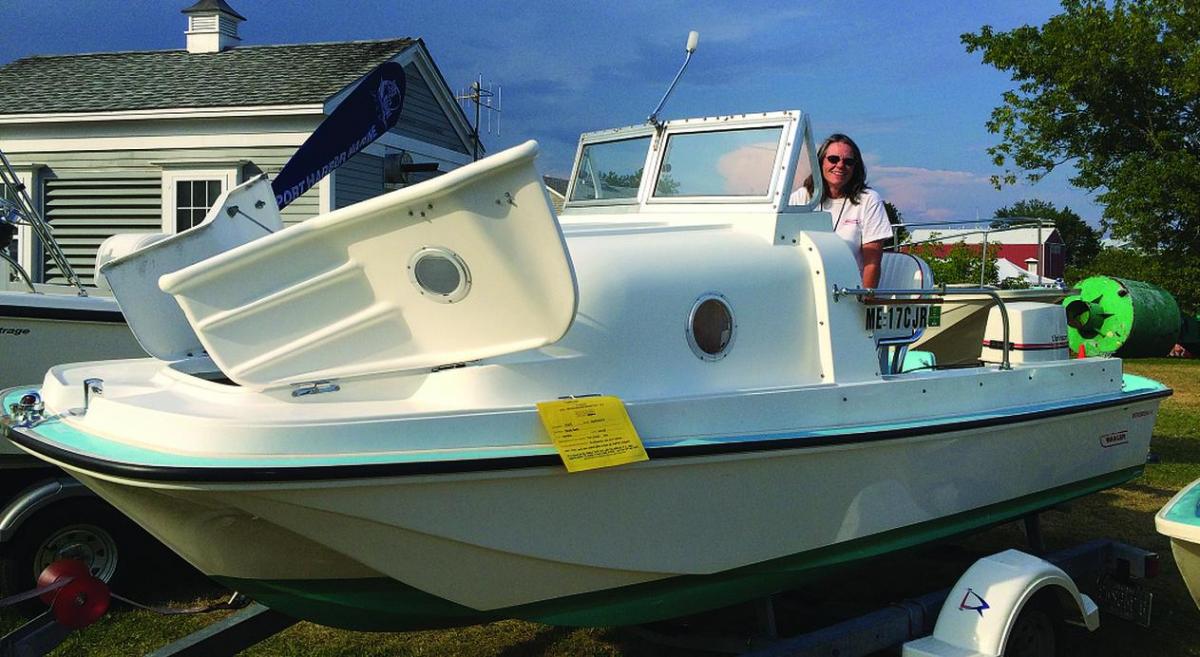 Barb Goos of Camden in her rare 1969 Menemsha Whaler.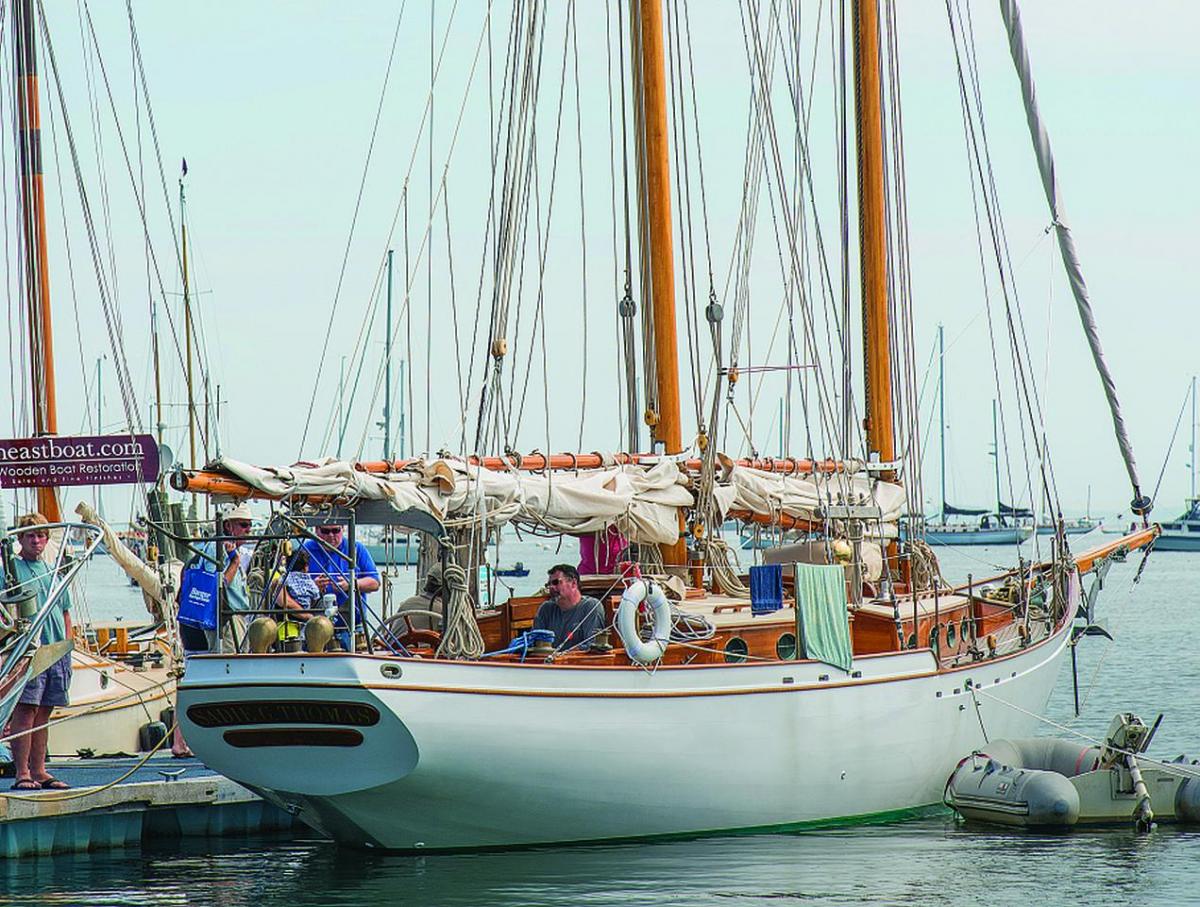 A schooner at the Refit Dock.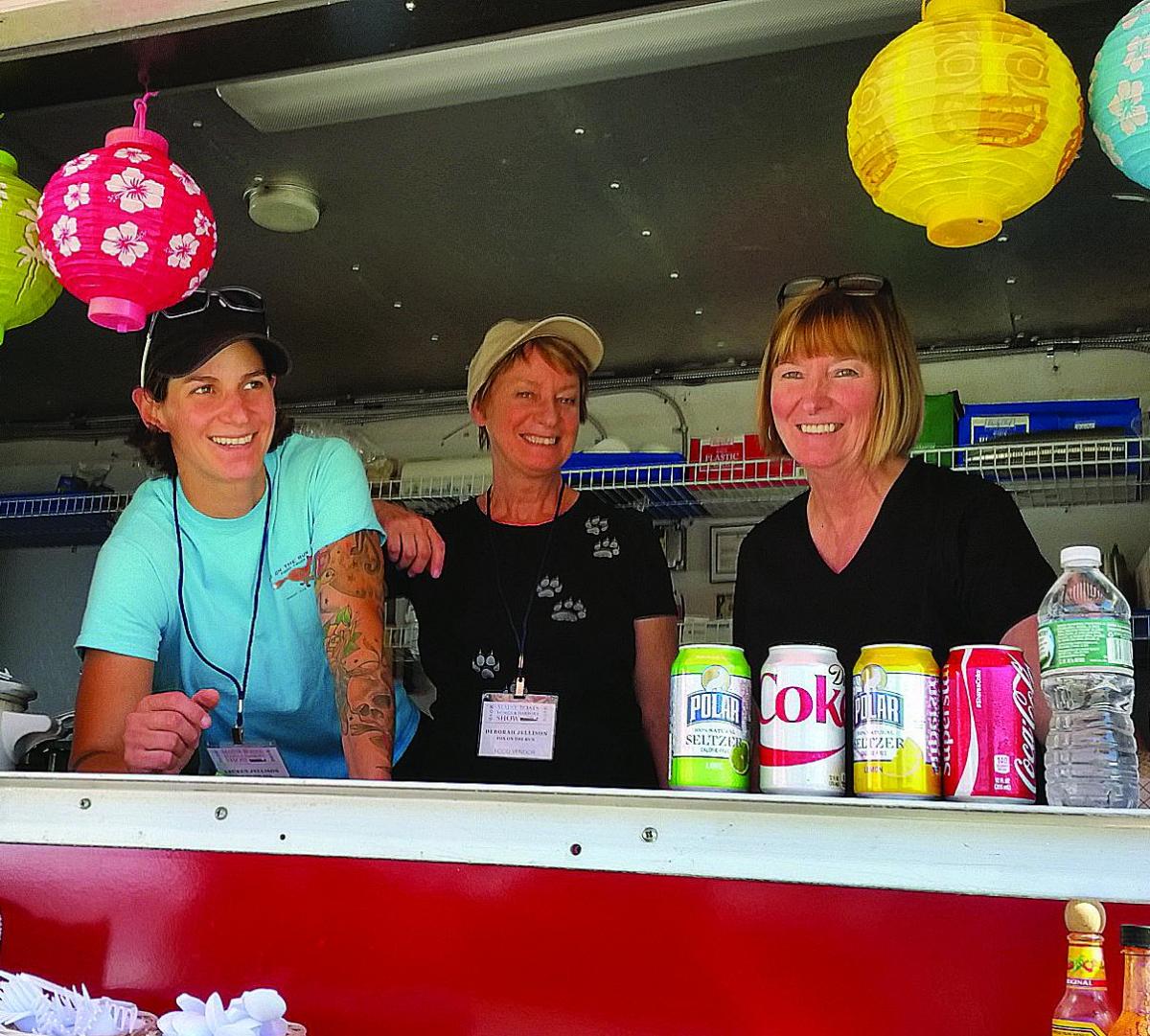 The chefs behind the Fox On the Run Food Truck, one of several at the show's food truck rally.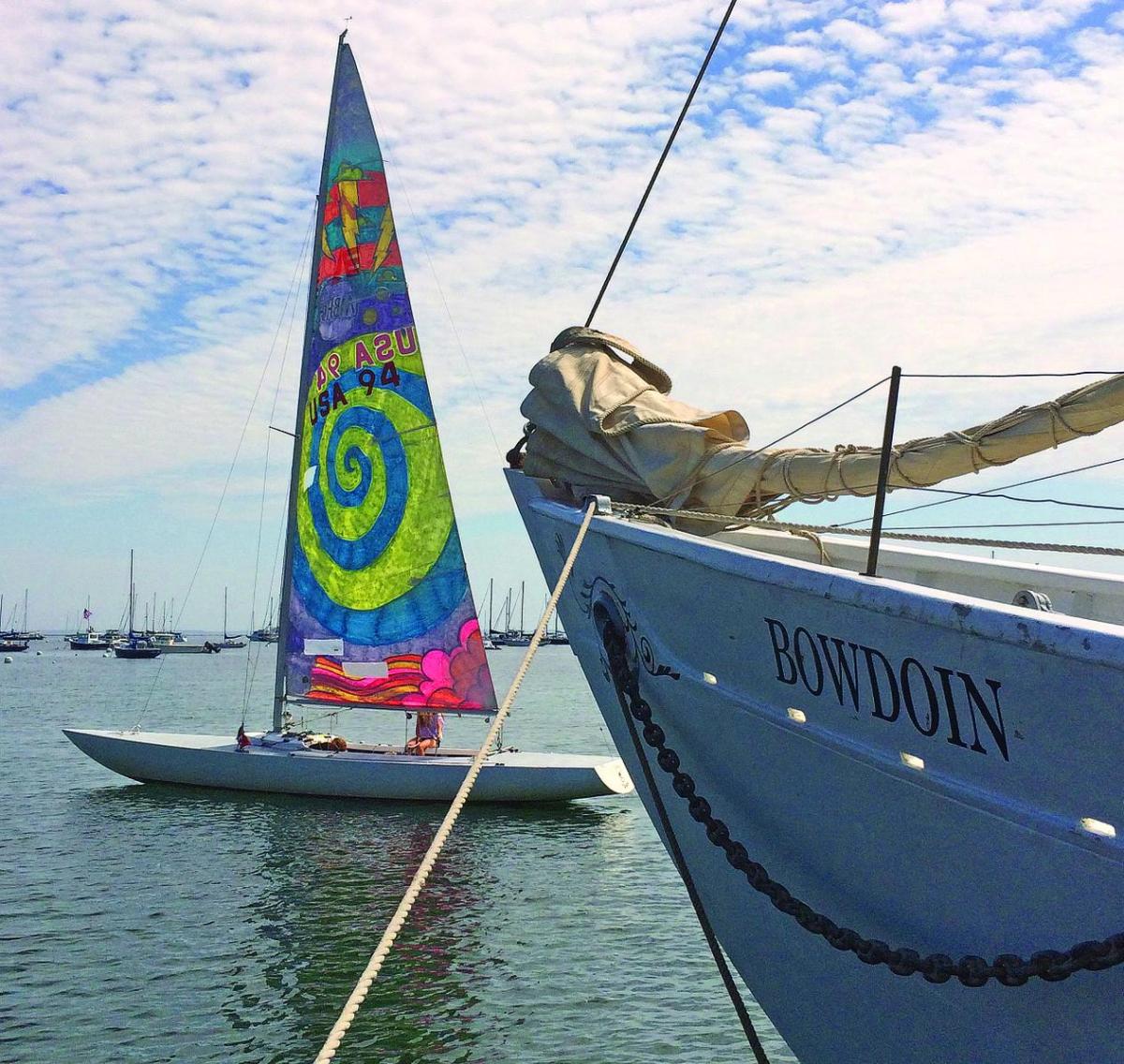 The folks at CMCA, which hosted a children's art area, painted this Etchell's sail for the show.
Share this article:
2023 Maine Boat & Home Show

Join Us for the Maine Boat & Home Show!
Art, Artisans, Food, Fun & Boats, Boats, Boats
August 11 - 13, 2023 | On the waterfront, Rockland, Maine
Click here to pre-order your tickets.
Show is produced by Maine Boats, Homes & Harbors magazine.