Maine, the boatbuilding mecca
By John K. Hanson, Jr.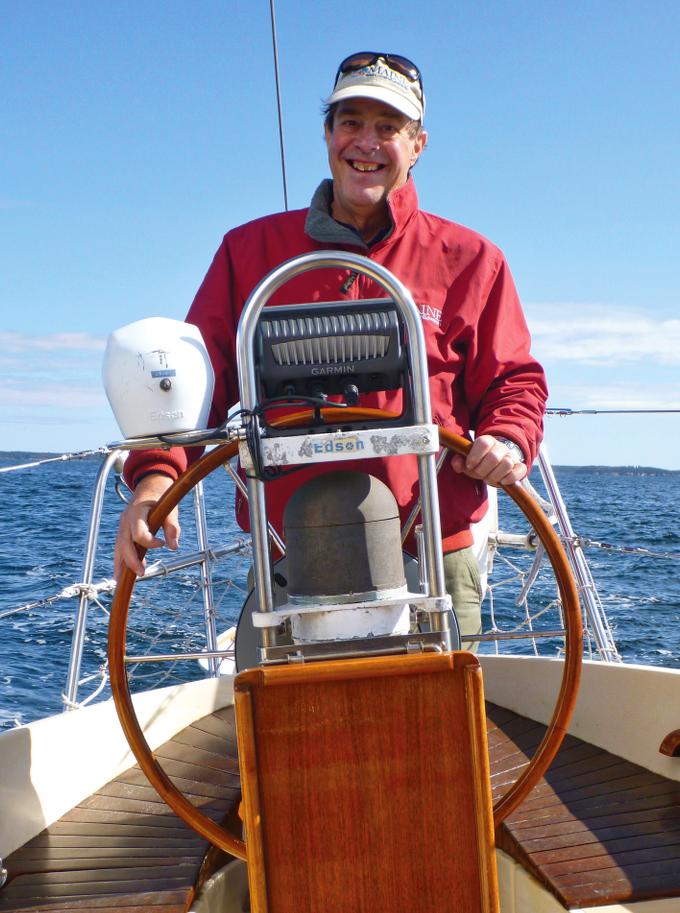 You can experience the joys of time travel when you live in a boatbuilding mecca like Maine. This May we went to the unveiling of the new Bertram 35 sportfishing boat at Lyman-Morse. In an unusual arrangement, the Thomaston, Maine, custom yacht builder is building the first two of what will then become a production model to be built down south. As part of the process, Lyman-Morse must precisely measure and record every detail: every bit of cloth, every ounce of resin, and where every part goes. This is so that the production builders at the Bertram factory will be able to put together this lovely yacht accurately and efficiently. 
The present builds the future.
A couple of weeks later, we went to a recommissioning celebration for the 82' schooner Ladona (most recently known as the Nathaniel Bowditch). Ladona was originally built in 1922 as a private yacht at the Hodgdon Yard in East Boothbay (in a wonderful twist, the Hodgdons are celebrating their 200th year of boatbuilding this summer). The vessel was bought two years ago by the Barnes family and has since undergone a massive refit that restored the boat to its former glory. The workers from 90 years ago could have fit right in with the builders of today as they reshaped this wooden schooner, which rejoined the Maine Windjammer fleet this summer.
The present recreates the past. 
The builders involved in these two projects are among the best in the world at what they do. Their skills run the gamut of the technologies that have evolved over more than 200 years of boatbuilding in Maine, from plumb bobs and adzes to laser levels and laptops. 
It's projects like these, new and old, that make Maine a center of world-class craftsmanship. Come see for yourself this summer at the Maine Boats, Homes & Harbors Show on the Rockland waterfront August 12-14, as we showcase great boats, arts, crafts,  and the best of life on the coast of Maine.     —JKH 
Share this article:
Digital Edition Available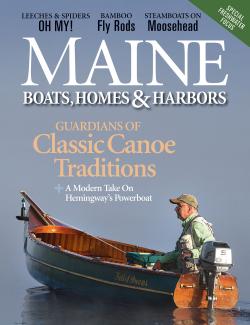 Can't get to the store to buy your magazine? We deliver the stories of Maine's coast right to your inbox. Sign up here for a digital edition.