Falling in love with Maine lakes
By John K. Hanson, Jr.
It was the harbor that got me. The first time I saw Camden Harbor, with its waterfall and its schooners, and all its hustle and bustle, I knew I had to live in Camden. So, forty-some years ago, I bought a little house on Mechanic Street and settled in—with my heartthrob just down the street.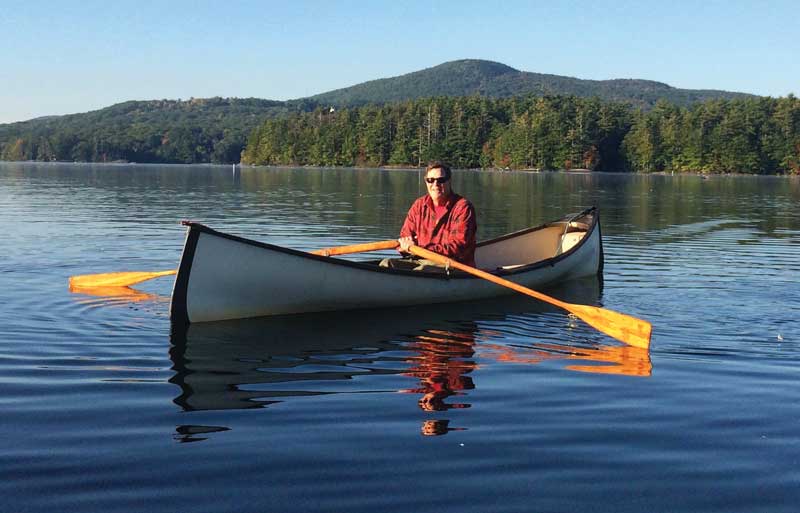 It wasn't long before the harbor had a rival for my affection: Megunticook Lake. Before I moved to Maine, I had never swum in fresh water, had never spent time on a lake. My adventures had always taken place in and on salt water. With a $300 canoe that I bought from the pages of Uncle Henry's, I started to explore Megunticook, and I have never stopped. From that single canoe, the lake armada has grown and grown—sailboats, paddle boards, rowing shells, kayaks, and motorboats. From the early spring to about the Fourth of July, my outdoor life revolves around Megunticook. Then the siren song of Penobscot Bay becomes too strong to ignore, but by October and through the winter, lake love once again reigns supreme.
We are so fortunate here in Maine to be able to have such dramatic coastlines, bold mountains, and our 5,785 lakes. Some folks know, and love, only the lake they live on or frequent. Others travel to lakes all over the state looking for fish, or good ice.
Please enjoy this issue, our annual freshwater focus edition, and the next time you are fogged in on the coast, take a look at a map and find a nearby lake with a park or a launching ramp and enjoy Maine's lakes. You'll fall in love, too.
✮
Share this article:
2023 Maine Boat & Home Show

Join Us for the Maine Boat & Home Show!
Art, Artisans, Food, Fun & Boats, Boats, Boats
August 11 - 13, 2023 | On the waterfront, Rockland, Maine
Click here to pre-order your tickets.
Show is produced by Maine Boats, Homes & Harbors magazine.