The Stuff of Dreams
By Ted Ruegg
Maine Boats, it's part of our name, our DNA. It means many things to many people. The curve of the bow. The graceful sheerline. The gleaming stainless, brass and varnish. The way a boat moves through the cool water. In this issue we celebrate the diversity, heritage, and craftsmanship of the highly skilled boatbuilders along our coast.
The refit of the yacht Hound, for example. A team that included the Lyman-Morse yard in Thomaston made a great boat better—better enough to reach the podium in last summer's Newport to Bermuda race. I have gone past Hound countless times on her old mooring on Vinalhaven. Now fitted with a new taller carbon mast and bowsprit, among other improvements, she is ready for more races and passages.
The development of a new Sabre motoryacht is no small undertaking—the Sabre team does not rest on the laurels of previous models. The new Sabre 43 Salon Express that I saw at this September's Newport International Boat Show is the culmination of months of planning and the latest in a long line of classic quality boats from a builder who understands that you can blend new ideas and technology with heritage. We heard all about it at our symposium this summer—stay tuned for the video of that presentation to be posted on our YouTube channel.
On the technology front, the team at Hinckley has come up with a hybrid electric-diesel drive system called SilentJet. Slip away from the dock with no engine noise, do a loop of the harbor before heading out for the day. Charge up the battery on your way to your favorite picnic spot then ease back on the throttle and the engine goes quiet so you don't startle the seals basking in the sun.
These are just a few of the boats profiled in this issue. I hope you enjoy all the stories and that they give you something to dream about in these winter months.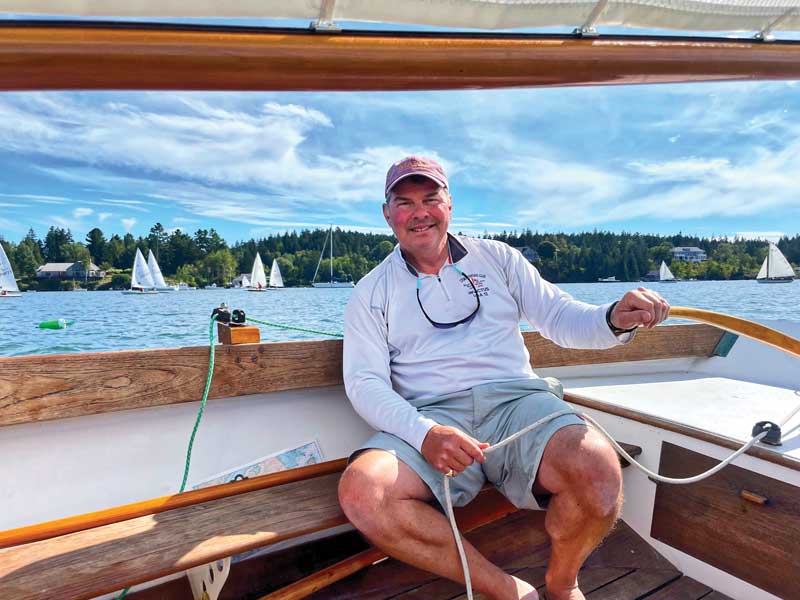 ✮
Share this article:
Digital Edition Available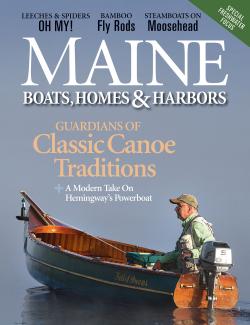 Can't get to the store to buy your magazine? We deliver the stories of Maine's coast right to your inbox. Sign up here for a digital edition.