One family's love affair with a Pipe Dream
By Polly Saltonstall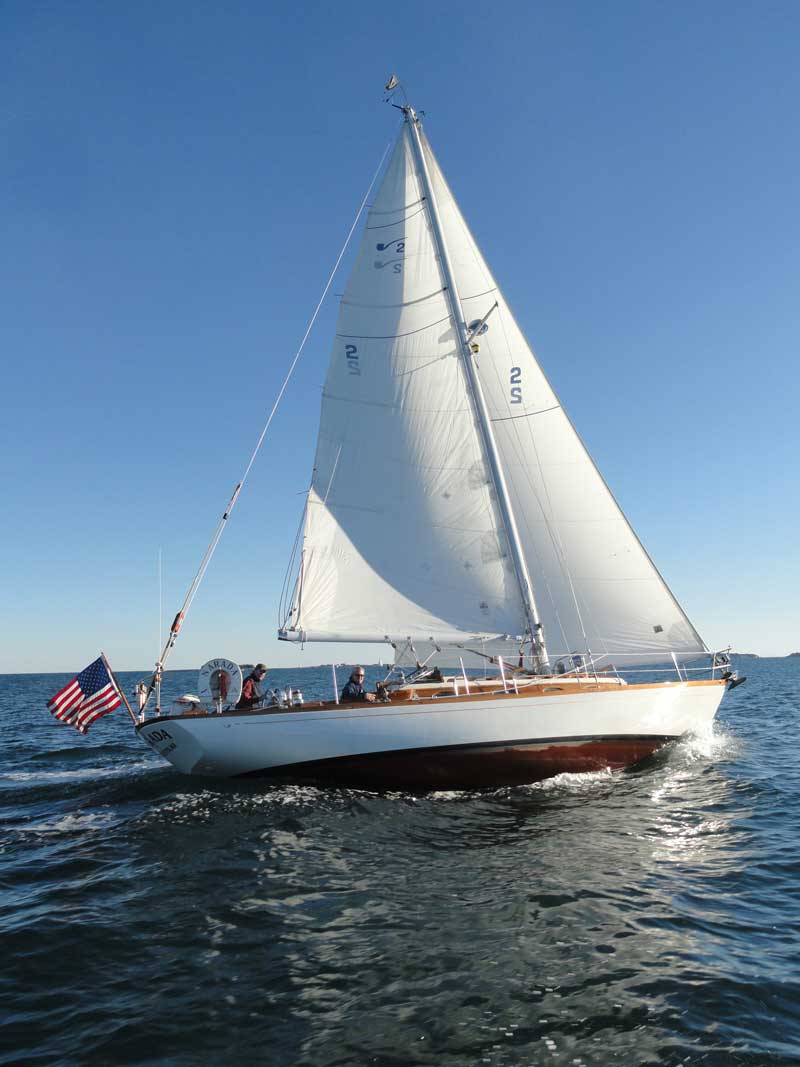 This Pipe Dream is shared by a family of sailors. Courtesy Mory Creighton The Creighton family of Massachusetts and Maine bought their Pipe Dream Narada in 1997 and have sailed it happily ever since. 
Formerly named Meridian, Narada was one of the four hulls built by George Patten in 1985. The hull is fiberglass and she has a large teak cockpit, mahogany plywood decks, and an interior finished out in ash. 
Mory Creighton said his family has made a considerable number of upgrades, including repowering and electronics, for cruising, offshore sailing, and racing. 
The boat is regularly sailed from her homeport of Manchester, Massachusetts, to the coast of Maine, Nova Scotia, Bay of Funday, and occasionally south to Long Island Sound, he said. 
In the winter she has been hauled and stored at Crocker's Boatyard. Her brightwork is extensive, and Creighton said he spends time each spring taking care of this and her other systems.
"This Pipe Dream is lovely to sail with her large cockpit and stable feel and helm. As the wind picks up, her large sail plan kicks her into gear, extending her waterline, and delivering surprising speed for a traditional hull," he explained. "Her sails are made by Doyle (loose footed main) various headsails, spinnakers, etc. She does not point as well as modern fin keel hulls, but footing off slightly provides surprising speed and we frequently slip below and by others when they are not watching."
Narada has raced in six Marblehead to Halifax Races, winning her division and placing second and third in other years. 
Creighton's twin boys grew up cruising and racing aboard Narada each summer, and are now accomplished sailors.
 "We have experienced many rough days at sea with Narada, crossing the Gulf of Maine and the Bay of Fundy and she is a wonderfully seaworthy boat. Her large and comfortable cockpit gives us pause in a strong following sea but she always manages to pick her tail up and avoid that wave that wants to board from astern."
Narada turns heads wherever she goes.
"We have enjoyed Narada for the past 20 years and look forward to many adventures on her in the years to come," said Creighton.
---
Read more about the Pipe Dream design HERE. 
Share this article:
Digital Edition Available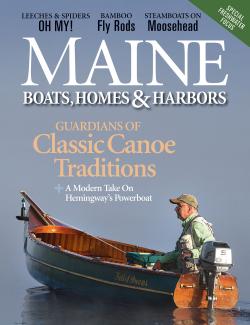 Can't get to the store to buy your magazine? We deliver the stories of Maine's coast right to your inbox. Sign up here for a digital edition.