Pier-to-Peer
Boat Bed and Breakfasts and the Sharing Economy
By Chris Monroe
The proliferation of peer-to-peer websites and the flourishing "sharing economy" creates enticing opportunities for recreational boat owners to offer overnight accommodations aboard their boats to offset the annual costs of ownership. With a few clicks of a mouse, enterprising boat owners can offer paying guests a dockside or moored boating experience for the same price as a room at a waterfront hotel.
But unlike posting a gently used sofa, a spare bedroom, or an entire house on a peer-to-peer website, offering overnight accommodations to paying guests aboard a boat comes with a stern warning: legal issues lurk in the depths.
Utilizing a recreational vessel as a bed and breakfast in which the owner/operator or its agent receives compensation for people to remain overnight is a commercial operation and the guests staying on board are deemed passengers for hire, even if the boat never leaves the dock. This is according to a Maritime Safety and Security Bulletin published in September 2015 by the United States Coast Guard.
This startling interpretation of federal maritime law could spell trouble for recreational boat owners seeking to participate in the sharing economy. Coast Guard licensing and inspection requirements for passenger for hire operations are well-understood on the commercial waterfront, but are foreign to most recreational boaters.  
In order to receive compensation from paying passengers, an owner of a boat displacing less than 100 tons can either (1) operate the boat as a bareboat charter with 12 or fewer passengers and require the charterer to hire or act as master/crew, or (2) hire a local captain holding an Operator of Uninspected Passenger Vessel (OUPV) Merchant Mariner Credential (commonly called a "six-pack" license) and operate the boat as an Uninspected Passenger Vessel carrying 6 passengers or less.  
A bareboat charter is a special lease agreement prepared by a maritime attorney. Unlike an informal Airbnb-style rental agreement, a bareboat charter appoints the charterer as the temporary owner of the boat, which triggers special legal obligations under maritime law. The charterer temporarily assumes ownership responsibilities for the boat and is required to hire a master/crew and provide provisions, such as food and fuel. Provided the boat owner delivers a "seaworthy" vessel at the start of the lease and complies with the terms of the charter, the charterer becomes primarily responsible for any collision, grounding, or similar marine peril that occurs while the boat is on charter. This feature makes a bareboat charter superior to a traditional uninspected passenger vessel operation. 
However, there are several disadvantages to a bareboat charter. Foreign owned or foreign built yachts can only be chartered for non-commercial use in U.S. waters. A bareboat charter could also violate the "private pleasure use" requirement that appears in most, if not all, recreational marine insurance policies. Violating this requirement could void a boat owner's insurance coverage in its entirety. A boat owner could add an endorsement to his/her recreational marine insurance policy to permit occasional charters, but the insurer will likely require a rigorous screening process to ensure the boat is properly equipped and the person ultimately hired to operate the vessel is experienced and capable. In addition, if the boat owner hires and pays the captain, then a second endorsement might be required to cover the hired captain and crew.
Alternatively, the bareboat charter drafted by a maritime attorney could require the charterer to obtain his/her own insurance. Obtaining coverage under these circumstances may prove difficult as short-term recreational marine coverage is often cost-prohibitive and insurance carriers may be unwilling to offer coverage, particularly when a boat owner is relying on short-term rental income to keep up his/her boat.
Boat owners thinking about renting or chartering their boat should discuss their ideas with the United States Coast Guard to ensure compliance with licensure and safety requirements, as well as licensed insurance and legal professionals experienced in maritime matters. Boat owners should also speak with the marina or yacht club where their boat is moored, as many slip/mooring lease agreements include prohibitions against commercial operations.  
While the record of enforcement related to these rules appears thin, the penalties can be severe. Failure to comply with federal passenger vessel requirements may subject the owner/operator/agent to civil penalties of up to $42,750 per operation per day. Boat ownership is expensive, but the rewards can be tremendous. Boat owners beware: with sleep aboard arrangements, you could be in hot water.
---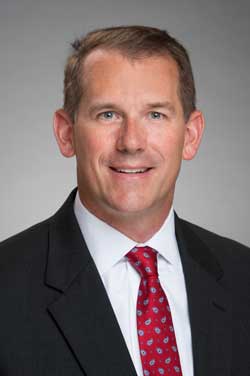 Chris Monroe is an attorney at Verrill Dana.
Share this article:
2023 Maine Boat & Home Show

Join Us for the Maine Boat & Home Show!
Art, Artisans, Food, Fun & Boats, Boats, Boats
August 11 - 13, 2023 | On the waterfront, Rockland, Maine
Click here to pre-order your tickets.
Show is produced by Maine Boats, Homes & Harbors magazine.