A Letter from the Publisher - Issue 124
Issue 124
By John K. Hanson, Jr.
Hybrid Adventures
I have often maintained here that tradition shapes innovation, that the lessons of the past drive our present and our future. During a recent conversation with our friends at Covey Island Boatworks in Lunenburg, Nova Scotia, they mentioned their next project, a hybrid down east cruiser. This looks to be a very exciting mix of old styling and modern hull shapes, driven by an innovative take on a propulsion idea that has long been used on large ships—diesel-electric. This is an intriguing development and something that we will be looking at in greater depth in the future. Stay tuned. We, too, have embarked on a "hybrid" adventure, one that involves a new take on our stock-in-trade, which is storytelling. Called
Life on the Coast
, it is a digital magazine, a bold new guide to creative businesses on the New England coast. (This is in addition to the recently launched digital edition of this print magazine.) Over the past 25 years I've been honored to work with boatbuilders, craftsmen, and other creative souls along the Gulf of Maine and have constantly looked for new ways to help them tell the world about the projects that make them proud. After seeing an iPad in the cockpit of almost every yacht last summer, I realized that a new venue for these companies and their stories had arrived in the form of the ubiquitous tablet. All of our staff helped create
Life on the Coast
—the print editors at
Maine Boats, Homes & Harbors
helped the digital media types at US Harbors, and vice versa. The fruit of their efforts is of great value, and is available for free. To see it, head directly to
Apple's App Store
or go to maineboats.com or usharbors.com to learn how to download your copy to your iPad. If you prefer, you can also view
Life on the Coast
on your computer screen. The innovation and interactivity that you'll discover in
Life on the Coast
represent a brave new world of storytelling, one that we are will explore further in the next edition and elsewhere. Who knew the future would be this much fun? Thank you.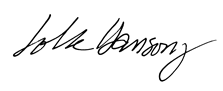 Share this article:
2023 Maine Boat & Home Show

Join Us for the Maine Boat & Home Show!
Art, Artisans, Food, Fun & Boats, Boats, Boats
August 11 - 13, 2023 | On the waterfront, Rockland, Maine
Click here to pre-order your tickets.
Show is produced by Maine Boats, Homes & Harbors magazine.