Changing of the guard at Brooklin Boat Yard
Changing of the guard at Brooklin Boat Yard
Thursday, February 9th 2023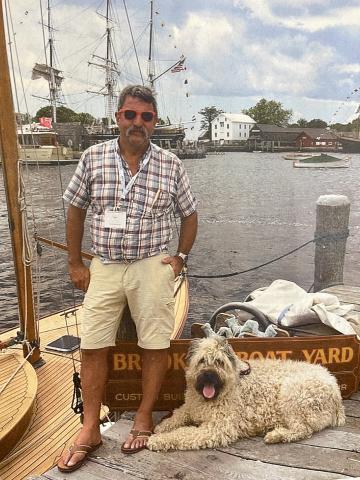 After almost 33 years at the helm of Brooklin Boat Yard, Steve White has handed control of the yard over to two long-time employees. Brian Larkin will take over from White as president, and Eric Blake will become vice president, head of new construction.
Top photo: Steve White
White, who took over the running of the yard from his father Joel White in 1990, had transferred ownership of the yard to employees in 2020 in an employee stock ownership plan (ESOP for short.) The leadership transition is the next step in the process.
White began working at the yard in 1965 when he was 13. Under his leadership since 1990 Brooklin Boat Yard has grown to 70 employees and earned a reputation for building cold-molded performance yachts. BBY was founded in 1960 by Joel White, who both designed and built classic, fast wooden boats. 
"Brian and Eric have been carrying the lion's share of the work now for several years and doing a great job," White said. "Thanks to both of them, the rest of the management team and the entire Brooklin Boat Yard crew. I think it's the strongest team we've ever had."
White said he plans to stay on in a limited role in the sales department, promoting the yard's services.
Larkin's family has been in Brooklin since 1740, and as much as coastal Maine resides in his blood, so does boatbuilding. His grandfather and great-grandfather were both boatbuilders and captains. He started at Brooklin Boat Yard in 1987 after college, and he's filled many different roles since. By his mid-30s, he held the job of Lead Carpenter then was Project Manager for many years. He's built over forty boats while working for BBY.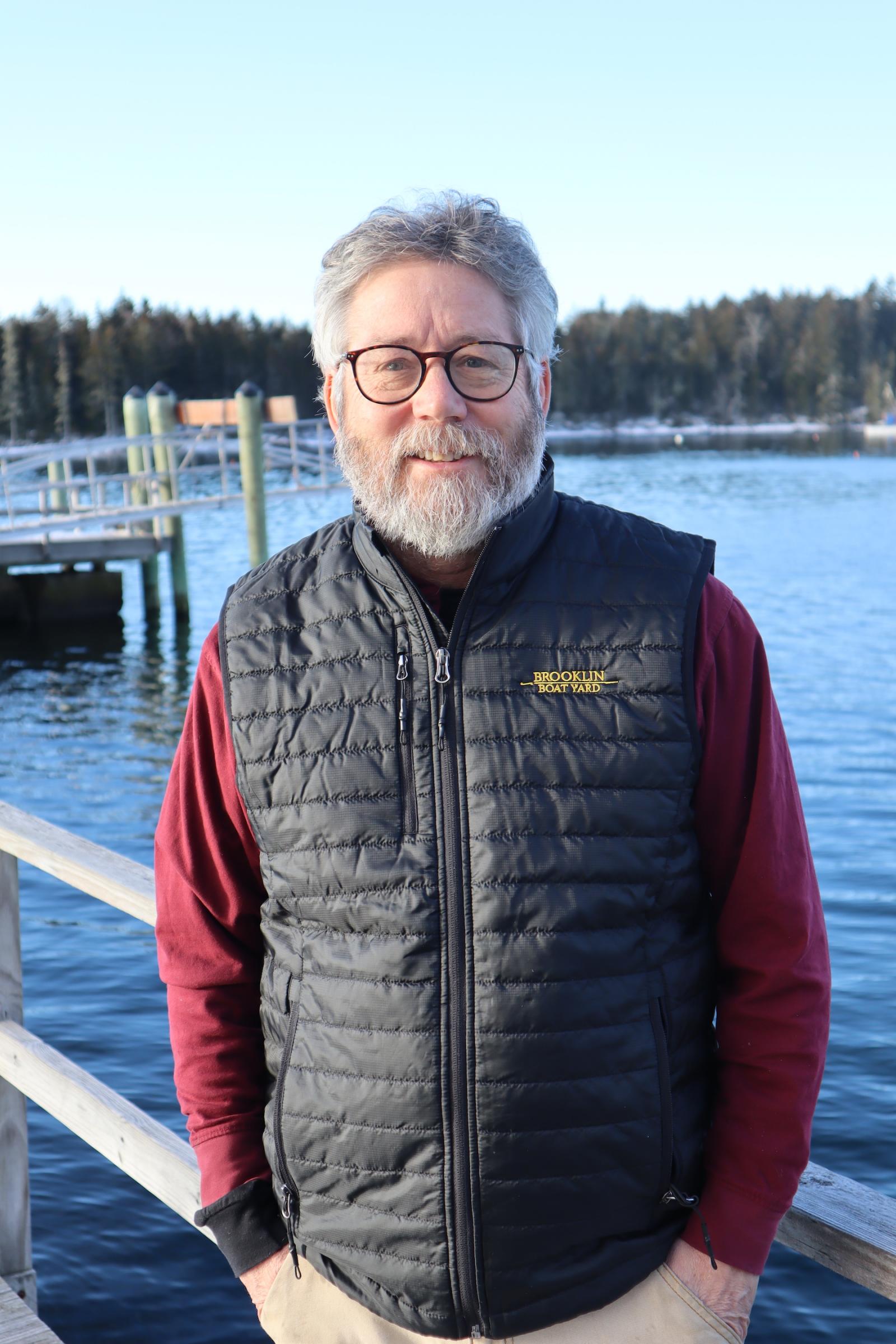 Photo: Brian Larkin
"I am excited about the opportunity to continue working on Brooklin Boatyard's workplace culture and product diversity as well as improving its facilities," he said about his new position.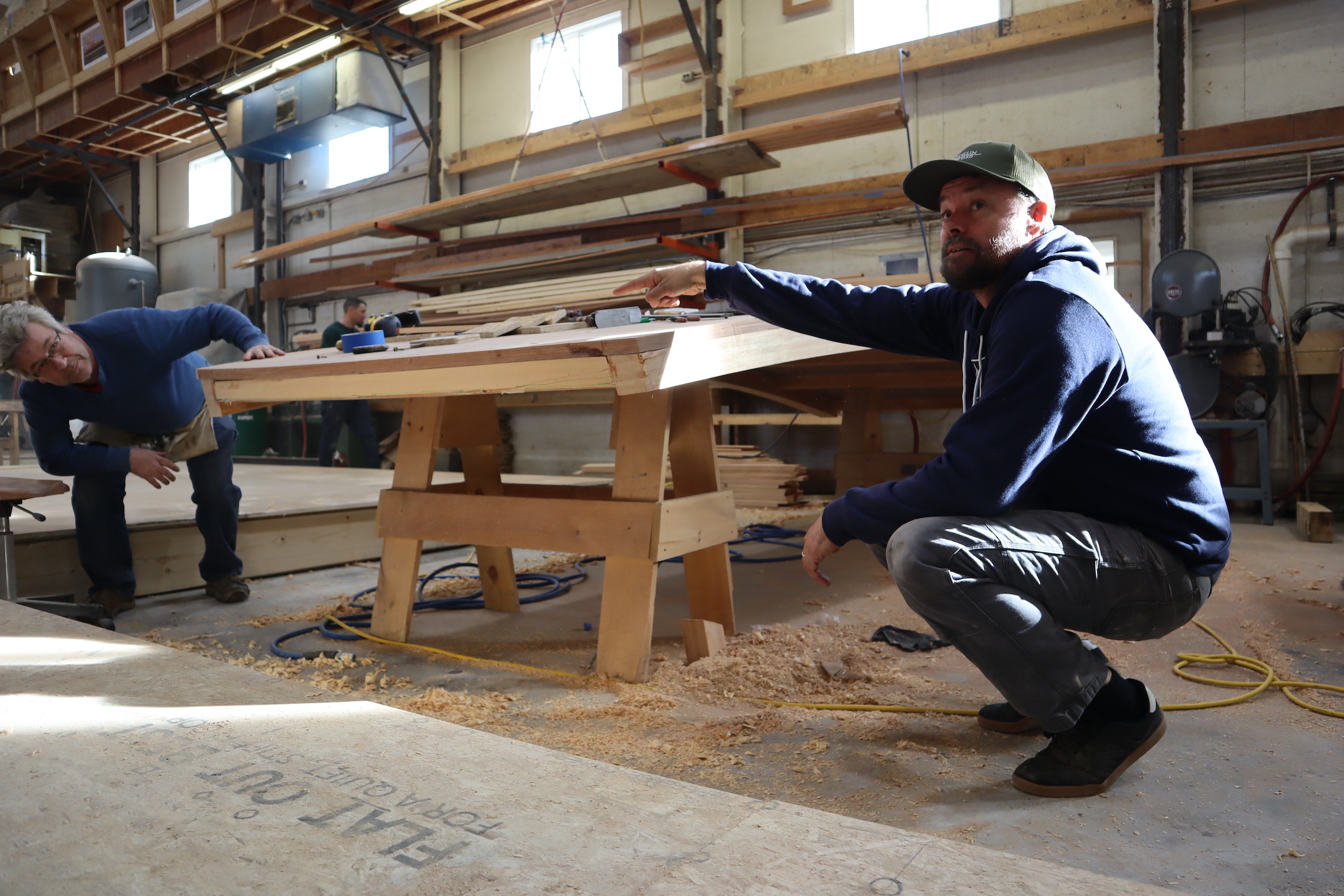 Photo: Eric Blake
Blake began building wooden boats mainly as a means for fishing during his childhood in Vermont. He built wooden canoes and kayaks, but he always aspired to build classic, bespoke wooden boats like the kind built at Brooklin Boat Yard. He spent his 20's traveling and apprenticing in Maine, the UK, the Caribbean, and the Pacific Northwest. Once the wanderlust wore off, though, Blake landed at Brooklin Boat Yard, where he has worked for 17 years. In his spare time as a volunteer, he teaches Boat Building basics to sixth through eighth graders at The Brooklin School. He also is a founder of Off Center Harbor and has over ten years' experience documenting and filmmaking worldwide. 
Blake praised White's leadership and added "Being part of a tram that's taking it into the future is simply the best."